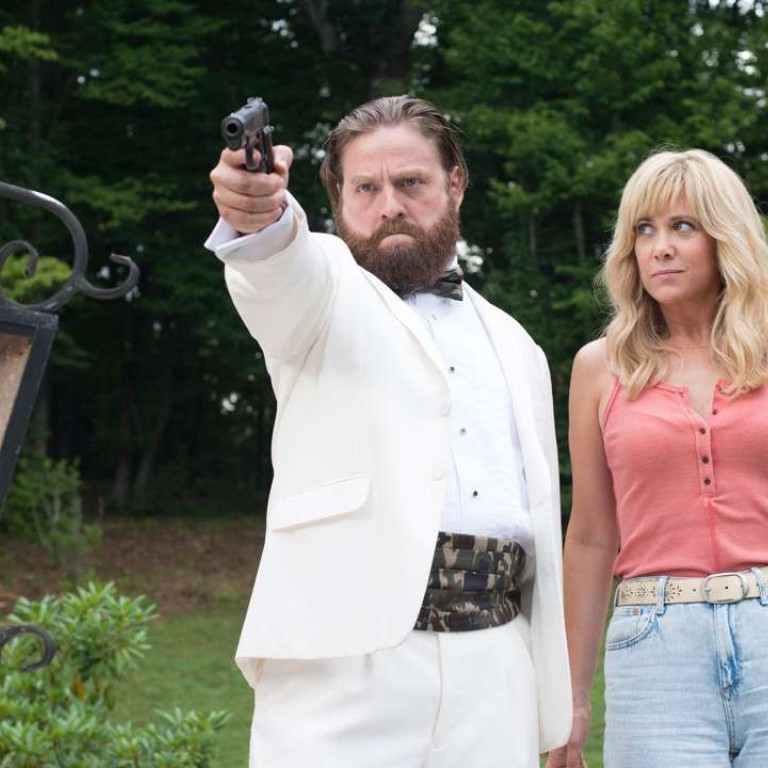 Zach Galifianakis, Kristen Wiig 'combine humour and comedy' in Masterminds
There's plenty of forehead-slapping confusion in the moronic high jinks of the Jared Hess-directed comedy based on a real-life robbery that turned horribly wrong
You don't have to be a genius, or even smart, to glean life lessons from the dumb criminals of Masterminds. Zach Galifianakis and Kristen Wiig, who star in the movie, learned a lot from portraying the dim duo who in 1997 helped pull off one of the largest cash robberies in US history before getting busted.
"Check for security cameras," Wiig says sagely, sitting next to Galifianakis in a suite at the London West Hollywood. "Or just don't do bad things."
"The lesson is don't rob a bank," says Galifianakis, pausing. "Or is it rob a bank and Hollywood will make a movie about you? It's all confusing."
There's plenty of forehead-slapping confusion in the moronic high jinks of the Jared Hess-directed comedy. Embellished for laughs from a true story, the movie follows David Ghantt (Galifianakis), a trusted supervisor for Loomis, Fargo & Co. in Charlotte, North Carolina, who is lured into a hare-brained scheme to rob the cash-filled vault by a former employee he had a crush on, Kelly Campbell (Wiig), and her "mastermind" friend and small-time criminal Steve Chambers (Owen Wilson).
Ghantt succeeded in hauling out more than US$17 million, but overlooked the bank's video footage – just the beginning of the poorly laid plan's unravelling, which included Chambers living large on stolen money and sending a hit man to Mexico to knock off Ghantt.
"There are a lot of dumb criminals out there, but I'd say [these guys] are pretty low," says Wiig.
North Carolina-born Galifianakis, 46, had no problem stepping into the accent and even had friends in common with the real-life Chambers, who visited the set. Galifianakis provided the real 'do, having bangs cut from his mop of "14th-century prince hair" just before shooting. No, that's not a wig.
"My wife is used to me coming home with terrible looks. She was just pretty depressed about it," Galifianakis says. "But it's practical for a good shampoo, the bangs keep soap out of your eyes."
Wiig rocked the big-wig-with-bangs as low-rent femme fatale Campbell, pulling out era-appropriate high-waisted jeans. Masterminds turned out to be a preview of sorts for Ghostbusters , with Leslie Jones playing an FBI agent and Kate McKinnon playing Ghantt's odd fiancee. (Masterminds was shot before Ghostbusters was cast, but the movie's release was delayed a year when distributor Relativity Media went bankrupt.)
Love rivals onscreen, Wiig and McKinnon tangled in a wild department store dressing-room brawl. "There were body slams, and she was throwing mannequin arms at me, just hurling them," Wiig says.
Ghantt, who was sentenced to seven years in prison, was a constant and genial presence on the North Carolina set. An official film adviser, he was thrilled to be the subject of a Hollywood movie, even one poking fun at him.
"David said to me that this movie is a combination of humour and comedy," says Galifianakis, as he and Wiig buckle over in laughter. "He made me laugh so hard. I said that we should use that on the poster.
"I don't think there's any substitute for those many years [of freedom] being taken away," Galifianakis adds. "But from David's point of view, this is a happy ending."