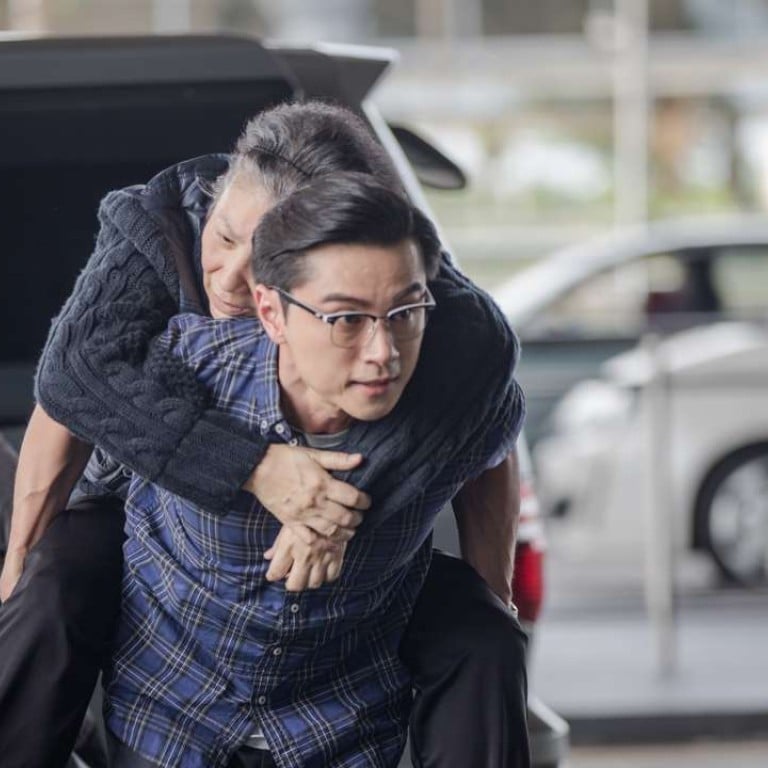 Review

|
Film review: Show Me Your Love – Nina Paw, Raymond Wong play mother and son in moving drama
Separation and reconciliation are the main themes of this heartwarming family drama, with Raymond Wong's first lead film role in many years
3/5 stars
Show Me Your Love is directed by Penang-born Ryon Lee and partly shot in Malaysia, but the affectionate family drama also shares the sentiments of several recent Hong Kong films – from Happiness , The Moment , to Good Take Too – in the way their characters rediscover their kindness and develop deeper connections with the people they treasure.
In his first film lead role in a long time, television actor Raymond Wong Ho-yin plays the solemn Nin, a Hong Kong teacher who excels at his job mostly because of an earlier bet with his mother. It's just as well that his wife Sau-lan (Ivana Wong Yuen-chi), a struggling property agent, has decided to have him join her profession after their imminent move to Guangzhou.
But then Nin is summoned to his childhood home in Malaysia by news of an aunt's death, and he's reluctantly reunited with the mother he left behind. The part is played by Michelle Wai Sze-nga as a feisty young woman who left home for long periods, and by Nina Paw Hee-ching as a fragile yet pig-headed old lady. It's easy to see why Nin was tired of her white lies and superstitious behaviour.
Told from Nin's perspective, Show Me Your Love subtly reveals how the mother and son had been estranged by their years of miscommunication before Nin moved to Hong Kong to go to university. As the pair patch up their differences for a poignant closure, the film retains its composure with believable performances by its leads. Paw, in particular, is exceptional.

Show Me Your Love opens on November 24