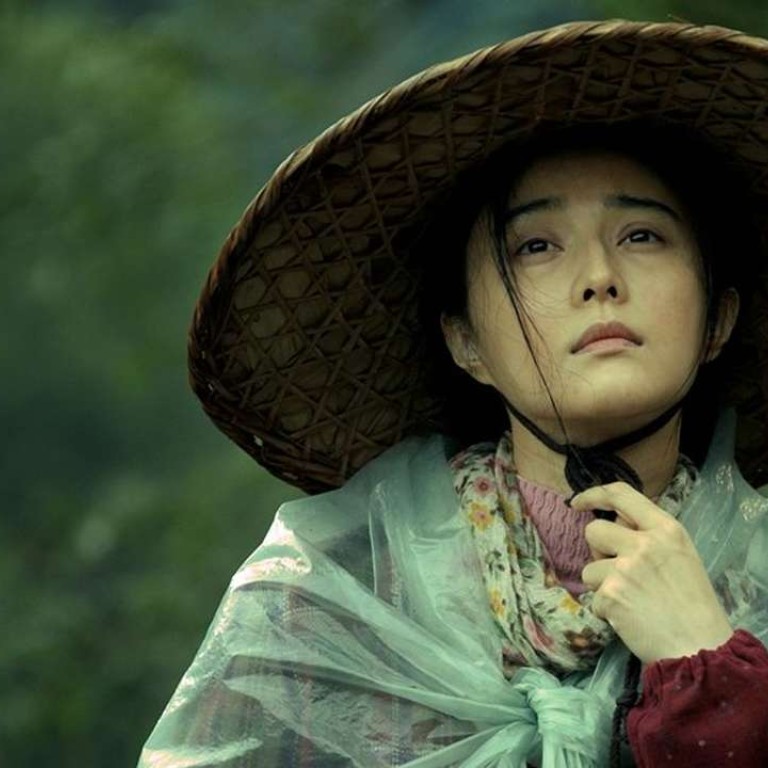 Review

|
Film review: I Am Not Madame Bovary – Fan Bingbing defies petty bureaucracy in dark satire
Political indifference to human rights is examined in Feng Xiaogang's tale of a village woman's search for justice in the bureaucracy of mainland China
4/5 stars
The trajectory of Feng Xiaogang's film career looks to have come full circle. Following acclaim for his early satires Big Shot's Funeral (2001) and Cell Phone (2003), the Chinese director had spent almost a decade making mega-blockbusters before he changed tack again with 2013's Personal Tailor , a parody of China's fixation with materialism.
It's a testament to his increasing clout that Feng has followed that up with
I Am Not Madame Bovary
, arguably his most adventurous film yet – both aesthetically and politically. The provocation hasn't gone unnoticed: although it has won prizes at the
Toronto
and
San Sebastian
festivals in September, the tragicomedy's mainland release was abruptly postponed for weeks due to censorship issues.
A Kafkaesque tale about the Chinese bureaucracy's indifference to the people's legal rights, it finds
Fan Bingbing
in top form as Li Xuelian, a provincial woman who is swindled by her ex-husband and shunned by the courts. Li's case is complicated in that the couple have faked their divorce to secure a new home, but the man ends up marrying another woman and even sullies Li's name with claims of infidelity.
Adapted by Liu Zhenyun from his own 2012 novel, I Did Not Kill My Husband, the dark social satire follows Li as she spends the next 10 years petitioning various levels of government, often concluding with a trip to crash the annual national congress in Beijing. Dry humour permeates the story, which sees embarrassed officials go from turning Li away to clumsily muffling her to save their jobs.
By showing much of the proceedings in a circular or square frame – both commonly used in contemporary Chinese ink paintings – Feng may be attributing Li's absurd journey to China's rigid cultural values. The absorbing film is surely cruel to its dogged heroine, but if it urges even one petty official in the audience to rethink his priorities, it must already be considered a job well done.
I Am Not Madame Bovary opens on November 24
Want more articles like this? Follow SCMP Film on Facebook