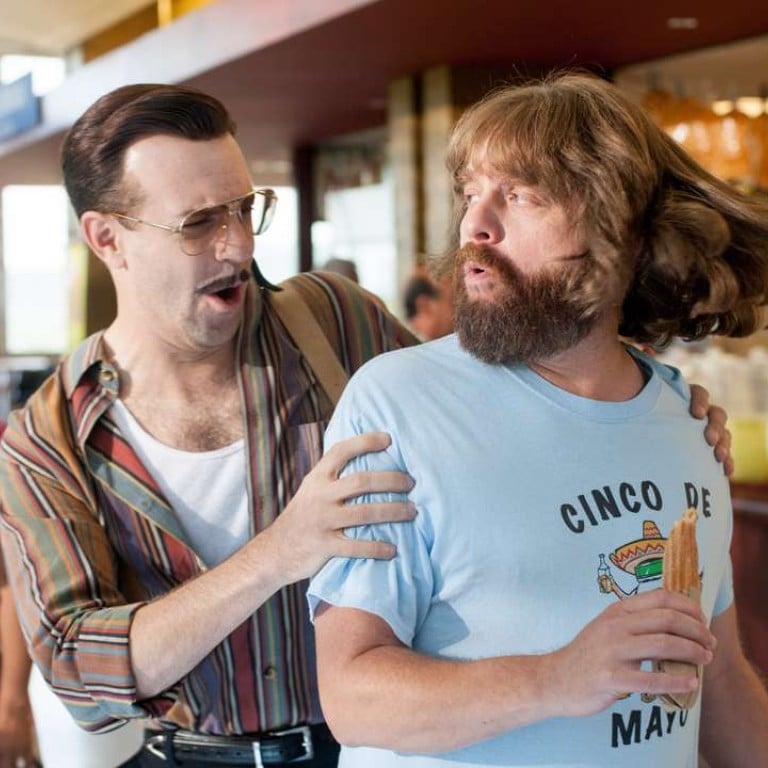 Review

|
Film review: Masterminds – Zach Galifianakis plays dumb in caper comedy
Comedy based on the true story of a daring 1997 armoured car heist in the US features a long list of comedic stars, but only recent Ghostbusters star Kate McKinnon consistently entertains
2.5/5 stars
The latest offering from Napoleon Dynamite director Jared Hess tells the true story of a record-breaking armoured car robbery: US$17 million in cash was stolen by the company's own employees in 1997, sparking a nationwide manhunt and media frenzy.
Originally scheduled for release last summer,
Masterminds
only seems to have secured an opening now thanks to three of its female stars (Kristen Wiig, Kate McKinnon and Leslie Jones) appearing in the
Ghostbusters reboot
this past summer.
Zach Galifianakis stars as David Ghantt, the naive armoured car driver seduced all-too-easily by Wiig's former colleague into robbing his workplace for a local small-time criminal (Owen Wilson). Sporting a glossy mullet and ridiculous wardrobe, Ghantt's oblivious man-child is a gift for Galifianakis' discomforting charms, especially after he is duped into laying low in Mexico, while his co-conspirators enjoy the loot.
As femme fatale and master criminal, Wiig and Wilson are both playing well against type, and rarely do their roles much justice. Likewise for Jason Sudeikis, who should have been more effective as an easily-outwitted hired assassin, who is sent across the border to take Ghantt down.
Only Kate McKinnon, whose Hillary Clinton impersonation has been a highlight on US show Saturday Night Live this election season, truly impresses as Ghantt's eccentric spurned fiancée. Conjuring an unsettling blend of buttoned-up Christian and sexual predator, it is a performance desperately craving better material.
While failing to squeeze more than obvious laughs from its classic noir set-up, Hess does at least know when to step back and let his actors run amok. Galifianakis and McKinnon are genuinely entertaining, especially together, but when taken as a whole, Masterminds squanders its potential all too frivolously.
Masterminds opens on November 24
Want more articles like this? Follow SCMP Film on Facebook