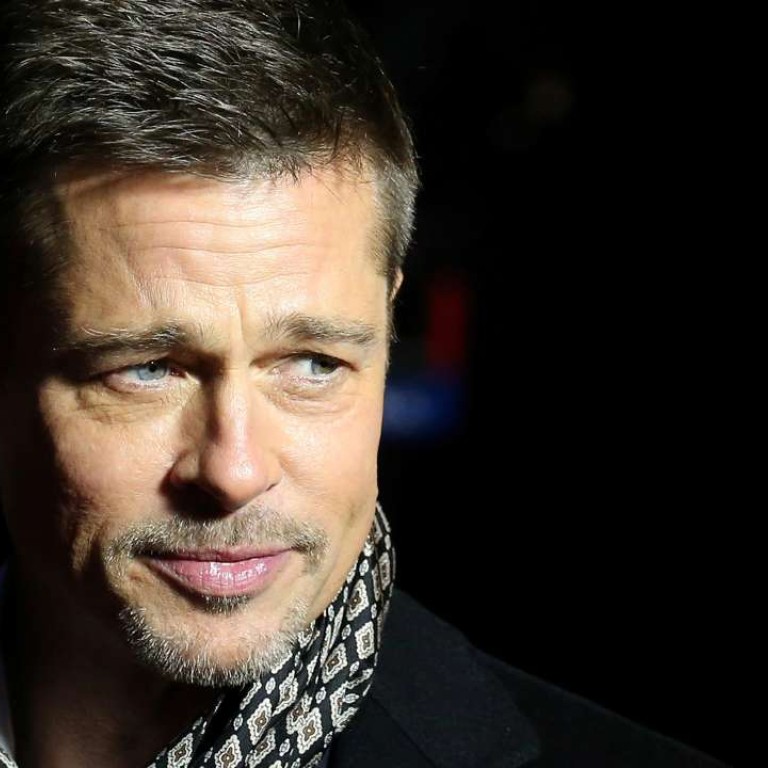 Will Allied help Brad Pitt's image rebound amidst divorce?
A-list star kept in the background during film's promotional tour, and now that the FBI have cleared him of child abuse, he has a number of projects in the pipeline that should increase his star power
Smile and wave.
That's a summary of how Brad Pitt has tackled his media tour for throwback spy drama Allied, which is happening in the middle of his divorce negotiations with Angelina Jolie.
Paramount, which is distributing the second-world-war tale, has carefully managed Allied's rollout. In Los Angeles, Pitt smiled and took selfies with fans alongside co-star Marion Cotillard at a "fan event," but did not participate in the news conference. In Shanghai, Paris and London, Pitt greeted fans but did not engage with the media.
While the world awaits answers – which may never come – about why the A-list couple split in September, a glossy new film can only help the image crisis that Pitt suffered after being accused of child abuse. (He was subsequently cleared by child protective services and is pursuing joint custody of his six children with Jolie.)
But will Allied be the hit he needs? Reviews are mixed for the spy film, which 60 per cent of critics like on aggregate site Rotten Tomatoes. In USA Today's review, Brian Truitt noted the leads "are missing a lot of needed heat" and warned fans not to "expect Mr. and Mrs. Smith with Nazis."
Box office analysts don't think that Allied – a prestige project in a holiday week crowded with popcorn fare like Moana and Fantastic Beasts and Where to Find Them – will accurately take the temperature of Pitt's star power.
Predictions hover around US$15 million to US$20 million for
Allied
's first five days in cinemas. "It's a period piece, it's a war drama. It's not like 'the kids are all talking about it,' " says comScore senior media analyst Paul Dergarabedian, who notes that the couple's contentious split may have increased awareness of the film.
In any case, it doesn't hurt to have Pitt looking dashing onscreen, the sort of coiffed turn that the matinee idol typically avoids. "I love that he's now in classic movie-star mode with Allied. He looks great and really exudes that bygone leading-man vibe," says Deadline awards columnist Pete Hammond.
A world-dominating comeback is far likelier for Pitt's sequel to World War Z, but the big-budget zombie film, slated for release June 2, 2017, still has an empty director's chair. "They're not going to make that release date unless he's shooting it secretly somewhere," says Jeff Bock, senior box-office analyst for Exhibitor Relations. "But that's probably where he's headed after this whole tabloid debacle dies down." (His Netflix satire War Machine, co-starring Tilda Swinton, is waiting in the wings for 2017.)
Offscreen, Pitt's efforts are going full steam ahead. "The films Pitt's produced lately through his production company Plan B are arguably even more fascinating" than his onscreen roles, says Dave Karger, special correspondent for IMDb.com.
Pitt won an Oscar for producing 12 Years A Slave in 2013, helped usher the Oscar-nominated comedy The Big Short to the big screen and is behind this one of this year's awards front-runners, the African-American coming-of-age drama Moonlight. "Clearly, he wants to bring otherwise untold stories to the screen, and it's terrific that he's using his influence to do that," says Karger.
Overall, experts remain bullish on Pitt, even if Allied fails to gobble up Turkey Day. "He's the modern-day heir apparent to Robert Redford ... [who] really diversified later in his career," says Bock. "Maybe that's the direction Brad Pitt wants to go."
Allied opens in Hong Kong on January 5