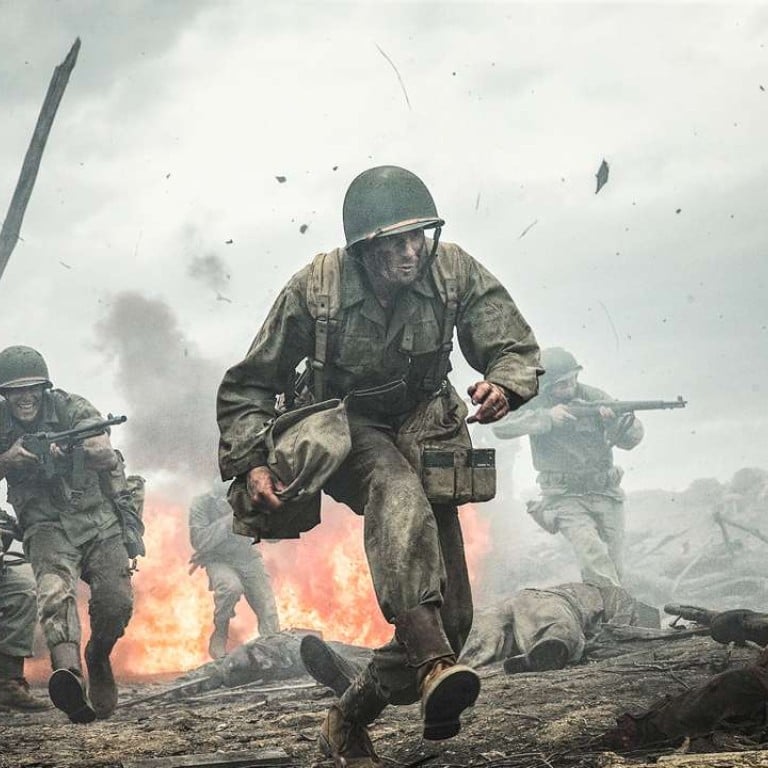 How Andrew Garfield got into war hero's head for Hacksaw Ridge role
Playing the real-life second world war conscientious objector in the Mel Gibson film presented the actor with a number of challenges in his search for authenticity
Actors playing roles based on real people do mountains of research to make sure they are staying as close to reality as possible. At the same time, there are small pieces of the performance that actors hold on to, where the work can be made their own.
Those parts are the bits of their own life that they layer on top to build what should be a performance that is entertaining while maintaining the truth. Too much or too little of either and the work suffers.
Andrew Garfield faced that dilemma playing Private Desmond Doss in the Mel Gibson film, Hacksaw Ridge. Doss was a conscientious objector during the second world war who became a hero for saving 75 wounded men.
As part of his research, Garfield travelled to Chattanooga, in the US state of Tennessee, to visit the last home Doss lived in before he died in 2006. The actor wanted to walk where Doss walked. He wanted to handle the tools he handled. All the time, Garfield had to keep in mind how the research would affect his performance.
"For me, with a man like Desmond, I don't think I could have gone too far in terms of getting to know who he was," Garfield says. "But it can't be an impression of him. That doesn't interest me.
"There are certain things that are wonderful as resources you get to mimic. But then there is the other part of the alchemy process in making the character you."
Garfield explains that it is like the difference between slipping on clothes or slipping into someone's skin. Until he goes deep inside a role based on a real person, he doesn't feel he's done the work justice. And it's not until he fully understands the character that Garfield feels confident he can do the things asked of the role in the script without hesitation or thought.
Doss is certainly the kind of man deserving of the utmost respect. His actions during the second world war made him the first conscientious objector to be presented with the Medal of Honour.
Garfield got a little help with the process through a small prop – a Bible like the one the real Doss carried. It not only represented the character's devout faith but inside was a photo of Dorothy (Teresa Palmer), the woman he left back home.
"I think it was really important that it wasn't just a Bible but a representation of Dorothy and a representation of his heart and his duty in the war," Garfield says. "His duty was not to be the killer but to offer up a different form of the masculine."
Garfield has played characters based on real people, including Eduardo Saverin in
The Social Network
.
Fictional characters generally come with less baggage and give the actor more room to work. One case where Garfield faced a similar kind of pressure to get a fictional character right, though, was while starring in two of the Spider-Man movies. There's been so much history written about the super hero that Garfield had to make sure he knew exactly how to walk in his shoes.
"The pressures are so dissimilar," Garfield says. "I tend to feel the same kind of pressure every time I go to work, whether it's a real person or a fictional person. I treat each character like they are alive and walking around.
"Spider-Man is so active in people's imagination that everyone has their own version of the character in their head. But there's only one version of Desmond. It's much harder to give a definitive performance of Spider-Man because there are so many iterations."
Hacksaw Ridge opens in Hong Kong on December 1