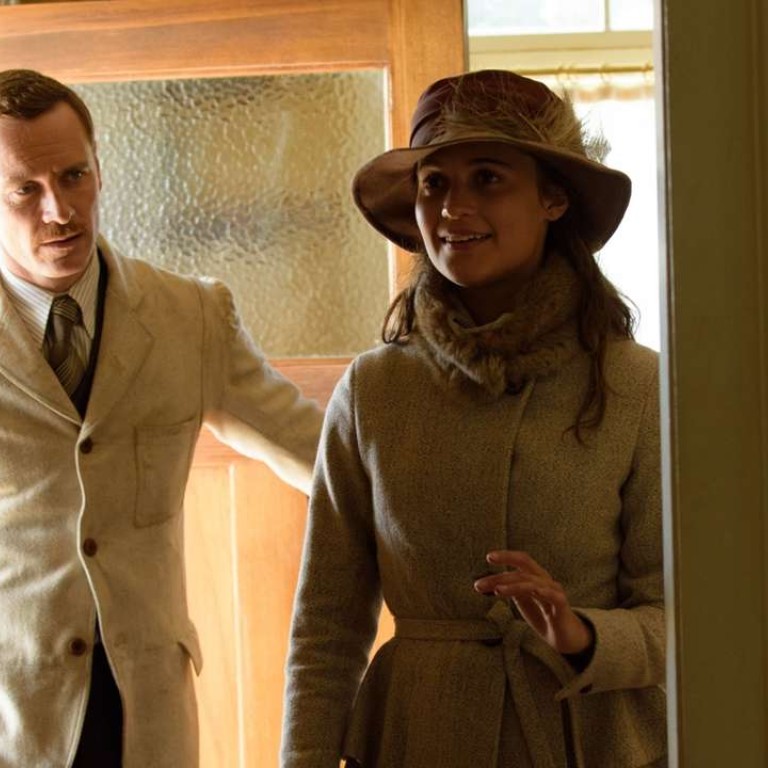 Review
Film review: The Light Between Oceans – Alicia Vikander, Michael Fassbender in old-fashioned weepie
Lavish shots, wild vistas, a sweeping score and an elegant cast – The Light Between Oceans feels like former indie director Derek Cianfrance is shooting for the mainstream
3/5 stars
Derek Cianfrance's third film, The Light Between Oceans, is an old-fashioned romantic melodrama. After his red-raw indies Blue Valentine and The Place Beyond the Pines , this adaptation of M.L. Stedman's 2012 novel feels like a deliberate and calculated bid for the mainstream. Just imagine: lush photography, wild landscapes, a sweeping score from the ubiquitous Alexandre Desplat and a handsome cast, led by Michael Fassbender and Alicia Vikander.
Fassbender plays Tom, a veteran solider who takes a job as a lighthouse keeper on a remote island off the coast of Western Australia shortly after the first world war. Soon, he meets Isabel (Vikander), they marry and she moves in with him.
Trauma strikes early as she suffers two miscarriages. But then the first of several difficult-to-swallow moments happens, when a rowing boat washes ashore with a dead man and a baby girl inside. Isabel implores Tom to let her keep the child, passing her off as their own.
It's an intriguing moral dilemma, even while stretching the boundaries of credibility. There's plenty of wailing and tears, not least when the child's real mother (
Rachel Weisz
) comes into play, but it's difficult to sympathise with the almost masochistic logic these characters live by.
Still, Vikander and Fassbender are adept and astute performers and Cianfrance is a director who trades in heart-on-sleeve emotions. While this doesn't come close to the acute and wrenching examination of marriage he offered in Blue Valentine, those seeking an unabashed weepie need look no further.
The Light Between Oceans opens on December 1
Want more articles like this? Follow SCMP Film on Facebook