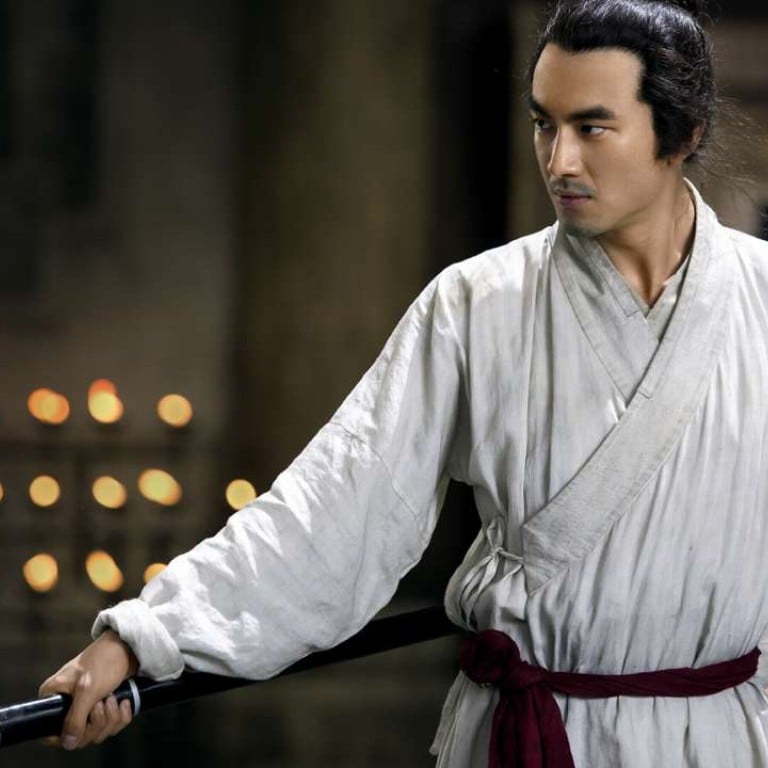 Review

|
Film review: Sword Master – Derek Yee remakes Shaw Brothers classic Death Duel as martial arts spectacle
Yee's reinvention of that freewheeling original is a far slicker affair and has more believable characters, making it one of the best Chinese-language remakes of recent times
3.5/5 stars
If the Shaw Brothers classic Death Duel (1977) and this sumptuous, mega-budget remake appear to epitomise the contrasting states of Chinese-language filmmaking then and now, it is not by complete coincidence. Both are based on Gu Long's wuxia (martial arts) novel, with the earlier hit starring Sword Master director Derek Yee Tung-sing in his first leading role.
While the original captured the industry's no-holds-barred spirit with its outrageous body count, extremely graphic depiction of cut wounds and female characters who are all too ready to take off their clothes for the hero, Yee's reinvention 40 years later is an exponentially slicker affair, featuring far more believable characters in a poignant tale presented in striking 3D.
As directed by the great Chor Yuen, Death Duel was narrated in such a straightforward manner that it almost fostered a fatalistic tone to the story, in which Yee's Third Master – the greatest swordsman in the world – was relentlessly tracked down by demented challengers, even after he gets tired of killing, fakes his own death and leads a hermit's life.
Sword Master begins with a similar set-up, as the Third Master of the reigning Hsieh clan disguises himself as Ah Chi (Lin Gengxin), a lowly servant in a brothel. But once he takes several stabs from two thugs for feisty prostitute Li (Jiang Mengjie), word begins to get out about his physical prowess. A few coincidences later, Ah Chi and Li are reunited at her home with her humble family.
It's no spoiler to say that the hero will be duly disturbed and forced to take up his sword again, although credits must go to Yee – who co-scripted the film with veteran screenwriter Chun Tin-nam and producer Tsui Hark (
The Taking of Tiger Mountain
) – that he has done without
Death Duel
's many disposable villains, instead focusing on Third Master's two great rivals and making them sympathetic.
As the second-greatest swordsman in this world, Yen Shih-san (portrayed with a mischievous air by Peter Ho Yun-tung) is transformed here into a carefree anti-hero who develops a touch of humanity after realising he doesn't have long to live. That the character even becomes an inadvertent protector, mentor and buddy of Ah Chi lends the film a refreshing comic dimension.
Yee also turns the character Mu Yung Chiu-ti from the caricature in Death Duel into a fully fleshed out part for Jiang Yiyan. The inner conflicts of this repeatedly spurned fiancée of Third Master are given unexpected depth as the pair – after growing up together and being put in an arranged marriage to unite the top two clans in the martial arts world – are torn apart by diverging views of power and status.
While Yee's decision to revisit his first big break might have attracted its fair share of scepticism, the result – arguably an improvement in every aspect to the original – speaks for itself. At once an homage to the martial arts film tradition of bygone years and a pointer to the state-of-the-art technology in today's cinema, Sword Master is easily one of the best Chinese-language remakes in recent times.
Sword Master opens on December 1
Want more articles like this? Follow SCMP Film on Facebook