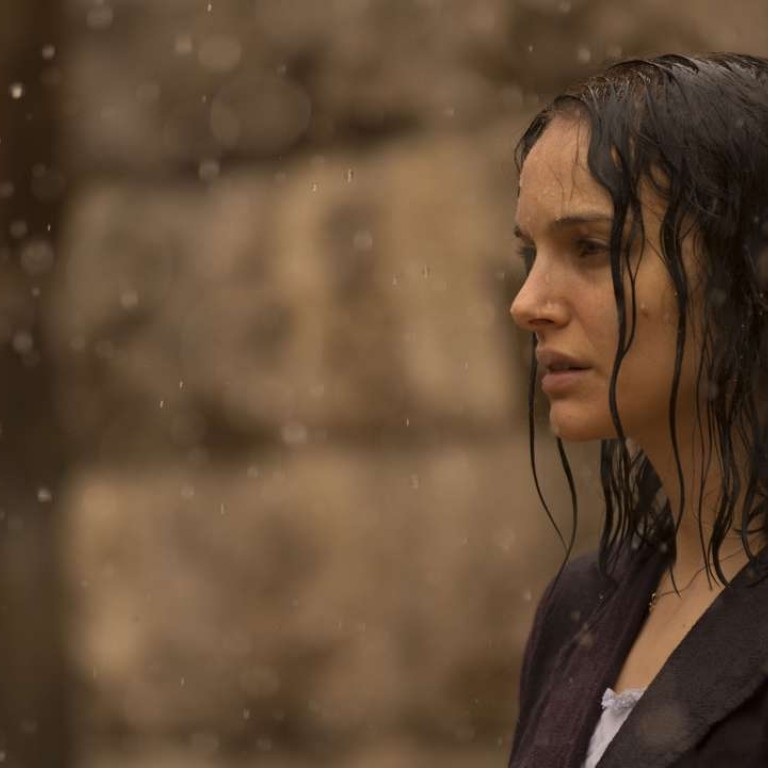 Review

|
Film review: A Tale of Love and Darkness – Natalie Portman's Amos Oz adaptation deeply poetic
Actress' directorial debut, which she also scripted and stars in, is a beautiful, complex and grim tale about the final years of novelist Oz's mother set against the backdrop of the founding of the state of Israel
3.5/5 stars
Six years after
Black Swan
, Natalie Portman is again earning Oscars buzz for her complex role as Jackie Kennedy in the biopic
Jackie
. I do wonder if the actress would have been equally feted for her direction of
A Tale of Love and Darkness
– which premiered to mixed reviews at the Cannes film festival in 2015 – if the film weren't judged by so many on its ability to entertain, as if it were just another Hollywood biopic.
There is indeed nothing orthodox about her first directorial effort, scripted by the Jerusalem-born Portman based on Israeli novelist Amos Oz's sprawling 2002 memoir. This beautiful, complex and suitably grim film reminisces about the founding of the state of Israel alongside the final years of the novelist's depressive mother, Fania (Portman), who died aged 38. And it's all in subtitled Hebrew.
Narrated by the elderly Oz (Moni Moshonov) through the eyes of his vigilant yet justifiably bewildered younger self (Amir Tessler), the film takes a chronologically fragmented approach to the writer's coming-of-age memories as a Jew in mid-1940s Jerusalem. His father, Arieh (Gilad Kahana), is an unsuccessful scholar, and Oz mostly learns the power of storytelling from his mother.
Against a backdrop of political turbulence, the story focuses on Fania, who is finally broken by her frequent experiences with grief, poverty, and an unhappy family life. Though Portman displays again her growing screen charisma in this melancholy role, it is her work behind the camera that is most enchanting here. Her conviction in the material oozes from this deeply poetic debut.
A Tale of Love and Darkness opens on December 8
Want more articles like this? Follow SCMP Film on Facebook