Macau
Get more with myNEWS
A personalised news feed of stories that matter to you
Learn more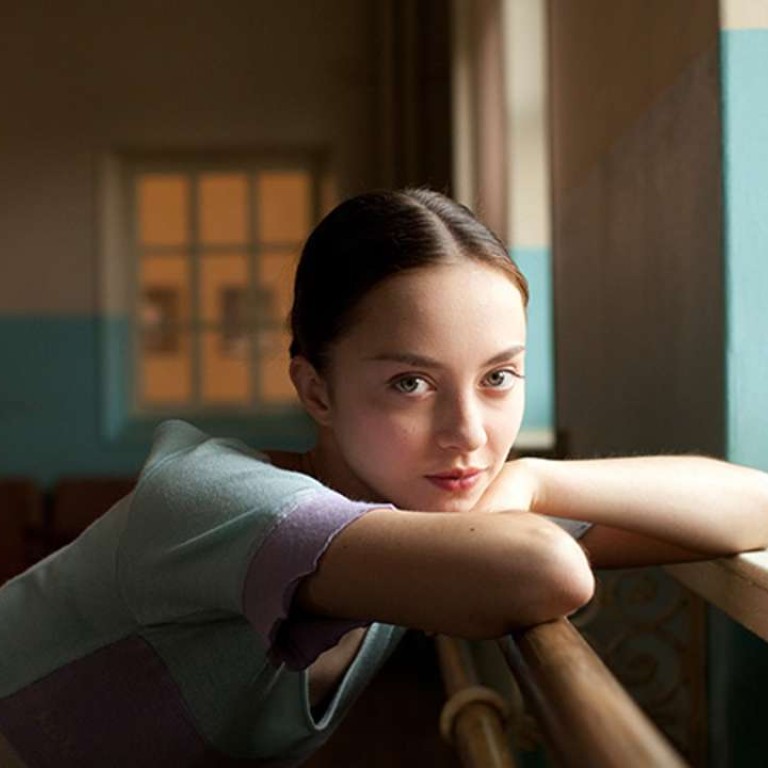 10 movies to watch at the debut Macau international film festival
Six-day celebration of cinema includes new offerings from Fruit Chan and Takashi Miike, and the first chance for movie lovers in the region to see some of this year's Oscar hopefuls
The inaugural International Film Festival & Awards – Macao kicks off today, a new six-day celebration of cinema that boasts a number of world and regional premieres, as well as an enviable guest list of celebrities from around the globe.
With new offerings from filmmakers such as Fruit Chan and Takashi Miike, a focus on Taiwanese actress Gwei Lun-mei and the first chance for cinephiles in the region to see a number of this year's Oscar hopefuls, the first IFFAM is all set to make a big splash. None of the films screening have yet to play in Hong Kong – here are 10 picks from the line-up that should not be missed.
1. Polina
The festival's opening night film casts Anastasia Shevtsova as a promising student at Moscow's prestigious Bolshoi Ballet, who has trained since an early age to be a world-class ballerina. But when she discovers the intoxicating pleasures of contemporary dance, Polina casts her training aside and heads for Paris. Juliette Binoche stars in this vibrant coming-of-age drama from renowned French choreographer and first-time filmmaker Angelin Preljocaj. (December 8)
2. Antiporno
The latest instalment in Japanese studio Nikkatsu's new wave of rebooted "roman porno" erotic dramas sees controversial filmmaker Sion Sono (
Tag
,
The Virgin Psychics
) explore the sexual awakening of a naive young novelist (Sono regular Ami Tomite), caught between reality and her wildest nightmares.
Antiporno
follows
Aroused by Gymnopedies
and
Wet Woman in the Wind
, which both screened at last month's
Hong Kong Asian Film Festival
. (December 9)
3. Free Fire
Ben Wheatley ( High-Rise ) furthers his claim to become the UK's most exciting genre auteur with this explosive action thriller set around a botched arms deal in 1970s Boston. Brie Larson, Cillian Murphy, Armie Hammer and Sharlto Copley headline an all-star cast in what promises to be Wheatley's most ambitious project to date, executive produced by the great Martin Scorsese. (December 10)
4. The Girl with All the Gifts
Arriving in the wake of box office hits Train to Busan and I Am a Hero , this British sci-fi thriller joins the growing ranks of refreshingly imaginative zombie flicks. Based on the novel by M.R. Carey, the film focuses on a group of infected children who appear immune to a deadly virus that has ravaged the country. When they escape from a secure military facility, they must be caught if a cure is to be found. (December 10)
5. Shining Moment
Debuting in the festival's main competition, the latest from Hong Kong auteur Fruit Chan (The Midnight After) is a mainland-set drama, following the efforts of failed gymnast Yu (Hins Cheung King-hin) to turn his life around by teaching Latin dance. His class of misfit students may not show immediate promise, but if Yu can teach them how to dance, maybe he can overcome his own demons too. (December 11)
6. Manchester by the Sea
One of the hottest tickets in this year's Oscar race, this working class tale of grief and redemption directed by Kenneth Lonergan (You Can Count on Me) has been pegged as an early awards favourite in a number of major categories. Not least, Casey Affleck ( The Assassination of Jesse James by the Coward Robert Ford ) – younger brother of Ben – is in contention for the best actor prize as a struggling widow forced to care for his adolescent nephew. (December 11)
7. Personal Shopper
Following her win at the French Césars, Kristen Stewart reunites with Clouds of Sils Maria director Olivier Assayas for a supernatural thriller set in the fashion world. Stewart again plays the assistant to a French celebrity, this time as a personal shopper in Paris, who begins to receive psychic communiques from the spirit world, possibly connected to her recently deceased twin brother. (December 11)
8. Sisterhood
The festival's big home-grown premiere arrives in the form of Tracy Choi's nostalgic drama. Gigi Leung Wing-kei stars as Seiya, who returns to present-day Macau, only to discover the city she knew has been replaced by a neon-lit gambling metropolis. When she tracks down the son of her friend Yu, it sparks a melancholic yearning for the '90s, when she worked as a masseuse and cared for Yu's baby as if it was her own. (December 12)
9. Jackie
Natalie Portman reportedly gives the performance of her career, and is on course for a second Oscar, as Jackie Kennedy, widow of assassinated US president JFK. Structured around Jackie's landmark interview in LIFE Magazine, and the immediate aftermath following her husband's murder, Chilean director Pablo Larrain ( No ) creates a hypnotic drama of the elegant fashion icon, whose inscrutable veneer was suddenly shattered for all the world to see. (December 12)
10. "Crossfire"
Not a film, but rather an entire programme at this year's festival, Crossfire invites 12 established filmmakers to introduce screenings of classic films that have inspired their own work. Cinephiles can enjoy watching South Korean director Kim Jee-woon ( The Age of Shadows ) present Henri-Georges Clouzot's Les Diaboliques, or Johnnie To Kei-fung praise Sergio Leone's The Good, The Bad and The Ugly, as well as enjoying these cinematic gems with an audience on the big screen. (December 9-12)
The first edition of International Film Festival & Awards –.Macao runs from December 8 to 13 at various venues in Macau. For full programme details, visit the festival website.
Want more articles like this? Follow SCMP Film on Facebook