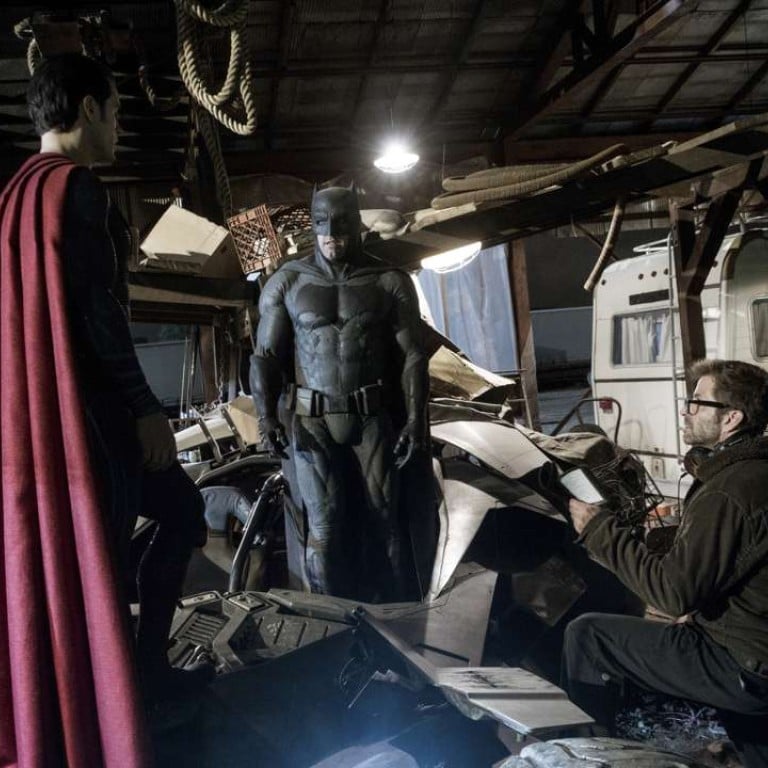 Toby Emmerich replaces Greg Silverman as Warner Bros head of production after Batman blowback and string of flops
Silverman, who is stepping down after three years in the job following a poor run, will head a production company part of whose focus will be on the studio's growing business in China
Warner Bros Pictures' production head Greg Silverman is stepping down in a major shake-up at the Hollywood movie studio.
Silverman, 44, will leave his role at the beginning of next year and start a production company on the Warner Bros lot, the company said on Wednesday. One of the areas the new company will focus on is apparently the studio's growing business in China.
Silverman, who has held the title of president of creative development and worldwide production since 2013, will be replaced by Toby Emmerich, who runs the studio's successful New Line Cinema production company.
Emmerich, 53, will take on the title of president and chief content officer for Warner Bros Pictures Group, giving him creative oversight of New Line and Warner Bros.
Although Warner Bros has been enjoying an upswing this year, the studio weathered a difficult box office run in 2015 with multiple expensive flops during that slate, including Pan and Ron Howard's In the Heart of the Sea .
The studio has also endured heavy criticism for its creative stewardship of its key DC Comics franchise, facing dismal reviews for this year's Batman v Superman: Dawn of Justice and Suicide Squad ." Despite a critical panning, however, both were considered financially successful, grossing US$1.6 billion between them. However, the studio would have made more money from the superhero epics if the quality had been higher, said a person close to the company.
After the disappointing reactions to Zack Snyder's Batman v Superman, the studio in May shuffled the executive team in charge of the franchise by naming Jon Berg and Geoff Johns to lead the DC Films brand under Silverman.
Warner Bros has bet big on DC superhero movies, with Wonder Woman and Justice League set to hit cinemas next year, followed by multiple other movies including Aquaman.
The studio is still having a strong year, with J.K. Rowling's Fantastic Beasts and Where to Find Them grossing US$684 million so far at the global box office. Meanwhile, some smaller-scale Warner Bros movies have been working for audiences and critics, including Clint Eastwood's Sully .
Under Emmerich, New Line has proved to be a reliable moneymaker, generating recent hits like the comedy Central Intelligence and successful horror flicks such as Lights Out and The Conjuring 2 . Emmerich also has experience shepherding the blockbuster Hobbit trilogy.
In his new job, Emmerich will share green-light authority with Warner Bros Entertainment CEO Kevin Tsujihara, ultimately determining what movies the studio decides to make.
Silverman's exit, and Emmerich's rise to power, is the biggest management change at the studio since 2013, when Jeff Robinov stepped down from the top job. Robinov, who had served as president of Warner Bros Pictures Group since 2007, departed after he lost the coveted job as chairman of Hollywood's largest movie and TV studio.
Time Warner CEO Jeff Bewkes tapped Tsujihara, a former head of digital, to succeed Barry Meyer, ending a two-year search that created turmoil at the studio. Shortly afterwards, Tsujihara picked Emmerich, Silverman and marketing executive Sue Kroll as his team to lead the studio.
Warner Bros has not yet shared details about Silverman's new production company, but hinted that it will focus on producing content, technology ventures and the studio's growing business in China.
"Greg is a part of the Warner Bros family, and we all look forward to working with him on this new venture that combines his passion for film, technology and China," Tsujihara said in a statement.