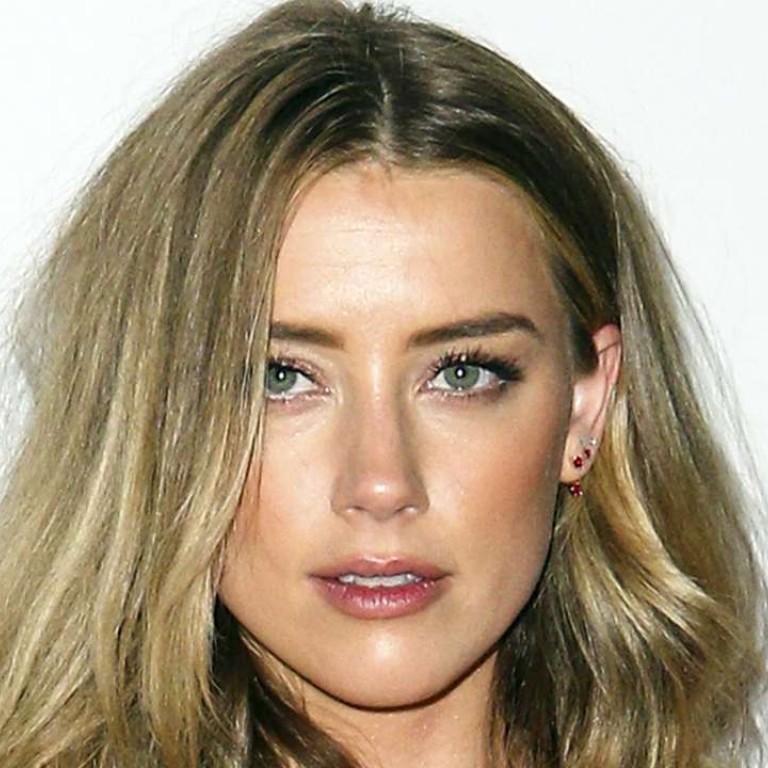 A year after 'war on terriers', Amber Heard set to return to Australia to star in superhero movie Aquaman
Actress' pet dogs Pistol and Boo are promised A-list treatment in Australia when she returns next year for a film shoot – provided they are processed through the proper quarantine channels
Actress Amber Heard appears set to return to Australia's Gold Coast to star in the DC Comics blockbuster movie Aquaman a year after she was convicted in the same tourist town of smuggling her pet Yorkshire terriers Pistol and Boo into the country.
The movie, which will also feature Game of Thrones television star Jason Momoa in the lead role, will be shot next year at Village Roadshow Studios in a deal that will cost the Australian government A$22 million (HK$126.5 million), Treasurer Scott Morrison said on Thursday.
Heard, 30, pleaded guilty in a Gold Coast court in April to falsifying an immigration document to conceal the dogs when she and her then husband Johnny Depp flew into Australia in 2015 for the filming of the latest Pirates of the Caribbean movie, in which Depp played pirate Jack Sparrow.
She avoided jail under a deal that included Heard and Depp videoing an awkward public warning against others breaking Australia's strict quarantine laws.
Morrison said a "miniature motor home" would be provided for Pistol and Boo if Heard decided to bring them back through the proper quarantine channels.
"We will have a home for them if Amber would like to bring them on to the film set," Morrison said.
The scandal over the dogs was lampooned as Australia's "war on terriers" and unleashed personal hostility between Depp and Agriculture Minister Barnaby Joyce.
Joyce, who is now Australia's deputy prime minister, prompted countless parodies by stating: "It's time that Pistol and Boo buggered off back to the United States." He then warned that the dogs would be euthanised if they didn't flee the country within 72 hours, which they did with only a few hours to spare.
Depp quipped that ruddy-faced Joyce appeared to be "inbred with a tomato" and voiced fears that "he might explode".
Morrison said on Thursday that he was not concerned by how Joyce might react to Pistol and Boo returning.
"No, everyone knows the rules. Those rules apply to everybody as they did last time," Morrison said.