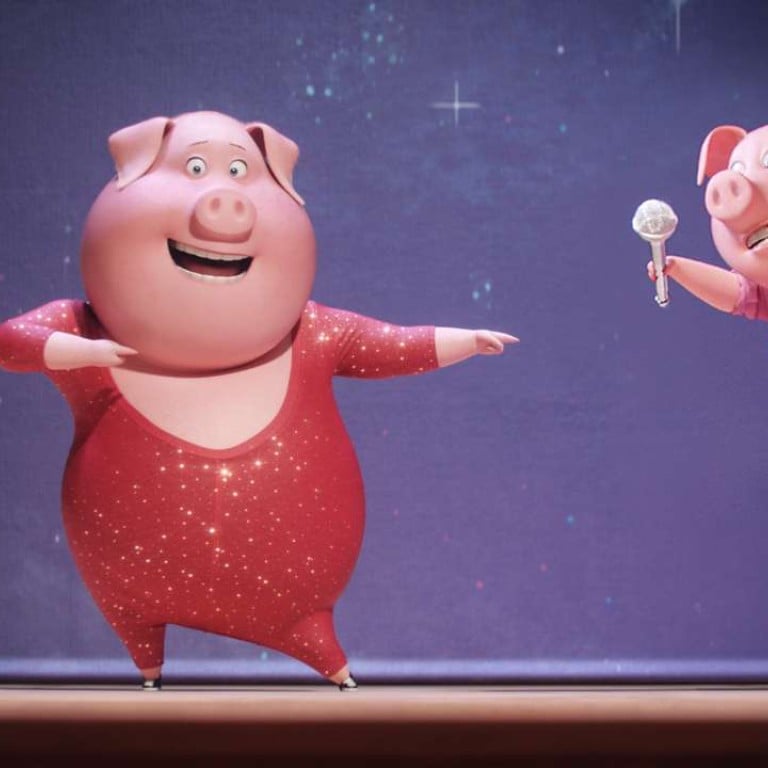 Review

|
Film review: Sing – X-Factor meets Zootopia in comedy about singing contest that's one of 2016's best animated movies
Matthew McConaughey and Reese Witherspoon among the stars voicing funny, stirring, schmaltz-free animation with brilliantly performed numbers and fleshed out characters that will appeal to all ages
4/5 stars
One of the best animated movies this year, Sing is a sheer delight. From Illumination, the studio behind Despicable Me, and based on an original idea by Chris Meledandri, the movie's real creative force is Garth Jennings. The British filmmaker behind Son of Rambow makes his animation debut here, writing the script alone (unusual for animation) and sharing directing duties with Christophe Lourdelet, a former storyboard artist on Minions .
Set in a city filled with animals, much like Disney's recent Zootopia , the story focuses on a koala named Buster Moon (voiced by Matthew McConaughey). A failing impresario, he hits on the idea of hosting a singing contest to save his theatre from being repossessed. With a misprint leading contestants to believe they'll win $100,000, the stage is set for an X-Factor-style showdown.
Among the hopefuls are: Johnny (Taron Egerton), a gorilla whose Dad is a bank robber; Rosita (Reese Witherspoon), a porcine mother to 25 piglets; Ash (Scarlett Johansson), a porcupine rock chick and Mike (Seth MacFarlane), a crooning, streetwise mouse. Each has their own issues, and Jennings deftly switches between storylines, balancing and developing the characters in the way most animations never do.
The songs are performed brilliantly and vividly by stars ranging from Taylor Swift to Elton John, particularly in the finale, a culmination of everything Jennings works towards. Fast-paced enough for youngsters but filled with enough depth to keep the adults engaged, it's a wonderful juggling act. Avoiding the usual schmaltz that accompanies most modern-day cartoons, Sing is funny, warm and touching. And you'll definitely want to burst into song.
Sing opens on December 22
Want more articles like this? Follow SCMP Film on Facebook