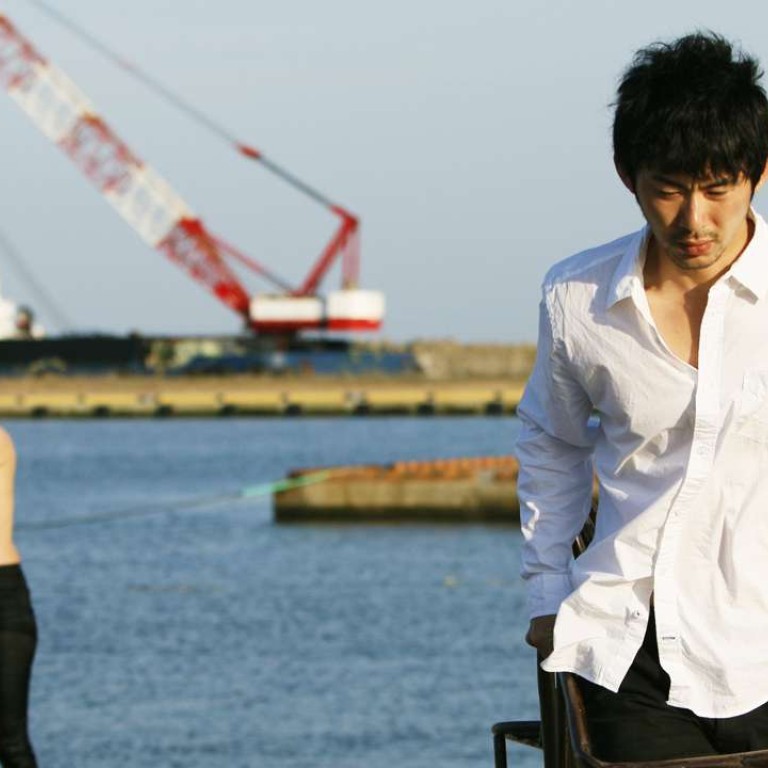 Review

|
Film review: Wet Woman in the Wind – homage to 1973 Japanese 'romantic porno'
Akihiko Shiota's raunchy film about a man in self-imposed exile being chased by a predatory beauty is a fun tribute to the 'Roman Porno' genre of Japanese films of the 1970s
4/5 stars
In the mid-1970s, Japan's oldest studio, Nikkatsu, looked to combat dwindling box office returns with a series of softcore "Roman Pornos" (meaning "romantic pornography"). To mark the 40th anniversary of these hugely successful skin flicks, the studio has commissioned a number of celebrated directors, including Hideo Nakata (Ring) and Sion Sono ( The Virgin Psychics), to resurrect the genre.
Trailer contains nudity
Wet Woman in the Wind, directed by Akihiko Shiota (Moonlight Whispers), pays tribute to Tatsumi Kumashiro's 1973 classic Lovers Are Wet. Philandering playwright Kosuke (Tasuku Nagaoka) retreats from city life to the seclusion of the mountains, looking to mend his broken heart. But his self-imposed abstinence is put to the test when he meets predatory local beauty Shiori (Yuki Mamiya), whose advances grow increasingly aggressive the longer Kosuke resists.
In keeping with Nikkatsu's strict guidelines of a one-week shoot, sub-80-minute runtime, and nudity every 10 minutes, the film proves not just a legitimately erotic affair, but also a hugely entertaining one. The frequently disrobed Mamiya is a playfully spirited screen presence.
In a genre whose tone has flailed wildly in the past from ponderous drama to political polemic, Shiota keeps his film lighthearted and humorous throughout, with the aggressive flirtations between the two leads producing plenty of laughs, before literally bringing the house down when they do inevitably consummate their courtship. While hardly fun for the whole family, Wet Woman in the Wind is easily the most successful entry to date in Nikkatsu's new wave of pornographic romance.
Wet Woman in the Wind opens on December 22
Want more articles like this? Follow SCMP Film on Facebook