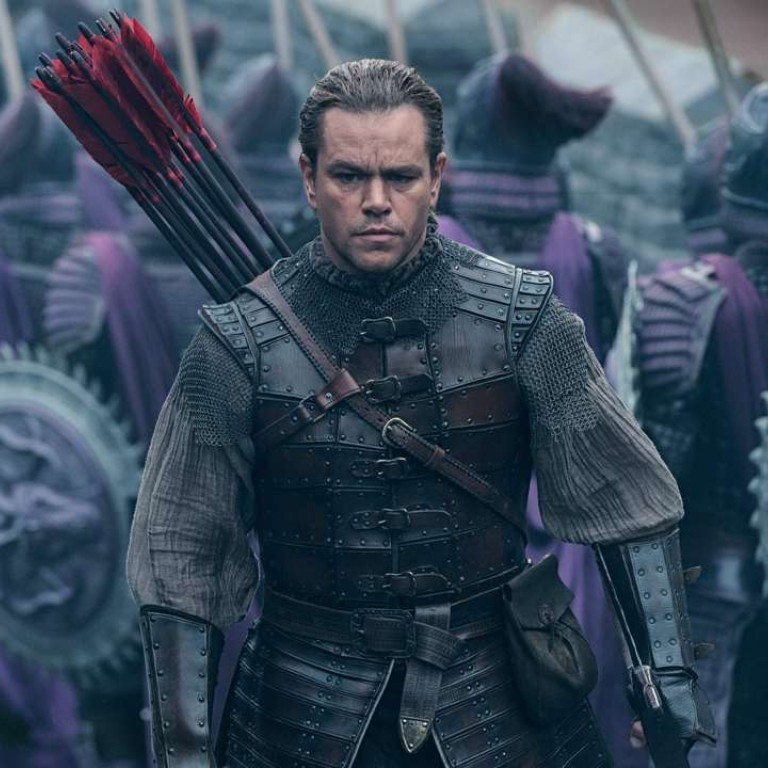 Review

|
Film review: The Great Wall - Matt Damon, Andy Lau fight mythical beasts in Zhang Yimou's fantasy adventure blockbuster
For all the talk about Damon's role, it is the Chinese characters played by Lau and Jing Tian who lead battle against mythical monsters in a film that shows director's trademark visual grandeur, amid the CGI, and eschews politics
3.5/5 stars
While the Chinese film industry remains on track to become the world's largest within the next few years, a bona fide crossover hit continues to prove elusive. Hollywood fare has dominated the global box office for decades, but Chinese-themed blockbusters have only performed domestically or with diaspora audiences.
With celebrated director Zhang Yimou at the helm, and a cast of A-list talent from both East and West, The Great Wall appears tailor-made to finally buck this trend. Headlined by Matt Damon and Hong Kong's Andy Lau Tak-wah, the US$150 million fantasy adventure naturally emerges as the most promising candidate to date.
Damon plays William, an Irish mercenary who arrives at China's Great Wall together with Spanish companion Tovar (Game of Thrones' Pedro Pascal) just as it is besieged by a monstrous horde of Taotie – mythical beasts from the bowels of Hell, whom the Chinese believe were sent to keep their greed in check.
Initially the foreigners simply wish to flee with as much explosive "black powder" as they can carry, but after earning the respect of Commander Lin (Jing Tian), newly appointed leader of the wall's Nameless Order, William agrees to stay and help defend the kingdom.
Early criticism that the film propagates the "white saviour" narrative and that Damon's role was whitewashed both prove unfounded. William is a proficient warrior and willing collaborator, but it is Lin and Strategist Wang (Andy Lau) who discover the key to defeating the beasts and spearhead the pivotal assault.
The Great Wall never misses an opportunity to marvel at the might and ingenuity of the Chinese military, from its use of gunpowder to its elaborate weaponry, which incorporates everything from hot air balloons to bungee cords. Men and women are equally adept on the battlefield, while imperial courtiers are shamed for their cowardice and pandering.
Damon cuts a fine figure as William, finding redemption from his chequered past despite a truly shocking Irish accent, but it is Jing who stands out in an otherwise all-male cast. Pascal makes the most of his flawed comedy sidekick role, while Lu Han develops something of a boy crush on Damon. That leaves little screen time for the likes of Willem Dafoe or Eddie Peng Yu-yan to make their mark.
Zhang's 2002 film
Hero
was a notable success in the United States, but his more recent Christian Bale drama
The Flowers of War
failed to find an international audience.
The Great Wall
, while big, brash, and achieving cross-cultural understanding on only the most basic level, shows the director's flair for visual grandeur, at least until the CGI inevitably takes over.
Most importantly, Zhang appears to remember that he is delivering fantasy entertainment, not a political manifesto, and as such this wall stands firm.
The Great Wall opens on December 29
Want more articles like this? Follow SCMP Film on Facebook