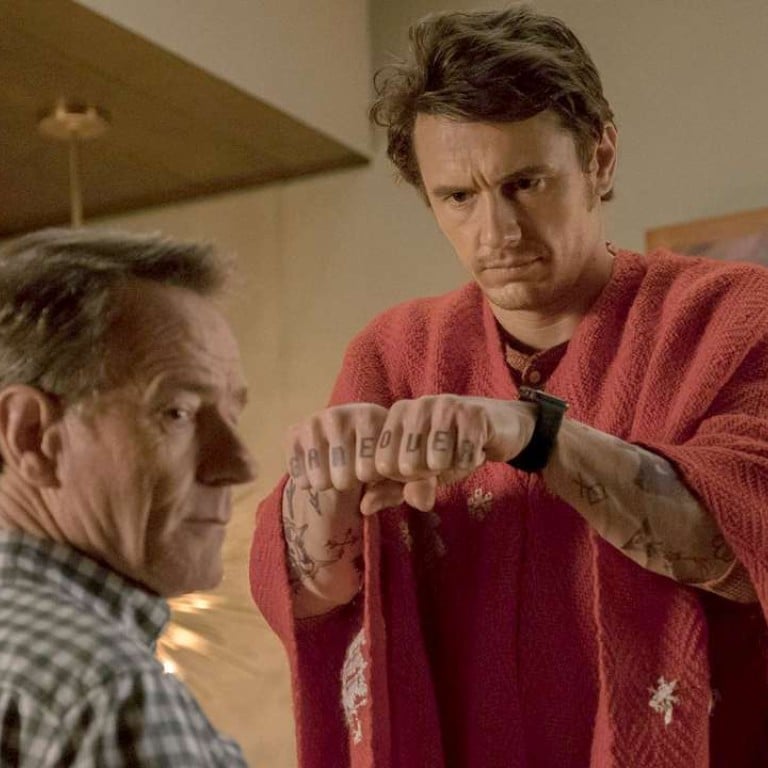 Review

|
Film review: Why Him? – James Franco, Bryan Cranston star in crass but hilarious comedy
Franco plays a young man trying to win the approval of his girlfriend's father to marry her in this film by Meet the Parents scriptwriter John Hamburg that has hidden depth and heart beneath the raunchiness
3/5 stars
The story of a young man trying to win the approval of his girlfriend's overprotective father is one of the most common tropes in movies and TV shows. Writer-director John Hamburg made his name in this genre when he scripted the 2000 hit Meet the Parents, and his latest directorial effort Why Him? is essentially a more crass version of that tale.
But while the crude gags and jokes – there's an extended scene in which the father is sprayed with toilet water from a malfunctioning Japanese toilet – given away in the trailers may make this seem like a two-dimensional, lowbrow comedy, rest assured that, much like that earlier Robert De Niro/Ben Stiller film, there's hidden depth and heart underneath the raunchiness.
The plot kicks into motion when the Detroit-based Ned (Bryan Cranston) flies to Silicon Valley to spend the holidays with his daughter and tech billionaire boyfriend Laird (James Franco). An old-school blue collar American type who runs a struggling printing company, Ned is immediately taken aback, and later disgusted, by Laird's impulsive hipster ways. When Ned learns of Laird's plan to propose to his daughter, he sets out to intervene.
It's easy to see why Ned would dislike Laird – Franco's character first greets Ned without a shirt and spewing F-bombs – but the disdain is also a metaphor for working class Americans feeling pushed out by an increasingly tech-reliant society. Ned's business is dying, and it baffles him that twenty-something university dropouts can make billions working out of their garage in their underwear.
It helps that the father and would-be son-in-law here are played respectively by Cranston and Franco. The former may forever be known as drug lord Walter White from Breaking Bad, but he has years of proven comedic chops and his uptight father figure is hilarious to watch opposite Franco's loose- cannon bad-boy billionaire.
By no means is Why Him? perfect (or even very good): the female characters – Megan Mullally and Zoey Deutch as Ned's wife and daughter – are criminally underwritten and, this being a Hollywood comedy, everyone knows Ned and Laird will make amends by the end. But Franco and Cranston are a charming odd couple who are more than capable of carrying this silly little film.
Why Him? opens on January 5
Want more articles like this? Follow SCMP Film on Facebook