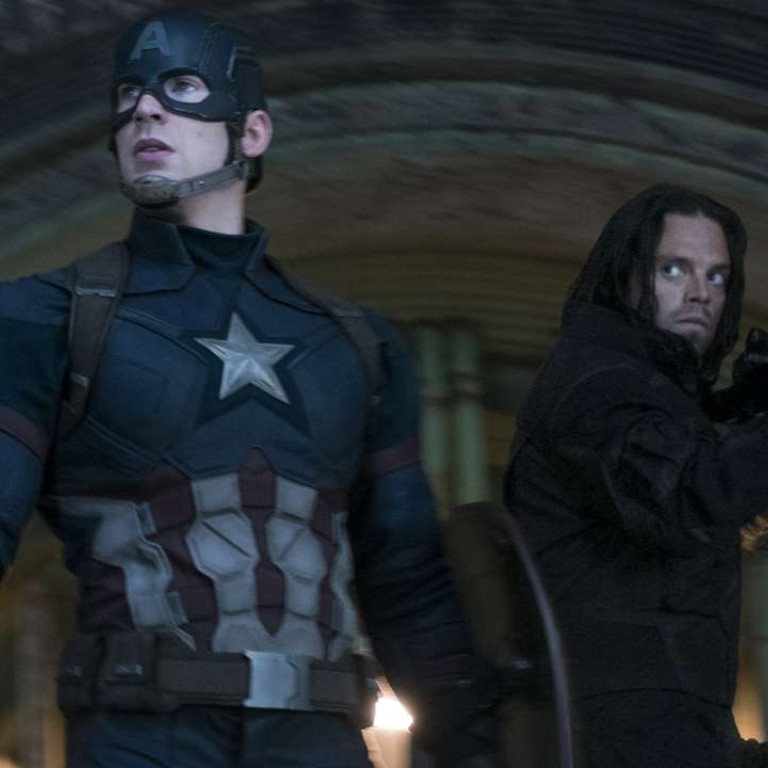 The top 10 box office hits of 2016 in Hong Kong, from Captain America: Civil War to X-Men: Apocalypse
Escapism ruled at the cinema box office, with nine of top 10 films fantasies, animations or comic adaptations; city's love of Marvel superheroes in evidence as Captain America conquers all
For the second year in a row, and the fourth time in five years, a Marvel superhero movie is the top earner at the Hong Kong box office in 2016. Captain America: Civil War – the third solo adventure for the all-American hero played by Chris Evans, and a thinly disguised sequel to the hugely anticipated Avengers series – took in HK$112.7 million.
Most of the other top-earning films shown in Hong Kong last year were fantasies or based on comics; only the crime thriller Cold War 2 , a star-studded sequel to the best picture winner at the 2013 Hong Kong Film Awards, is grounded in reality – even if many viewers would be tempted to dismiss the film's depiction of Hong Kong's shifting political landscape as pure fantasy.
The three Asian titles among the 10 highest grossing films in Hong Kong were all released by Edko Films: after
The Mermaid
(HK$55.2 million) took the Lunar New Year box office by storm,
Cold War 2
(HK$66.2 million)
broke the local box office record
for a Chinese-language release in late July, before the Korean zombie thriller
Train to Busan
(HK$68 million)
surpassed even that mark
to become the top-grossing Asian film in Hong Kong history.
The total box office gross last year, at HK$1.94 billion, was down 1.97 per cent from 2015.
The real disappointment for long-time Hong Kong movie lovers might have more to do with the seemingly ongoing decline of Hong Kong-centric productions: Trivisa , a Johnnie To-produced crime thriller with controversial political undertones, was the only title among the top 10 local earners to be conceived without an obvious China audience in mind.
The 10 highest grossing films in Hong Kong in 2016:
The 10 highest grossing Hong Kong films in 2016:
The box office figures quoted were released by the Hong Kong Motion Picture Industry Association.
Want more articles like this? Follow SCMP Film on Facebook