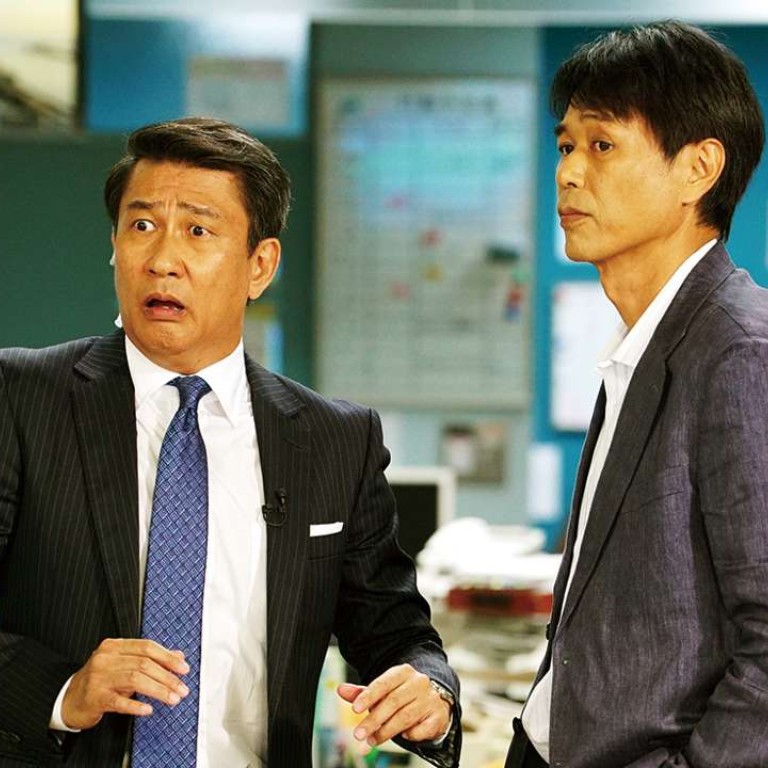 Review

|
Film review: Good Morning Show – Kiichi Nakai, Masami Nagasawa as television co-hosts in fun but forgettable journalism drama
Diverting yet less-than-believable look at journalism ethics is harmless, instantly forgettable fare; Mirai Shida impresses as co-host of TV variety show around which the story is based
2.5/5 stars
A veteran television news reporter who's been stuck doing fluffy variety shows of late is forced to deal with crises both professional and personal in Good Morning Show, a diverting yet less-than-believable look at journalism ethics. A frequent screenwriter and occasional film director, Ryoichi Kimizuka previously visited the subject in the much bleaker Nobody to Watch Over Me (2008), a tale of media scrutiny and internet surveillance. By contrast, his new film may be too neat and simplistic to start any debate.
The morning variety show host Sumida (Kiichi Nakai) probably believes his day can't get worse when he wakes up to learn that his son, still a student, has decided to marry his pregnant girlfriend. But then his delusional co-host, Keiko (Masami Nagasawa), threatens to announce their "relationship" on live television, and Sumida is told by his producer that he may soon be given the sack. When his show finally starts, a hostage situation has developed in a Tokyo café and the armed suspect is asking specifically for him.
Although the seemingly aggrieved man (Gaku Hamada) has a shotgun and some explosive devices at the ready, the film never quite manages to convey a sense of peril that anyone might get seriously hurt. Neither is this an effective meditation on sensationalist reporting: a much-hinted-at disgraceful incident in Sumida's TV reporting past is conveniently explained away, while the rivalry between the news and variety programme teams amounts to little more than a game of musical chairs behind the cameras in the studio.
As easy to watch as it is instantly forgettable, Good Morning Show offers a harmless look at corporate television production that is also, In this day and age, strangely untouched by social media. At least Nakai and Nagasawa are both fun to watch; fans of Kimizuka's work will also be glad to see that Mirai Shida, who memorably starred as the 15-year-old sister of a murder suspect in Nobody to Watch Over Me, has now grown up enough to impress as an aspiring, and relatively sane, co-host in the new comedy.
Good Morning Show opens on January 5
Want more articles like this? Follow SCMP Film on Facebook