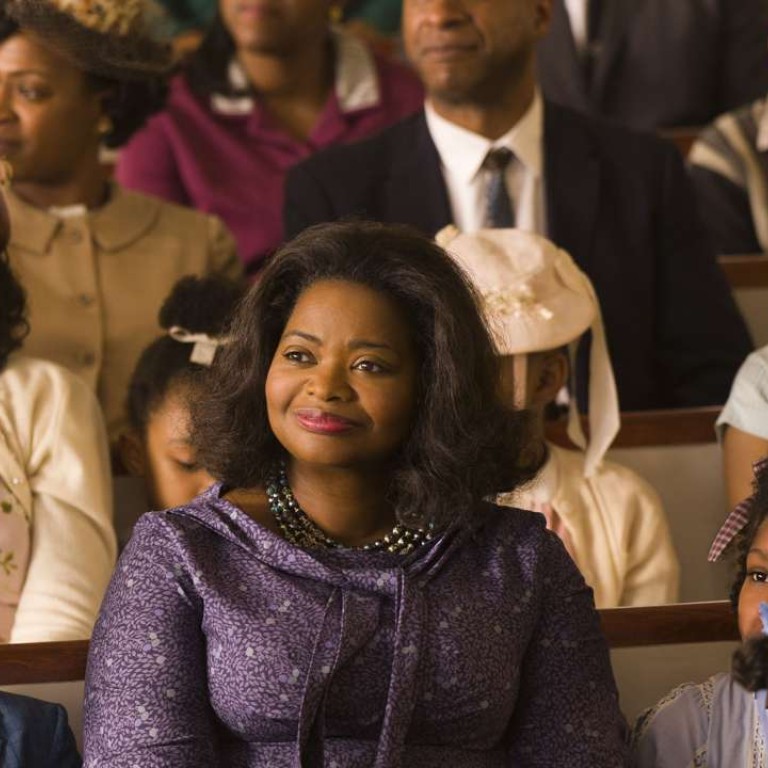 Nasa-themed Hidden Figures opens strongly in North America, but Rogue One still number one as it debuts in China
Uplifting true story of three black female engineers who helped the US space programme runs Star Wars spin-off close, as the latter takes US$31 million in its first weekend in Chinese cinemas
New movie Hidden Figures tells the uplifting true story of a trio of women who defied expectations as they helped the US space programme. Now the tale is also beating the odds at the box office.
The Oscar hopeful surpassed industry projections in its wide-release debut over the weekend, collecting US$21.8 million in ticket sales between Friday and Sunday in the United States and Canada, according to studio estimates. That puts it within US$200,000 of Rogue One: A Star Wars Story at the domestic box office over the weekend, and ahead of fellow newcomer Underworld: Blood Wars.
Rogue One scored its fourth consecutive No. 1 weekend. The latest blockbuster in Lucasfilm's Star Wars franchise has now grossed US$477 million in the domestic marketplace. Its worldwide tally stands at US$914 million. The film opened in Chinese cinemas on Friday, and has grossed US$31 million there so far. Although that's a big number, and good enough to place it at No. 1 in the China market, it is 39 per cent less than the opening weekend for Star Wars: The Force Awakens.
The strong debut for Hidden Figures, which follows a team of black, female mathematicians and engineers who provide key data for Nasa missions during the space race, topped pre-release studio projections of about US$17 million, despite snowstorms in much of the US.
The film stars Octavia Spencer (The Help), Taraji Henson (Empire) and Janelle Monae (Moonlight). It also features turns by Kevin Costner and Kirsten Dunst, plus songs by Pharrell Williams.
The movie seems to be resonating with moviegoers, having earned a rare A-plus rating from exit-polling firm CinemaScore – another positive omen for the film's commercial prospects.
Meanwhile, horror-action sequel Underworld: Blood Wars came in shy of industry expectations, grossing US$13.1 million domestically, but has amassed US$45 million in overseas ticket sales.
La La Land, Lionsgate's awards season favourite, continued to pick up the tempo on Golden Globes weekend. The critical darling, directed by Damien Chazelle, earned US$10 million domestically to take its box-office haul to US$51.6 million.