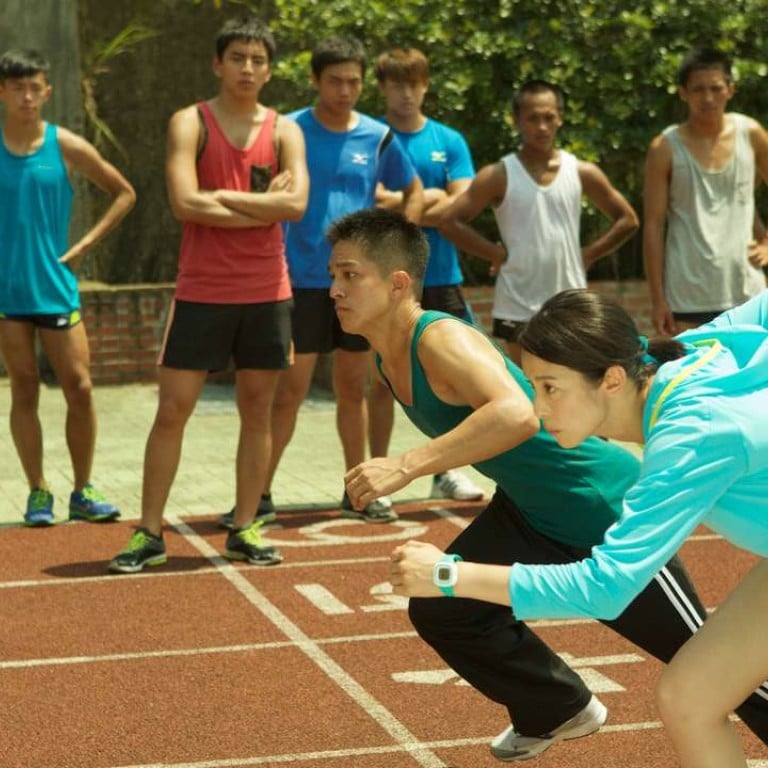 Review

|
Film review: 10,000 Miles – Sean Huang, Megan Lai run for love in cliched, sentimental sports drama
Gorgeously shot and featuring strong performances from all but the lead actor, this story of a man who runs an ultramarathon along the Silk Road is stilted, syrupy and laden with hackneyed dialogue and plot devices
1.5/5 stars
The Taiwanese drama 10,000 Miles is said to be loosely based on the life of ultramarathon runner Kevin Lin, who famously ran 10,000km along the Silk Road in 2007. For his sake, I hope the "loosely" part is true because the protagonist in this film, named Kevin Fan (played by Sean Huang Yuan), is a pain in the you-know-what.
Set in Taipei in 1994 – for no apparent reason other than for producer Jay Chou to make a cameo as his pre-fame self, since the real-life Lin made the run more than a decade later – the story begins with Kevin demanding to join a high school marathon team on which his brother ( Our Times ' Darren Wang Da-lu) is the star.
Turned down by the head coach for appropriate reasons (there's no more room on the team, plus Kevin isn't that good a runner), the hot-tempered teen begins throwing tantrums – literally, he whines and makes faces – until the team's assistant coach Ellie (Megan Lai Ya-yan) agrees to train him on the side. Sparks soon fly between the two.
A mid-film injury knocks Kevin out of action just before a big race, which sets off a chain of events that turns everything to hell: Kevin's father falls ill; his brother turns to a life of crime for personal reasons; Ellie abruptly quits her position and moves back home to her fiancé (introduced in a 30-second scene, and never seen or heard from again); and an orphanage faces sudden foreclosure.
In between there are not one but two scenes of characters fighting or crying in the middle of the street in pouring rain. Several audience members at the screening this reviewer attended walked out during the second scene.
Kevin, who has repeatedly expressed throughout the movie his need to run, despite the plot never explaining why, decides the way to fix everything is to run a 10,000km race along the Silk Road (so yes, the film's English title isn't an accurate depiction of the journey distance). But of course, before the film's climax, a supporting character dies.
Sports movies are almost always going to be full of clichés but, even taking that into account, 10,000 Miles' script is so flooded with them it derails what is otherwise a gorgeously shot film with plenty of picturesque locations and strong performances from everyone but the main lead.
10,000 Miles opens on January 12
Want more articles like this? Follow SCMP Film on Facebook