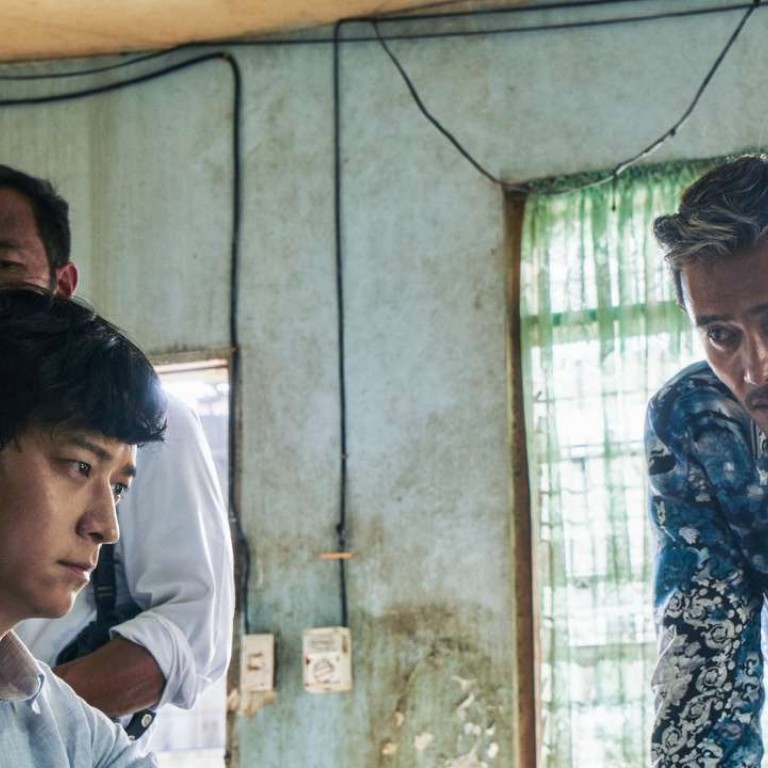 Review

|
Film review: Master – Lee Byung-hun, Gang Dong-won in superficial financial drama
With little to offer viewers other than action and exotic locations, director Jo Ui-seok's 143-minute endurance test can't be saved by its stars
2.5/5 stars
Following the critical and commercial success of his surveillance thriller Cold Eyes – a remake of the Johnnie To-produced Hong Kong film Eye in the Sky – director Jo Ui-seok returns with a sprawling financial drama that boasts some of the biggest names in South Korean cinema.
When Jin (Lee Byung-hun), the charismatic founder of a corporate empire, is suspected of scamming his investors out of millions, financial crimes captain Kim (Gang Dong-won) puts the screws on young tech whizz kid Park (Kim Woo-bin) to give up his boss. Not only does this expose a much larger swindle, but it also incentivises Park to question his loyalties and put his own plans into action.
Lee swaggers across the screen in an increasingly ostentatious wardrobe, effortlessly overshadowing his co-stars. Kim Woo-bin portrays Park as a bizarre extrovert, almost metrosexual character who never garners much sympathy, while the chameleonic Gang seems all but lost as a straight-laced cop.
Fortunately the film boasts a pair of tough female roles for Uhm Ji-won and Jin Kyung, operating on opposing sides of the law.
Master continues the trend set in motion by box office hits like Inside Men , Veteran and A Violent Prosecutor , of positioning a high-octane action thriller within the corrupt world of finance and big business. But beyond the glamour, action and exotic locations, it's a shallow, superficial endeavour, lacking the dramatic weight or political claws to make much of a statement with its material.
At 143 minutes, Master also proves more endurance test than entertainment.
Master opens on January 12
Want more articles like this? Follow SCMP Film on Facebook