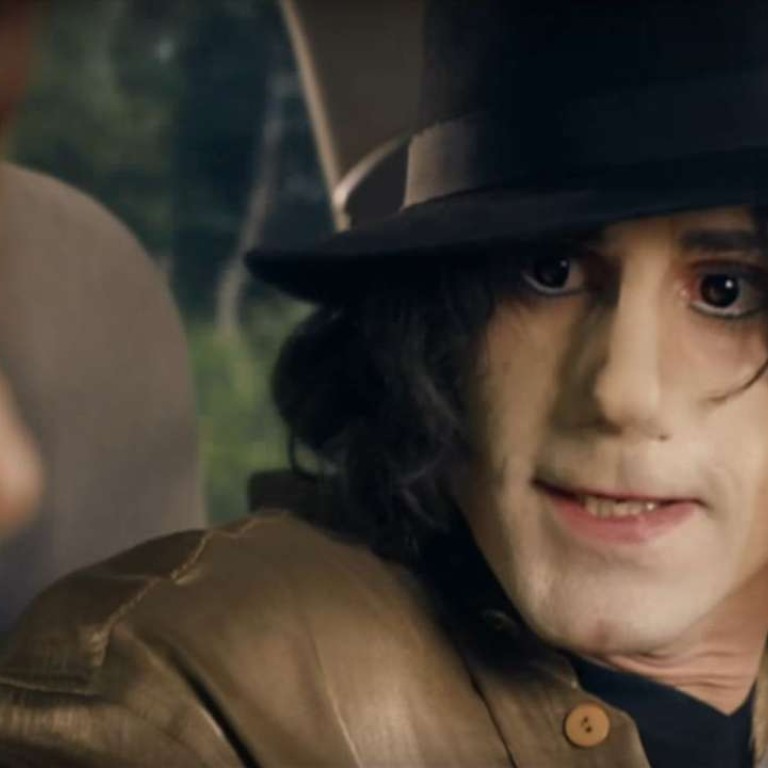 Michael Jackson's daughter Paris 'wants to vomit' seeing white actor Joseph Fiennes play 'King of Pop' in comic film
Trailer for film in which Joseph Fiennes stars as Michael Jackson in tongue-in-cheek re-imagining of a road trip across US triggers new round of social media outrage, including comments from singer's daughter and nephew Taj
Michael Jackson's daughter Paris says she is "incredibly offended" by a new comic film in which a white British actor, Joseph Fiennes, portrays the late "King of Pop".
Paris Jackson, 18, also called the tongue-in-cheek film vomit-inducing in a series of tweets following this week's release of a trailer from Britain's satellite TV channel Sky Arts.
The 30-minute Urban Myths series on Sky Arts explores real-life stories involving well-known figures, "using a generous dose of artistic licence", Sky Arts said.
The story about Jackson casts Fiennes in a re-imagined tale of a road trip across the United States that the Thriller singer is said to have taken in 2001 with movie stars Elizabeth Taylor and Marlon Brando.
Jackson, who had the medical condition vitiligo that lightened the colour of his skin, died in June 2009 at the age of 50 after an overdose of the sedative propofol.
The trailer unleashed a new round of outrage on social media about whitewashing, in which white actors are cast to portray characters of other ethnicities.
Asked to comment by Jackson fans on seeing Fiennes as her father, Paris Jackson tweeted on Wednesday that she was "incredibly offended by it, as i'm sure plenty of people are as well, and it honestly makes me want to vomit".
"It angers me to see how obviously intentional it was for them to be this insulting, not just towards my father, but my godmother liz as well," she said, referring to Jackson's close friend, the late Elizabeth Taylor.
One of Jackson's nephews, Taj Jackson, also objected. "Unfortunately this is what my family has to deal with. No word could express the blatant disrespect," Taj Jackson wrote on Twitter.
Sky Arts said last year when the project was announced that it "gives producers the creative freedom to cast roles as they wish, within the diversity framework which we have set".
Fiennes, who appeared in Shakespeare in Love and the TV series American Horror Story, could not be reached for comment. But the actor said last year that although he was surprised at being picked to play the singer, he meant no disrespect.
The Sky Arts TV film is expected to be released later this year.