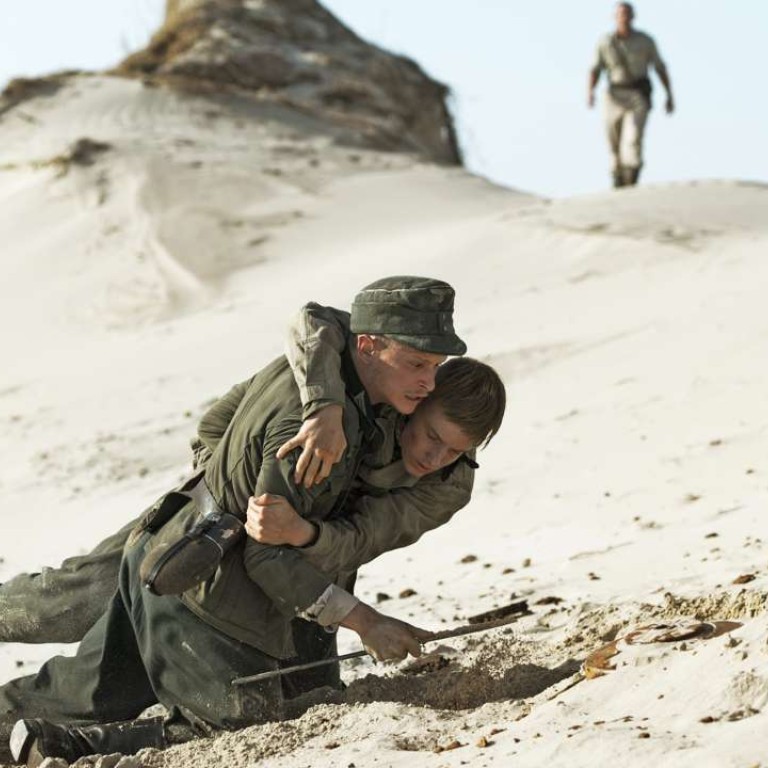 Review

|
Film review: Land of Mine – German prisoners defuse land mines in nerve-shredding second world war drama
The Hurt Locker meets Dead Poets Society in story of German captives sent to clear Danish beaches of landmines, many never to return, and the redemption of sadistic army officer in charge of them
4/5 stars
Combining the nerve-shredding tension of Oscar winner The Hurt Locker with Dead Poets Society's compassion for wilful adolescence, Land of Mine carefully sidesteps the clunky pun of its title to tell a powerful, moving story of young men sacrifiiced to war and its equally violent aftermath.
After the second world war, authorities in Denmark put thousands of captured German soldiers to work, locating and disabling the millions of deadly landmines that littered its west coast. Many of those subjected to this horrifying ordeal were little more than children, and writer-director Martin Zandvliet follows one such group, as they are banished to a desolate, seemingly never-ending beach many of them would never leave.
As the hidden explosives just beneath the sand snatch them away one by one, the boys are forced to endure malnourishment, torturous conditions and the unpredictable whims of Sergeant Carl Rasmussen. In an extraordinary performance by Roland Møller, the film charts Rasmussen's own post-war redemption, as he evolves from sadistic, racist jailor to become a protector, teacher, and perhaps even father figure to these doomed young souls.
In the current political climate, where the loathsome alt-right has birthed a new generation of empowered young fascists, the notion of sympathising with young Nazis may seem repellent.
But Land of Mine portrays these young men – who indeed were forced to give their lives for the Third Reich – as the young victims they were, and in doing so finds some glimmer of hope and optimism in their story.
Land of Mine opens on January 19
Want more articles like this? Follow SCMP Film on Facebook