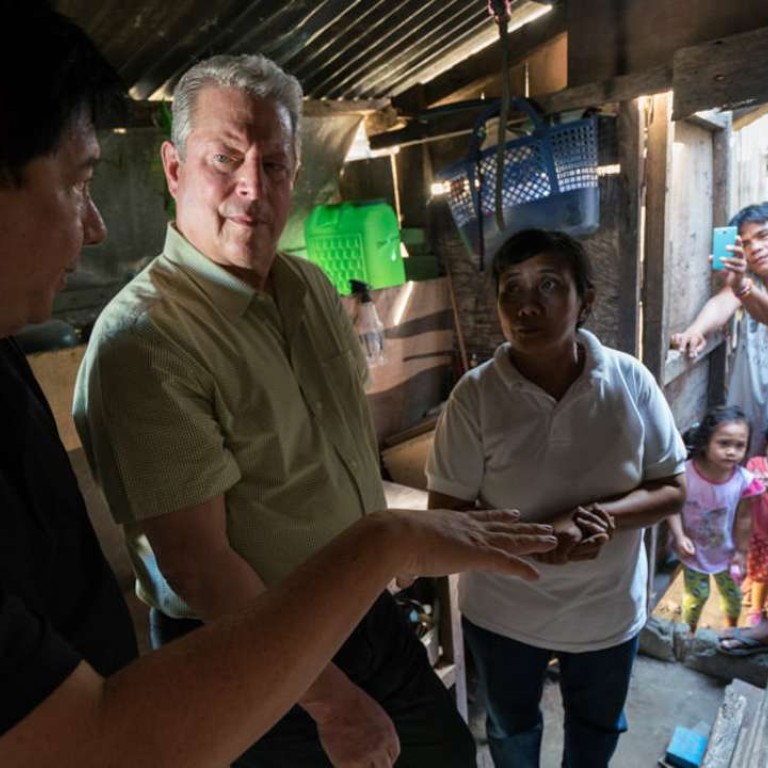 Sundance Film Festival to 'engage and provoke' with focus on climate
The festival, founded by Robert Redford to shine a light on independent filmmakers, will show 118 films and another 14 documentaries on climate
The Sundance Film Festival opens in Utah on Thursday, and promises to set the agenda for independent cinema and start the 2018 Oscars buzz a month before this year's statuettes are awarded.
The annual gathering, founded in 1985 by Robert Redford, turns the lens on 118 independent features, as Hollywood descends on the ski resort of Park City for the 33rd edition.
"From the passion and chaos of creativity, independent filmmakers make decisions to harness that energy, break new ground and tell their stories," says Redford.
"This year's festival reflects every step of that journey and shows how art can engage, provoke and connect people all over the world."
A counterweight to the dominance of major Hollywood studios, Sundance nurtures new talent and provides a showcase for filmmakers working outside the studio system.
In 2016, it drew 46,600 attendees, generating US$143.3 million for Utah and supporting 1,400 local jobs, according to organisers.
Highlights this year include the usual spread of drama, thriller, horror and comedy films and one truly undefinable work called
Manifesto
, in which Cate Blanchett plays 13 different characters reciting famous art manifestos.
David Lowery's
A Ghost Story
, starring recent Golden Globe winner Casey Affleck and double Oscar nominee Rooney Mara, should turn heads, while John Turturro and Edie Falco are also sure to be draws in comedy
Landline
.
Sundance also features documentaries and, for the first time, is shining a light on a specific theme – climate change – with 14 films and virtual reality projects in its "The New Climate" slate.
Among the films attracting pre-festival attention is An Inconvenient Sequel, a follow-up to vice-president Al Gore's watershed environmental documentary An Inconvenient Truth (2006).
Directed by Bonni Cohen and Jon Shenk, the film follows Gore as he continues his campaign to build a more sustainable future for the planet.
Redford has always insisted the festival stays free of politics, but that has proved unavoidable with the festival opening the day before climate denier Donald Trump enters the White House.
Trumped: Inside the Greatest Political Upset of All Time, offers a behind-the-scenes look at the Republican president-elect's shock victory against Hillary Clinton.
Elsewhere there are documentaries on the unsolved death of six-year-old American beauty queen JonBenet Ramsey, the death of online tabloid Gawker and the crisis in Syria.
Sundance received 13,782 submissions, including 4,068 feature-length films – more than half from overseas – and 8,985 shorts.
In past years, films that have premiered at the festival – there are more than 100 this year – have earned rave reviews, and many directors, including Quentin Tarantino and Steven Soderbergh, built their reputations there.
Recent films that have gone on to prove huge critical hits include Beasts of the Southern Wild, Swiss Army Man , The Diary of A Teenage Girl and Whiplash.
Last year, the crop of films shown at the festival included
Manchester by the Sea
, the film which
earned Affleck his Globe
and which is expected to pick up several Oscar nominations.
"The films in this year's festival show the human sides of issues, people and places we don't often see," said festival director John Cooper.
"Independent filmmakers, with their fearless, bold perspectives, are challenging us to witness our world's whole story. These artists, armed with their films, will lead us into the future."