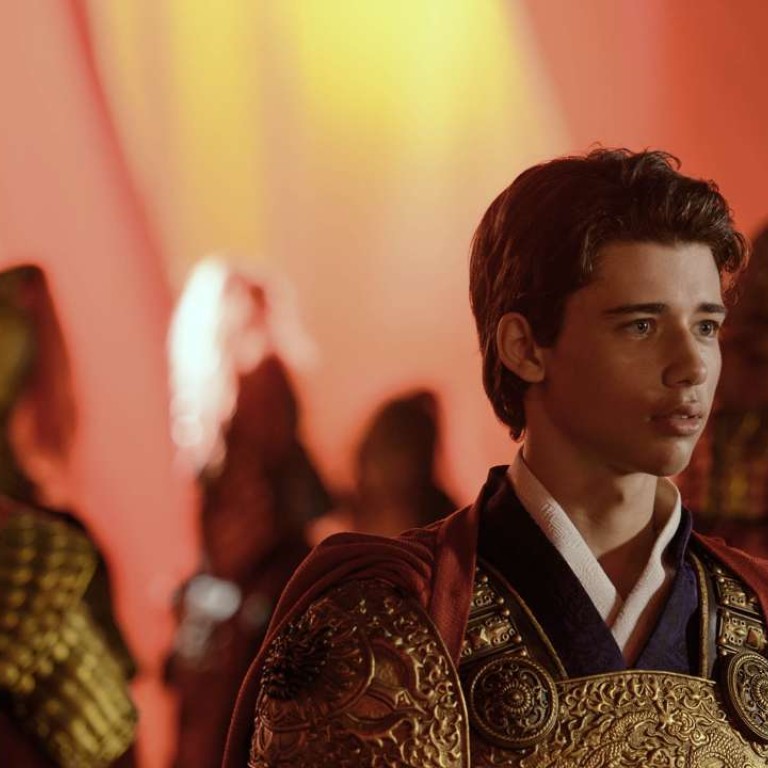 Review
Film review: The Warrior's Gate – Luc Besson's energetic fantasy plays squarely into white saviour narrative
Besson wrote and produced this relic from a time when Asian stereotypes passed by almost unchecked, although its boundless energy almost salvages it – almost
2/5 stars
An American teenager must use his online gaming skills to protect a beautiful Chinese princess in this outdated yet inoffensive fantasy adventure written and produced by Luc Besson, responsible for numerous low-budget action movies with Asian elements, including The Transporter, Danny the Dog and Lucy .
Essentially a rehash of '80s favourite The Last Starfighter with a martial arts spin, director Matthias Hoene's The Warrior's Gate plays like a relic from a bygone era, when broad Asian stereotypes were commonplace and went largely unchecked.
A Chinese warrior, Zhao (Mark Chao Yu-ting of Young Detective Dee ), emerges from an antique urn in the bedroom of high-schooler Jack (Uriah Shelton), believing the boy to actually be his online gaming persona, The Black Knight. Jack is tasked with guarding Su Lin (Ni Ni), a princess being hunted by a marauding army of barbarians. When she is captured, Jack must follow her back to ancient China with Zhao, where they encounter all manner of magical and mystical adversaries.
Despite being a decade older than Shelton, Ni makes her spoilt yet adept heroine effortlessly likeable, while Dave Bautista is legitimately great as the barbarian king. Hong Kong's Francis Ng Chun-yu fares less well, however, as much of his comedic wizard sidekick part seems to have been excised.
Playing squarely into the "white saviour" narrative, everyone speaks perfect English around Jack, who masters kung fu literally overnight and – massive spoiler alert! – even gets the girl, despite Chao's age-appropriate hunk waiting in the wings. But the film's boundless energy and blissful ignorance of its own cultural insensitivity go a long way to making it almost forgivable. Almost.
The Warrior's Gate opens on January 19
Want more articles like this? Follow SCMP Film on Facebook