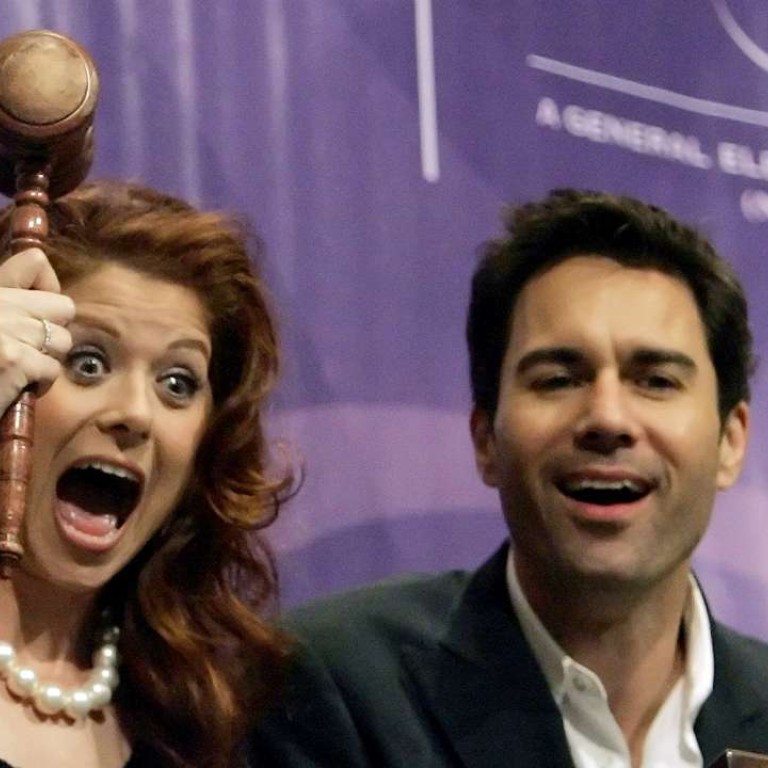 Landmark comedy series 'Will & Grace' returning to TV in US
Series fostered acceptance of gay people in the United States
Television comedy "Will & Grace," the show that brought gay men and women into mainstream pop culture, is returning to US television with 10 new episodes, broadcaster NBC said on Wednesday.
Emmy-winning stars Eric McCormack, Debra Messing, Sean Hayes and Megan Mullally all will reprise their roles for the limited run that will air later in the fall of 2017 or early 2018.
"This groundbreaking series for everything from gay rights to social and political commentary - all disguised as a high-speed train of witty pop culture - is coming back where it belongs," Robert Greenblatt, chairman of NBC Entertainment, said in a statement.
Max Mutchnick, who created the show in 1998 with David Kohan, said the duo were "thrilled about the opportunity to write what Will, Grace, Jack and Karen are thinking about in 2017."
The comedy series, about a gay lawyer living in New York with his straight best female friend, was one of the most popular shows on US television during its eight-year run.
It was credited with fostering acceptance of gay people long before the US Supreme Court made gay marriage a right nationwide in 2015.
Vice President Joe Biden said in 2012 that he thought the show "probably did more to educate the American public than almost anything anybody has ever done so far."
NBC said the idea for reviving the show came after a cast reunion last fall where all four actors were enthusiastic about the prospect.