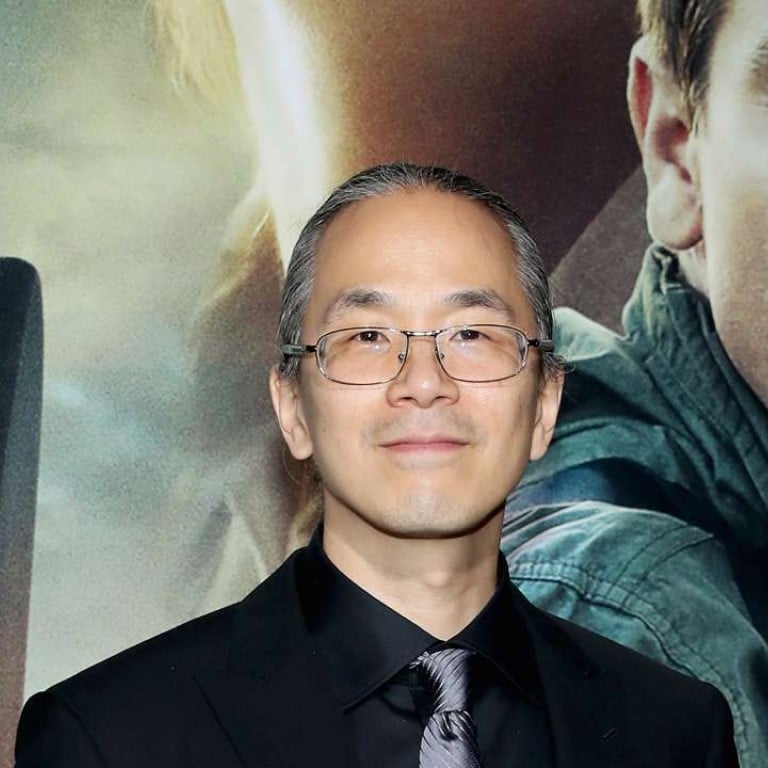 Why Hollywood's wholesome American heroes need Chinese help to save the world these days
Arrival is the latest Hollywood production to feature a Chinese story line – an unusually positive one, but of a piece with filmmakers' narratives about global co-operation. Studio bosses, meanwhile, have eyes on China's box office
Landing in China this week is Arrival, a science-fiction blockbuster in which earthlings contemplate total annihilation in what seems to be an alien invasion. Given that Chinese audiences have been lapping up imported visual-effects-laden entertainment with unabashed glee in recent years, the film is well placed to gain major box-office traction across the country.
Financial considerations aside, Arrival is significant in that the film, directed by Denis Villeneuve, portrays China in a radically different way to most other Hollywood movies that feature the country. Somehow, it manages to bolster China's geopolitical clout and humanise its political leaders in one go.
As the film's protagonists consider ways to ease the human-alien stand-off, China is seen as the aggressive, rogue "Big Domino": what it does, others – countries from Russia to Sudan – follow.
Just as the extraterrestrials reveal themselves to be much more benevolent than their appearance suggests, however, the Chinese leader – one General Shang, who is the "chairman of the People's Liberation Army" – is much less stoic than the stony-faced talking head appearing on the US team's satellite feeds.
Played by the Hong Kong-born actor Tzi Ma – better known for his role as the conciliatory Chinese president in the TV series Veep – Shang turns out to be a gentle man who speaks impeccable English. What's more, he's a sentimentalist too, a personality trait the female lead character takes advantage of to transform Shang – and China – from aggressor to saviour.
Villeneuve's film is just one of a recent line of Hollywood sci-fi spectacles in which wholesome American heroes save themselves, or the world, with a little help from their Chinese friends.
A distant precursor is Roland Emmerich's 2012, in which Washington enlists Beijing's help in building arks as tsunamis submerge an already decimated world. In 2013 – the year, that is – Sandra Bullock's stranded astronaut returns to Earth on a Shenzhou spacecraft in Alfonso Cuaron's Gravity. Two years later, Ridley Scott's The Martian had the China National Space Administration – led by a chief scientist played by Hong Kong actor Eddy Ko – reach out to Nasa to offer a rocket to bring Matt Damon's character home.
The makers of these films have all said their Chinese element serves as a moral about the necessity of international collaboration for human survival. For Arrival, writer Eric Heisserer said he filtered geopolitics into his screenplay – elements absent from the source material, Ted Chiang's short story Story of My Life – because he wants to convey "a message of understanding and communication".
Studio executives, however, might see all this within a bigger and more pragmatic framework: as Villeneuve himself recently told the South China Morning Post: "China is a massive market so I think someone would double-check to see if what I was saying would be Chinese-friendly or not."
As for that market, the numbers don't lie. According to the Box Office Mojo portal, Gravity raked in US$70.7 million in China, against its takings of US$723.2 million around the world. Chinese audiences bought US$95 million worth of tickets to see The Martian, a whopping 15 per cent of its global gross. And then there's Independence Day: Resurgence, in which the Chinese air force joins its US counterparts in fighting off – what else? – space invaders. Despite uproar online about Hong Kong actor Angelababy's truncated turn as a fighter pilot, the film still took US$75.3 million in its Chinese run – nearly one-fifth of its total earnings.
The number crunchers are paying a lot of attention to how their productions reimagine China, though the mere appearances of Chinese A-listers may not necessarily work, as shown by the less-than-stellar performance of Rogue One: A Star Wars Story, despite the film featuring Donnie Yen and another Chinese actor, Jiang Wen.
For an example of how China is represented on screen – for the sake of both cultural diversity and box office takings – look no further than Singaporean actor Ng Chin Han's Hollywood trajectory.
He has played a corrupted Hong Kong crook (in The Dark Knight), a Tibetan shepherd (2012), a conscientious health official fighting an epidemic (Contagion), a member of the World Security Council (Captain America: Winter Soldier) and, in Independence Day: Resurgence, a Chinese military commander.
Donald Trump may have arrived brandishing his China-rattling sabres, but Hollywood is marching to a different beat for both moral and pragmatic reasons.