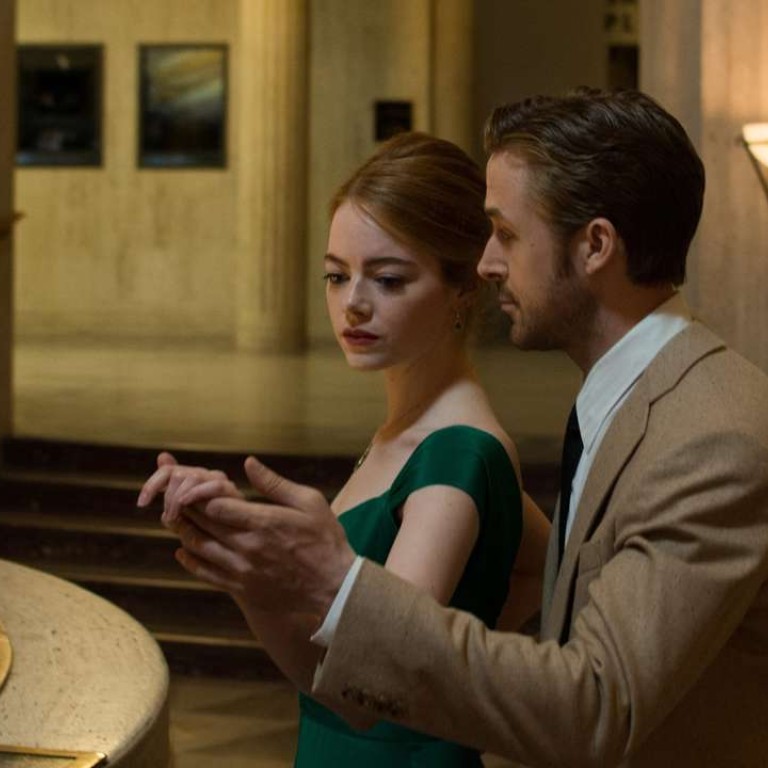 Review
Film review: La La Land – Emma Stone, Ryan Gosling in exuberant tribute to music and the Hollywood dream
A pastiche of old Hollywood and French musicals, writer-director Damien Chazelle's ode to jazz is cinematic magic and a triumph on every level
4.5/5 stars
La La Land is Whiplash writer-director Damien Chazelle's joyous, exuberant tribute to everything he loves: Hollywood, Los Angeles and, of course, jazz.
From the opening singing and dancing number set on a gridlocked Los Angeles highway that's shot in one take; to the surreal purple pre-dawn Southern California skies that serve as the backdrop of a crucial scene; to the wonderfully catchy original jazz ballads, this is a complete triumph on every level.
What begins as a romance between Mia (Emma Stone) and Sebastian (Ryan Gosling) – she's an aspiring actress working as a barista at a Hollywood studio lot; he's a snobby jazz pianist annoyed with having to play pop tunes for a living – evolves by the third act into a bittersweet story that examines the themes of love versus ambition; chasing dreams versus being pragmatic; and the cost of careerism.
But of course, before the dilemmas hit, we get plenty of great scenes of Mia and Seb, dancing and singing through different parts of LA.
Stone is tremendous here, both in that "boy, she can really act!" way and also because her physical traits are perfect for a film that's essentially a pastiche of old Hollywood and two celebrated French musicals from the 1960s. Her bright red hair, huge doe eyes and pale skin look ethereal against some of the film's lush backdrops.
Gosling, who got his showbiz start as a child musician on the Mickey Mouse Club, has the required dramatic chops to play a man torn between many directions and, though he's not a professional-level dancer or pianist, the audience certainly couldn't tell.
La La Land isn't exactly original: Chazelle draws heavily from Jacques Demy and his 1964 musical The Umbrellas of Cherbourg; and the repeated scenes of Sebastian telling everyone he's out to save jazz – an art form invented by African-Americans – veer dangerously close to the Hollywood "white saviour" trope.
But these can be forgiven, because La La Land is cinematic magic in its purest form.
La La Land opens on January 26
Want more articles like this? Follow SCMP Film on Facebook