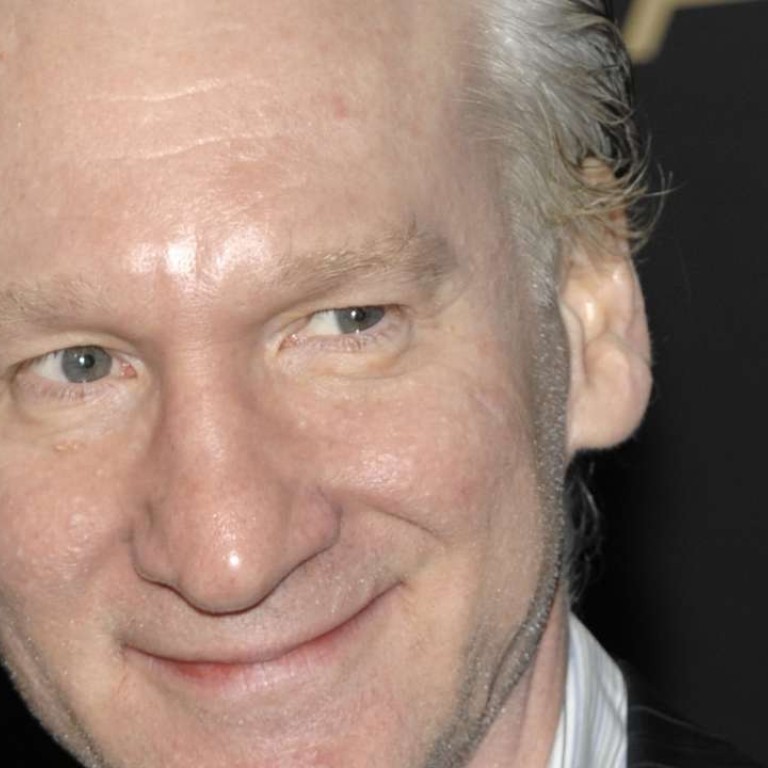 Late night US comics wonder about being funny under Trump
As with so many American institutions, comedy has entered a different realm given Donald Trump's presidency.
Top comedians are processing the possibilities of a new president who provides a daily stream of potential material. Liberal comics, such as Bill Maher, are feeling disappointment, too.
Maher, a fierce Trump critic, says he was ready to get back to HBO's Real Time With Bill Maher, which returned after a two-month break on inauguration night, as both a citizen and a comedian.
"I was in a very dark place, I'll admit, right after the election. I really thought maybe this country is not for me anymore. I thought, 'I've had a good run. Vancouver is looking awfully nice,' " he says. "But I started to get all the emails" — from fans who wanted to hear his biting take on the new president. "And it's nice to feel needed."
Maher, who was sued by Trump in 2013 after offering to donate $5 million to charity if the businessman could prove he wasn't the child of an orangutan (the suit was withdrawn), is concerned about the new president's hostility toward critics, but "I can't be me and do my job and satisfy my audience without speaking openly and freely. … But we don't know what this man is capable of, because he seems to only live for vengeance and adulation," he says.
Samantha Bee, another hard-charging Trump critic in a late-night comedy field that includes some less political hosts but generally leans left, says Trump's surprise victory altered the focus of TBS' Full Frontal With Samantha Bee, which was planning to do more stories that weren't related to the election after what she thought would be a Hillary Clinton win.
Bee rejects the idea that comedians automatically love having a president who provides more joke material. "There's my job, and there's Citizen Sam Bee, who cares deeply about the future of this nation. I am an American citizen. I love this place."
She also wants to connect with viewers who don't agree with her. "I personally get satisfaction talking to people who imagine us pitted against each other and (finding) unexpected community. I'm not being Pollyanna here, but going forward that's where we need to go."
Keegan-Michael Key, who performed as Luther, the presidential "anger translator" with President Barack Obama at a White House Correspondents' Dinner, says Trump would have a different kind of interpreter.
"He certainly doesn't need an anger translator. … He has Twitter for that," Key says. "It would probably be Captain Reticent."
Trump spawns conflicting feelings as far as comedic potential.
"It definitely makes the show easier to do, because you're looking in general for subjects that people already know about," says Jimmy Kimmel, host of ABC's Jimmy Kimmel Live. "When you have to explain a story before you make a joke about it, it slows you down. There's very little detail to explain when it comes to Donald Trump, so that definitely makes it easier to write material."
However, it can be difficult for comedians to top Trump himself, says Kimmel, who expects some Trump commentary during acceptance speeches at the Oscars in February, which he'll host.
"He seems to be parodying himself, for the most part. There are things that are happening that seem like they were written for a high-concept film of some kind," says Kimmel, who compares the current comedic climate to that of the Bill Clinton-Monica Lewinsky scandal of the 1990s.
Trump critic Judd Apatow, executive producer of HBO's Girls and Crashing, says he thought the incisive work of such comedians as Maher, Bee, John Oliver and Seth Meyers "would have woken people up … but I'm not sure it did." He wonders if they were preaching to the converted, but he wants them to continue to expose what he sees as hypocrisy in public life.
"But I don't know if it's the linchpin thing that will alter anything, and it may just be about us getting a laugh at the end of a very stressful day of new information," he says. "Everything is now weirder than the movie Network."