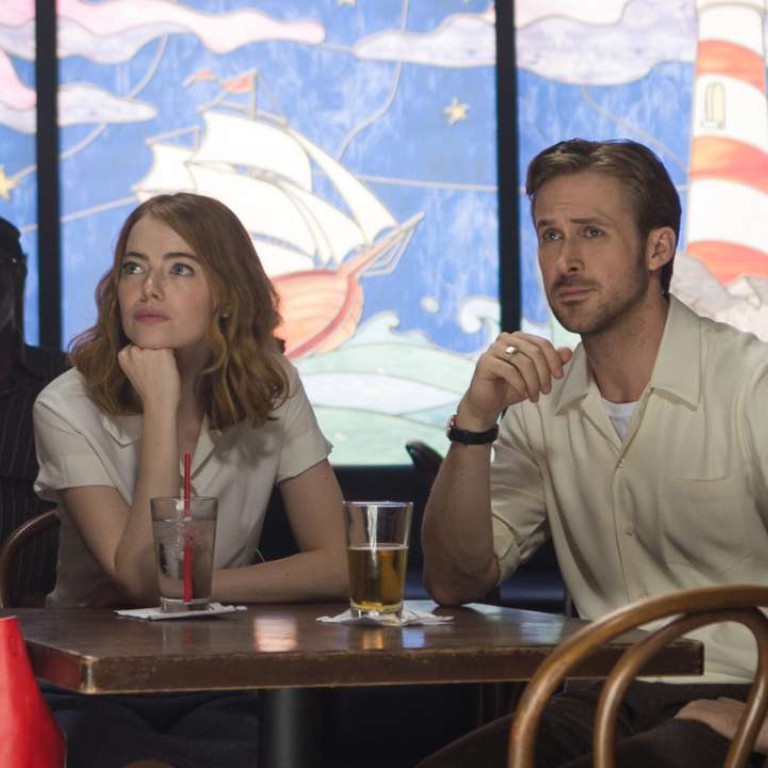 Your guide to the La La Land backlash: eight things people hate
First it was lauded by critics. Then it took seven Golden Globes. Now, public opinion seems to be swinging the other way, and here are the reasons why
When Ryan Gosling and Emma Stone's La La Land won nearly universal praise from critics late last year as a delightful vestige of classic Hollywood musicals, you could practically feel the countdown start – when would the backlash begin?
It's hard to pinpoint when the narrative changed from "Oh, you must see
La La Land
" to "Well,
La La Land
wasn't that great." But it seems that as more people see the film – as it has expanded from five cinemas in the US on December 9 to its widest release of 1,865 – public opinion is tilting toward the latter. Not that it really matters, the film, which won seven Golden Globes,
landed 14 Oscar nominations
on Tuesday, tying
Titanic
and
All About Eve
for the most nominations in history.
The mixed reactions to La La Land may have hit a peak last weekend, when Saturday Night Live aired a skit about a man (host Aziz Ansari) taken into police custody because he thought the film was decent ... but also boring. "La La Land is a perfect film!" roars one cop, played by Cecily Strong. "Ryan Gosling didn't learn piano from scratch so some little p**** could come and nitpick!"
Similar to the show's "Beygency" sketch, where a guy is hunted down because he thinks Beyoncé is pretty good instead of extraordinary, the effusiveness over La La Land – and whether it's deserved – is now a punchline. Here's a guide to the backlash, including the major issues people have with the film.
The film is a little dull
"I just thought there were too many montages in the middle," Ansari's character says on SNL, also admitting that he fell asleep. The cop is not pleased. "That's how you show the passage of time, you dumb mother----!" she yells.
He's not totally wrong. The film, which chronicles the love story of Sebastian (a jazz musician) and Mia (an aspiring actress), does slow down as the characters embark on their respective careers. As the Observer puts it, "The film sags badly in the middle, like a worn-out mattress that needs new springs. Months of separation ... has a wearing effect on the film's trajectory while you patiently wait, hoping something will move the plot along."
Gosling and Stone aren't exceptional singers or dancers
Sure, they're both incredibly talented actors – but when it comes to the all-important singing and dancing, they're nothing like the Hollywood stars of musicals to which La La Land is being compared. "Director Damien Chazelle cited Singin' in the Rain as inspiration for the 2016 darling," Refinery29 wrote. "But Emma Stone is no Debbie Reynolds."
Then, some critics say it doesn't really matter: "Neither is a particularly gifted singer or dancer," The Washington Post's Ann Hornaday wrote in her review. "But that hardly matters in a film that sweeps them up as if carried by a swirling force of nature: They have the unforced grace of natural performers, lending an offhand rakishness to every step they take."
The jazz issue
Gosling's character, Sebastian, dreams of saving his beloved genre, which he feels is crumbling. Music writers have some serious issues with how jazz is presented in the film, from Vulture's "La La Land is clueless about what is actually happening in jazz" to Slate's "La La Land may be a great film about dreams, but about jazz, it's a muddle of clichés".
The "white saviour" aspect
Sebastian has been criticised for his "whitesplaining" of jazz, a genre that started in the black community. "If you're gonna make a film about an artist staying true to the roots of jazz against the odds and against modern reinventions of the genre (from white musicians like, say, Mayer Hawthorne), you'd think that artist would be black," MTV News wrote.
The SNL skit also brings this up, and the cops respond by scoffing that John Legend (who plays Sebastian's musician friend) and a couple on a bridge during that one scene are black, so case closed.
5. The film's own award season narrative
Spin compares La La Land to Taylor Swift – it presents itself as an underdog, when really, it's more powerful than almost anyone else. The La La Land narrative has revolved around the idea that no one wanted to make the film because it was a musical, and an unknown quantity, which is quite risky in Hollywood.
However, many pointed out that musicals are actually a popular concept lately, on both TV and film. "The way in which it's woven its Oscar narrative at least gives us an opportunity to examine the privileges of promoting a film like La La Land, particularly feigning bumbling ingenuity in hopes of – whoops! – tripping adorably into Oscar glory," Spin adds.
Stone's character
The film delves more deeply into Sebastian's career aspirations and delivers a much more nuanced portrait of his journey than of Mia's. The New Yorker said director Chazelle "turns Mia into an absolute cipher, giving her nothing whatsoever to talk about ... Chazelle is interested in Mia not as a character or as a person but as an ornament, a symbol of a kind of dream and a kind of success, and he puts her into his film empty, leaving her to be filled solely by the personality and the talent of Stone herself."
Gosling's character
Some find him and his jazz obsession insufferable; The Guardian deems Sebastian "every bad date you ever had," adding he's "a jazz snob, the kind whose response to a woman saying she 'hates jazz' is to tell her she's wrong and take her to a jazz club on every date thereafter. He is also, as a side note, often an actual jerk."
People loving the film (or hating it) for the wrong reasons
So do people actually hate La La Land, or has it just committed the dreadful sin of becoming "too popular", particularly in the wake of its Golden Globes sweep? "It's less to do with simple snobbery than the logic of the internet: any film or book or album getting near-universal praise becomes a magnet for a fresh 'take' from online commentators or smart 'rethinking' by serious critics and scholars," Salon theorises.
Or is the positive response a reflection of 2016, a year that felt like a fever dream, and people are frantically trying to escape reality? "The embrace of La La Land by critics and award-giving bodies alike speaks more to a kind of desperation for a film like La La Land than La La Land's own efficacy," Spin writes, adding: "Viewed in less apocalyptic times, I suspect its escapist qualities would fade."