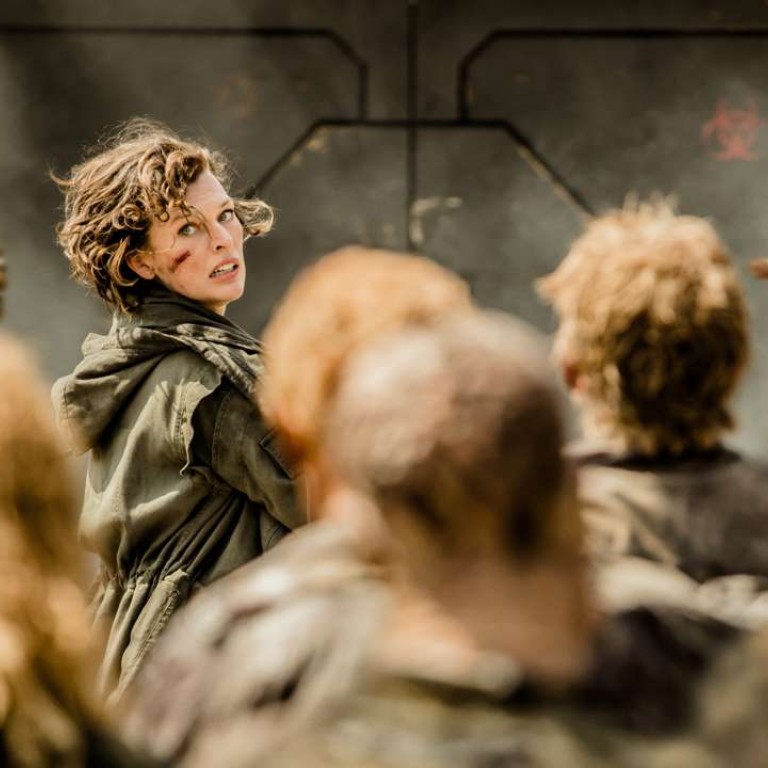 Review
Film review – Resident Evil: The Final Chapter will satisfy loyal fans but few others
Sixth film in franchise starring Milla Jovovich unspools rather like a video game, but frenzied editing renders much of the narrative incomprehensible
2.5/5 stars
Model-actress Milla Jovovich reprises her signature role for a sixth and supposedly final time in Resident Evil: The Final Chapter, once again battling the nefarious Umbrella Corporation amidst a global zombie apocalypse.
As writer of the five previous Resident Evil films and director of three of them, Paul W. S. Anderson, Jovovich's husband, has steered the franchise to global box office takings of US$1 billion – an unlikely feat not only because video game adaptations seldom transition successfully to the big screen, but also because much of Anderson's other work (Alien vs. Predator, The Three Musketeers, Pompeii) has been almost universally derided.
Following a lengthy prologue that helpfully recaps the previous five instalments, Alice (Jovovich) learns of an antivirus, capable of neutralising the T-virus that has wiped out most of humanity. With 48 hours to find and release the vaccine, she must return to the Hive in Racoon City, where her story began in 2002's Resident Evil , facing off against numerous familiar faces along the way.
Structured much like a video game, the film sees Alice overcome numerous challenges, from rabid zombies to mutant dog monsters, after which she is rewarded with expository information to further the plot. Sadly, Doobie White's frenzied editing renders much of the action incomprehensible, lessening the film's ability to build tension or excitement along the way.
Some of the series' biggest influences have included James Cameron's Aliens and the postapocalyptic aesthetic of George Miller's Mad Max saga. This time Anderson's tale of biblical plagues, cloning and a scheming New World Order also borrows liberally from sci-fi classics RoboCop, Blade Runner, and The Terminator , as well as Guy Ritchie's Sherlock Holmes, without replicating their smarts or style.
If this really is to be The Final Chapter, loyal fans should find the conclusion of the Resident Evil series satisfactory, but audiences yet to be won over won't find anything new to sway them now.
Resident Evil: The Final Chapter opens on January 26
Want more articles like this? Follow SCMP Film on Facebook