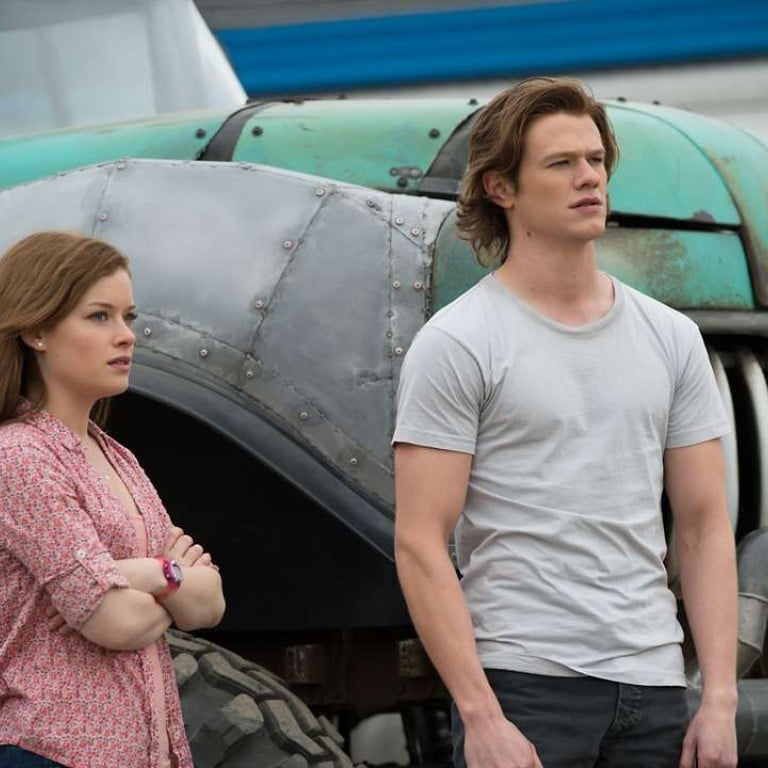 Review

|
Film review: Monster Trucks – one man, one truck, one monster
Action film about a truck powered by a monster that is being hunted by a ruthless power company feels like a dodgy '80s Spielberg tribute
2/5 stars
And the award for the most literal title of the year goes to: Monster Trucks, which is, amazingly, a film about trucks that are powered by monsters. Somewhere at Paramount Animation, some bright spark must have noticed that boys like trucks and monsters.
That the studio ended up delaying the film's release for three years probably shows that they're aware they had a bit of a dud on their hands. But the end product, which is directed by Chris Wedge (Ice Age) and aimed at older children, isn't as bad as it sounds.
Tripp (Lucas Till) likes to build cars out of junk, and is understandably surprised when a giant octopus-like creature turns up in his junkyard. The two bond quickly, with the powerful creature happy to slide under his truck and power it along. It turns out that the petrol-guzzling "Creech" was displaced by an evil energy company which dearly wants it destroyed. Can Tripp save the beast from destruction?
Although it's marketed as an action film, Monster Trucks aims to be more of a Spielbergian fantasy than a destruction derby. There's even a direct reference to that five-note melody from Close Encounters of the Third Kind, although it's a highly miniaturised version.
Monster Trucks plays like a film from the 1980s, and the cast's clothes also look like they date from an earlier time. Kids will probably find it too placid compared to the psychedelic glories of recent films like Moana , although it's neatly made, and the special effects are fine.
Monster Trucks opens on February 2
Want more articles like this? Follow SCMP Film on Facebook