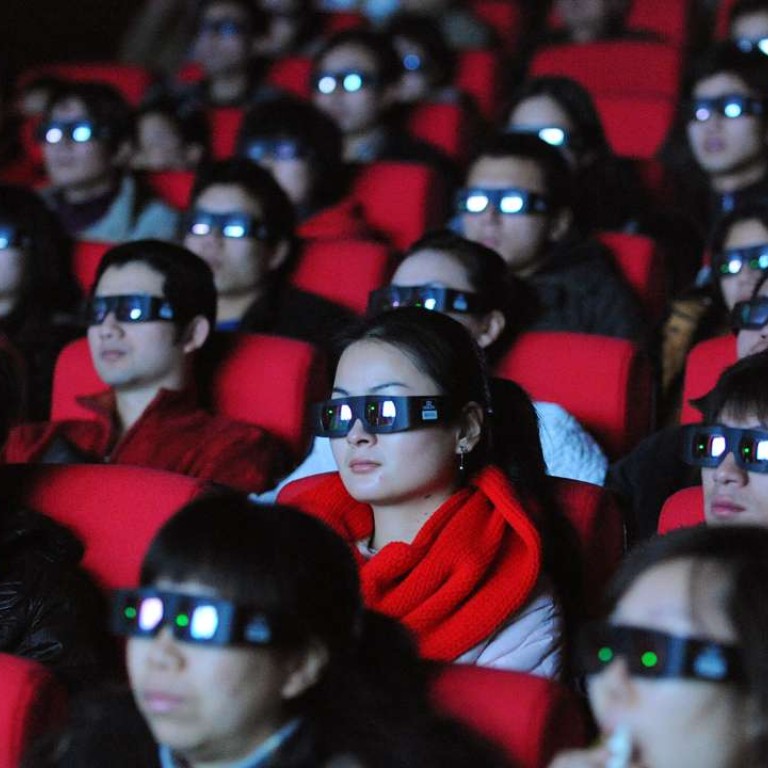 Why China's Lunar New Year movie market is a tale of two cities
Ironically for the Year of the Rooster, two Monkey King-themed films will fight it out for top spot in the holiday movie market, and Stephen Chow's big-budget Journey to the West 2 may not be the shoo-in many imagine
The posters on the walls of Chinese cinemas this week could easily lead the uninitiated to think we're celebrating the beginning – rather than the end – of the Year of the Monkey. Of the seven movies premiering on Saturday, the first day of the Year of the Rooster, the two most prominent titles are both adaptations of the legend of the Monkey King and his friends.
In one corner, there's Stephen Chow Sing-chi's sequel to his record-breaking 2013 film Journey to the West: Conquering the Demons. Directed by Tsui Hark and starring heartthrobs Kris Wu Yifan and Lin Gengxin, Journey to the West 2: The Demons Strike Back – produced and written by Chow and made on a mammoth budget of 440 million yuan (HK$496 million) – is expected to repeat the success of The Mermaid , the Hong Kong actor-director's Lunar New Year blockbuster from last year.
In the other corner is Buddies in India. A comical contemporary road movie revolving around a Chinese quartet's search for a precious document hidden somewhere in India, the film is the directorial debut of actor Wang Baoqiang. Apart from Wang himself – who plays a version of Sun Wukong, the Monkey King, in the film – Buddies feature a cast mostly known for their television work. Its production budget is reportedly on a par with Chow and Tsui's marketing budget for Journey to the West 2 (a whopping 140 million yuan).
It may seem Journey has won the ratings war before it has begun. Common sense might dictate that audiences are most often swayed by special effects and brand recognition, two things Journey has plenty of; but Buddies in India could end up being a good example of how Chinese filmmakers work to leverage their earthy productions for bigger gains, even in the face of Goliath-like competition.
The key is to recognise that Beijing, Shanghai and Shenzhen are not representative of China as a whole, and that there are opportunities aplenty for those who target audiences in cities away from the country's cosmopolitan centre.
Unlike Journey and most of the other Lunar New Year releases this year – among them Jackie Chan's action-comedy Kung Fu Yoga and novelist-turned-filmmaker Han Han's male-bonding relationship drama Duckweed – Buddies is geared more towards small and medium-sized cities than to audiences in Beijing, Shanghai and Shenzhen. According to the Chinese industry research portal Entgroup, Buddies has more confirmed screenings on Saturday in third-, fourth- and fifth-tier cities than in first-tier cities Beijing, Shanghai, Guangzhou and Shenzhen.
Wang, for one, knows very well how this works: Lost in Thailand, the buddy movie that propelled him to A-list status in 2012, broke China's box-office records largely thanks to young film-goers seeking some accessible, undemanding entertainment in less developed (and therefore less sophisticated) parts of the country. So Buddies offers more of the same, with a similarly simplistic narrative and a string of rough-hewn characters – a mix that resonates with audiences still daring to dream of exotic foreign adventures that strengthen family bonds and have a happily-ever-after ending.
A more recent example of this is the success of small-budget romantic comedy Some Like It Hot. Boasting a very young cast with minimal name recognition, the film (which is completely unrelated to the Billy Wilder-Marilyn Monroe classic) has relied heavily on support from outside the big cities to sustaining its surprisingly long run in Chinese cinemas. Nearly a month after its release on December 30, Some Like It Hot is still holding its own in the face of competition from Hollywood blockbusters like Passengers and Arrival .
Incredibly, more tickets were sold for Some Like It Hot on Monday and Tuesday this week than for Arrival (which only opened in China on January 20). It is telling that nearly 90 per cent of the daily grosses for Some Like It Hot in the past week came from cinemas outside of first-tier cities; for Passengers and Arrival, cinemas in first-tier cities accounted for more than 20 per cent of takings.
Some Like It Hot is not the first film to exploit such differences in development, demography and consumption patterns within China. Guo Jingming's adaptations of his own Tiny Times novels, which revolve around the melodramatic travails of impossibly beautiful people living in an impossibly gaudy Shanghai, were lambasted by critics for offering a contrived celebration of material excess. But that's exactly what worked for young audiences in the hinterlands, feeding them dreams about lives radically different to their mundane existence in their provincial hometowns.
This chasm remains today, which is good news for entrepreneurs seeking fame and fortune, perhaps, but a stark reminder of the uneven social development often overlooked amid the growing prosperity of even the most far-flung townships in China.