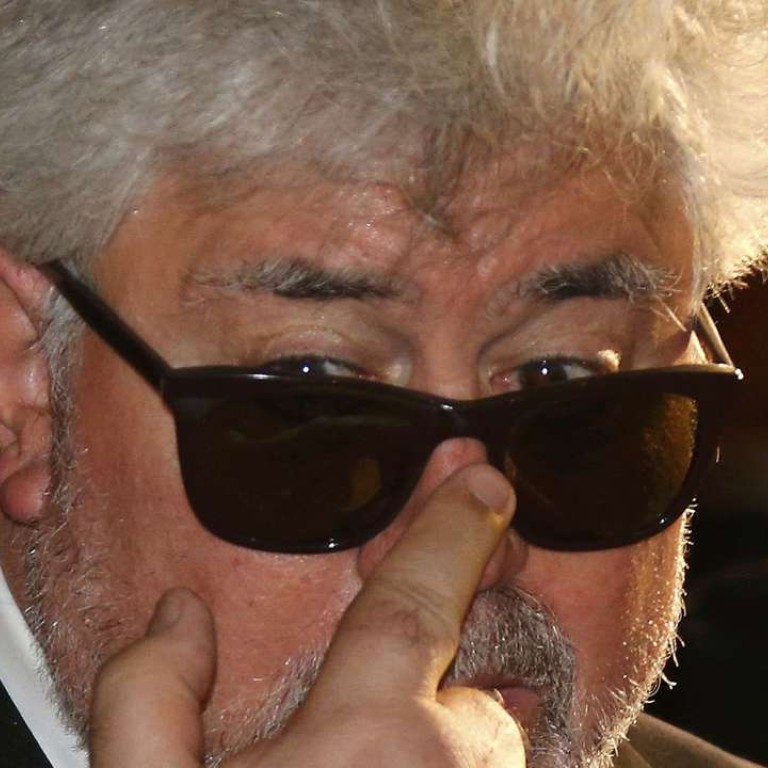 Spanish director Pedro Almodovar to head Cannes film festival jury
Almodovar, who helped launch Antonio Banderas and Penelope Cruz, is the first Spaniard to lead the jury at the prestigious international film festival
Pedro Almodovar, Spain's most celebrated living director, will lead the jury at this year's Cannes film festival, say its organisers.
The flamboyant auteur, who made his name with a string of colourful and melodramatic black comedies including Women on the Verge of a Nervous Breakdown and Tie Me Up! Tie Me Down! says, "I am grateful, honoured and a bit overwhelmed."
He is the first Spaniard to preside over the world's top film event in its 70-year history.
"I can only tell that I'll devote myself, body and soul, to this task, that it is both a privilege and a pleasure," the 67-year-old director adds.
Although Almodovar won the best foreign film Oscar for his powerful 1999 drama
All About My Mother
, which also won him best director at Cannes, he has never taken its top prize, the Palme d'Or.
The man who would become known as the "Tennessee Williams of La Mancha", first began to make his mark during the "Movida", the hedonistic Madrid-led cultural revival that followed the end of the Franco dictatorship in 1975.
Women on the Verge of a Nervous Breakdown (1988) brought him a cult international following, and his films are often marked by the strength and warmth of his leading women, played by Carmen Maura, Victoria Abril, Rossy de Palma and Marisa Paredes.
As his films grew more ambitious and serious, Almodovar helped launch the Hollywood careers of actors Antonio Banderas, Penelope Cruz and Javier Bardem.
Cannes film festival director Thierry Fremaux says his "twenty films form an incandescent work, a legacy of his punk, protest-filled youth, driven by an insatiable passion for female figures and the history of film itself."
Born to a farming family in a small, dusty town south of Madrid, where his mother wrote letters for her illiterate neighbours, Almodovar was sent to a Catholic seminary at eight in the hope that he might become a priest.
But the exuberant rebel later ran off to Madrid and joined a parody glam rock duo, and began dabbling in filmmaking while he working as a telephone company clerk.
Fremaux says, "with his dazzling and iconoclastic 35-year filmography, this virtuoso storyteller has forged a strong bond with filmgoers the world over."
Although he is "ever surprising", he says Almodovar never "loses sight of his pet themes: passion, friendship, destiny, guilt and buried secrets."
English-speaking directors have presided over the Cannes jury in eight of the past 10 years.
The 70th Cannes film festival will run from May 17 to 28.
The rest of the jury and the films that will make up its official selection will be announced in mid-April.