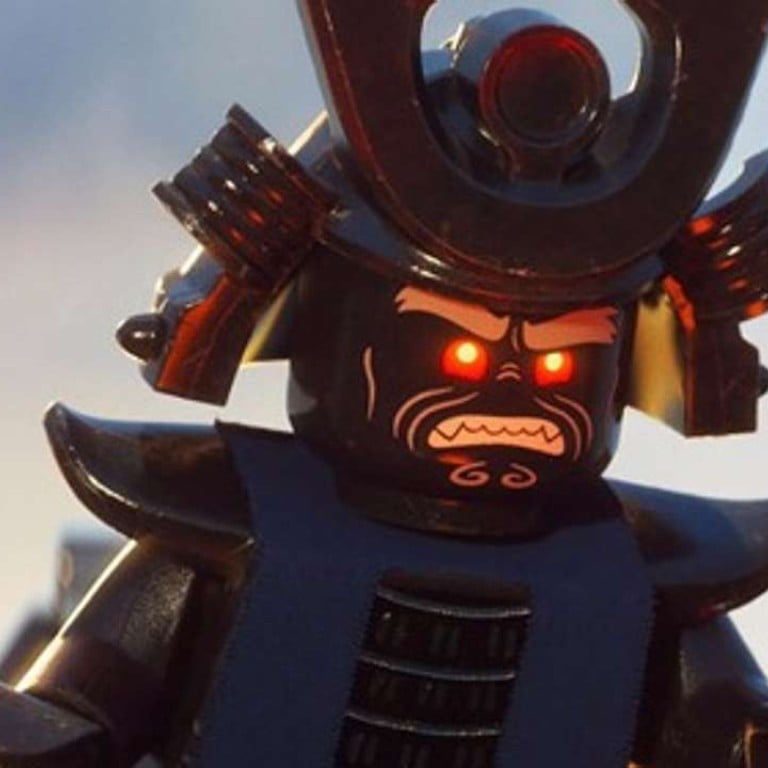 After superhero romp Lego Batman, Lego Ninjago Movie with Jackie Chan offers insane mix of martial arts and family strife
A mix of the martial arts genre and Japanese kaiju films with giant monsters and robots, the third Lego film will appeal to kids and adults alike, says Justin Theroux, who voices supervillain Lord Gardamon
For those who rank Darth Vader pretty high as Worst Dad Ever, meet Lord Garmadon.
Voiced by Justin Theroux, the black-helmeted, four-armed supervillain aims to rule over Ninjago City, and a team of teenage ninjas – led by his estranged son Lloyd Garmadon (Dave Franco) – aim to stop the operatic sociopath in The Lego Ninjago Movie. "It's about a son having to live with this father who's a threat to Lego-manity [but] more about the son's journey of forgiving him and learning to accept him for who he is," says Theroux.
Based on a popular toy line and animated TV show, Lego Ninjago is the third in the Lego series of interlocking films, each with its own style: the successful Lego Movie in 2014 was the "call to adventure" project, The Lego Batman Movie (out Thursday in Hong Kong) features action and superheroes, and Lego Ninjago is a mix of the martial-arts genre and Japanese kaiju movies with giant monsters and robots.
Lloyd is a seemingly unremarkable kid in his daily life, but when he becomes the masked Green Ninja of the Ninjago super-team, "he has much more confidence ... and wants to do everything he can to protect his home," says Franco.
Also in his squad: the hotheaded Kai (Michael Peña), robot Zane (Zach Woods), uber-rad Cole (Fred Armisen), insecure Jay (Kumail Nanjiani) and strong-willed Nya (Abbi Jacobson). "They may be really cool as ninjas and the Ninjago world adores them, but at school they're the geeks and nerds who are ignored."
Master Wu (Jackie Chan) is the group's teacher – as well as Lord Garmadon's brother – and Franco says he and Lloyd have a Mr Miyagi/Daniel relationship, à la The Karate Kid. "It sometimes takes Lloyd a little while to grasp the lessons that Master Wu is trying to instil within him." (Chan's stunt team actually filmed the martial arts sequences that the filmmakers animate over for the movie's fights.)
Hanging over Lloyd is the shadow of his father, who left him and his mother Koko (Olivia Munn) when Lloyd was a baby. Lord Garmadon doesn't exactly make the road to redemption easy. "I think he's suffered a series of slights and cuts over the course of his life when people question his narcissism, so it's made him more and more evil as a result," says Theroux.
For Theroux, the magic of the Lego movies like Ninjago is the blend of the distinctive look, playful energy and goofy humour that hits on multiple levels: kids will dig Lord Garmadon riding a large mechanical shark with legs while adults get the comedy of the supervillain frequently pestering Lloyd to find out if his ex-wife is seeing anybody.
"Ninjago is one of the most insane places in the universe," Theroux says. "So much of it makes no sense. It feels like it came out of the mind of a kid rather than out of the minds of some people sitting in a writers' room."
The Lego Ninjago Movie is scheduled to open in September