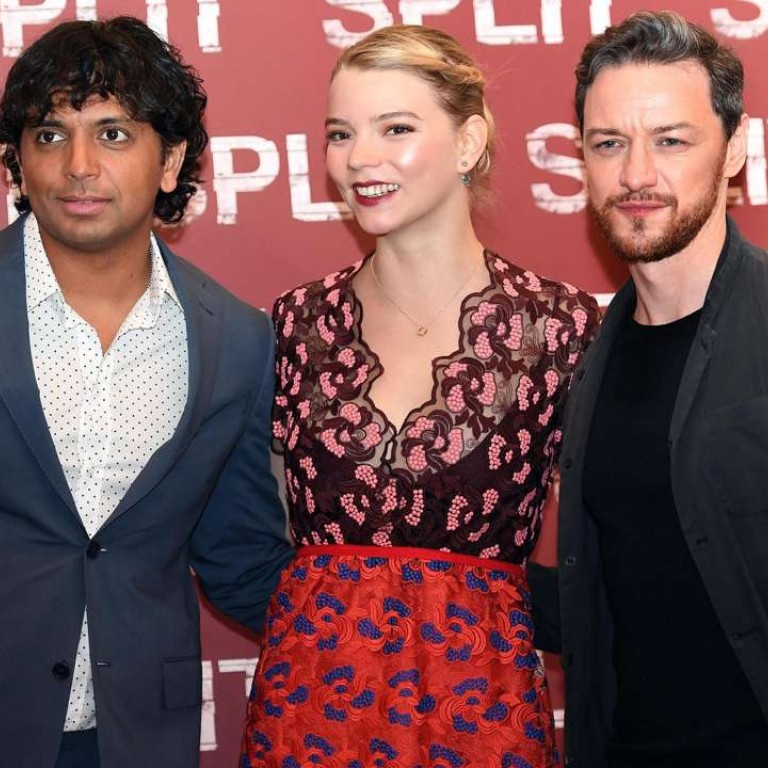 It's Twitter official: there will be a sequel to Split, M. Night Shyamalan's kidnap thriller hit
Bruce Willis cameo and other references in blockbuster starring James McAvoy to director's 2000 thriller Unbreakable open the way to a follow-up, and now director says sequel is under way
SPOILER ALERT: The following discusses the ending of the movie Split .
It's not exactly a shocker that the success of M. Night Shyamalan's Split would prompt a sequel. But the filmmaker has made it Twitter official.
"I have an 11-page outline for my next film in my bag," he tweeted on Saturday. "I can't tell you what it is, but if you've seen #Split ..."
Shyamalan revealed to USA TODAY last month that his new thriller Split is a secret sequel to his 2000 movie Unbreakable, and he's developing a third film in the saga that he's "pretty excited" about. "It's very big, so that scares me a little."
Split, about an ex-soldier (played by James McAvoy) with 23 personalities who kidnaps three teenage girls, ends with a news report that describes the arrest of Kevin Crumb (McAvoy), comparing it to the capture of Unbreakable baddie Mr. Glass (Samuel L. Jackson). Bruce Willis, who played superhero security guard David Dunn in that movie, is seen seated at the counter of a diner, watching the televised report.
The ending came after the movie was largely completed.
"People who saw it early were like, 'You know what? This really reminds me of Unbreakable.' And I'm like, 'Really, that's interesting,' " Shyamalan told USA TODAY. "When they see the movie, they'll be like, 'I knew it!' Maybe they'll even think they gave me the idea."
Split has topped the US box office for three weeks in a row, earning an estimated US$14.6 million (HK$113.2 million) last weekend and US$98.7 million in total, according to comScore.