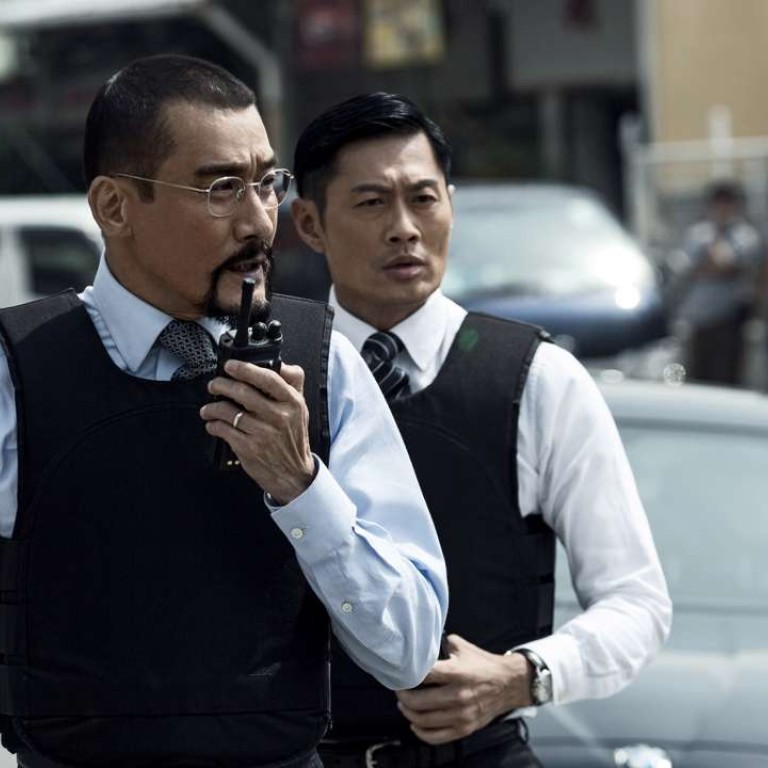 Soul Mate, Cold War 2 lead Hong Kong Film Awards nominations notable for their recognition of new filmmakers
Nominations in multiple categories for four films by first-time directors, including Derek Tsang's sentimental relationship drama, front-runner with 12 nods, shows changing of the guard in Hong Kong cinema
A year after political drama Ten Years won the best picture prize amid much controversy, the Hong Kong Film Awards are again set to be dominated by up-and-coming filmmakers looking to stay true to their artistic visions, at a time when most industry veterans are focused on producing commercial fare for the lucrative China market.
Actor-turned-director Derek Tsang Kwok-cheung's Soul Mate is now the front-runner with 12 nominations at the 36th Hong Kong Film Awards, its organisers announced on Tuesday.
The sentimental friendship drama is followed by the 10 nominations for crime thriller
Cold War 2
, the mega-budget sequel to the 2013 best picture winner. While comedy superstar Stephen Chow Sing-chi shows his enduring popularity with eight nominations for
The Mermaid
, it is another trio of films by new directors –
Weeds on Fire
with eight nominations,
Trivisa
(seven) and
Mad World
(eight) – that highlight the changing of the guard in Hong Kong cinema.
The award winners will be announced on April 9 at a ceremony in the Hong Kong Cultural Centre, Tsim Sha Tsui.
The full list of nominations is as follows:
Best film
Soul Mate, Trivisa, The Mermaid, Weeds on Fire, Cold War 2
Best director
Trivisa, The Mermaid, Soul Mate, Three, Mad World
Best screenplay
The Mermaid, Mad World, Cold War 2, Trivisa, Soul Mate
Best actor
Tony Leung Ka-fai (Cold War 2), Gordon Lam (Trivisa), Francis Ng (Shed Skin Papa), Richie Jen (Trivisa), Shawn Yue (Mad World)
Best actress
Best supporting actor
Eric Tsang (
Mad World
), Ng Man-tat (
The Menu
), Liu Kai-chi (
Weeds on Fire
), Philip Keung (
Trivisa
), Paul Chun (
Book of Love
)
Best supporting actress
Fish Liew (Sisterhood), Janice Man (Cold War 2), Kitty Zhang (The Mermaid), Charmaine Fong (Mad World), Elaine Jin (Mad World)
Best new performer
Jelly Lin (The Mermaid), Tony Wu (Weeds on Fire), Jennifer Yu (Sisterhood), Hedwig Tam (Weeds on Fire), James Ng (Happiness)
Best cinematography
Cold War 2, Soul Mate, Three, See You Tomorrow , Weeds on Fire
Best film editing
Best art direction
Best costume and make-up design
See You Tomorrow
,
League of Gods
,
Soul Mate, Sword Master, The Monkey King 2
Best action choreography
Operation Mekong, Cold War 2, Sword Master
,
Call of Heroes
,
The Monkey King 2
Best original film score
Weeds on Fire, See You Tomorrow, Soul Mate, Mad World, Cold War 2
Best original film song
Soul Mate, The Mermaid, Weeds on Fire, Happiness, See You Tomorrow
Best sound design
Sword Master, See You Tomorrow, The Monkey King 2, Cold War 2, Operation Mekong
Best visual effects
The Mermaid, Operation Mekong, Sword Master, Cold War 2, The Monkey King 2
Best new director
Mad World
,
Soul Mate
,
Line Walker
,
Happiness, Weeds on Fire
Best film from China and Taiwan