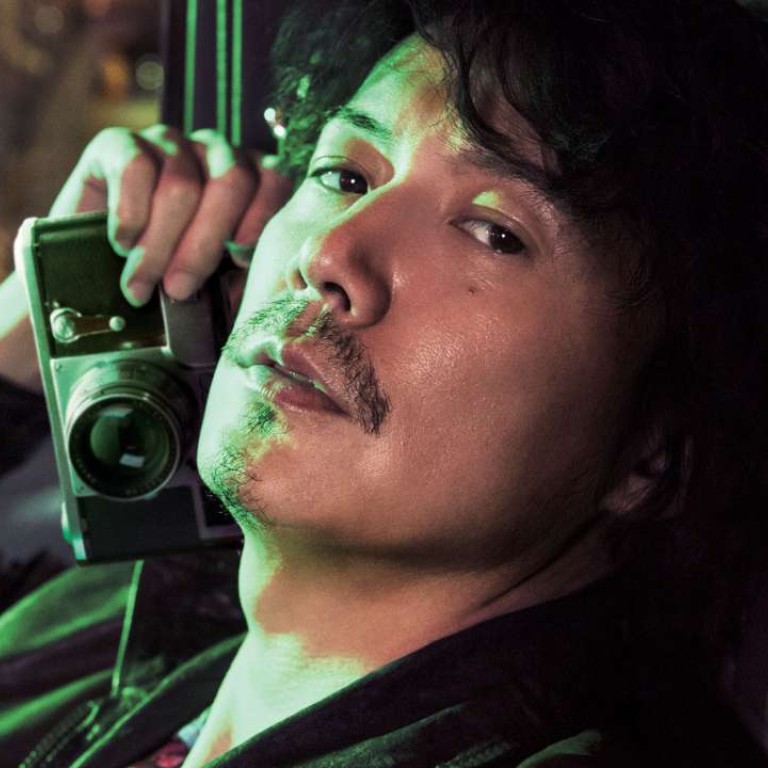 Review

|
Film review: Scoop! – Masaharu Fukuyama plays a creepy, sexist paparazzo in uneven comedy thriller
The first part of this film about a hack photographer and his fresh protégé delivers laughs as expected, but the jarring shift in tone in the final section isn't the worst of its problems
2/5 stars
In the movie Scoop!, Japanese heartthrob Masaharu Fukuyama plays against type as Shizuka, a slovenly and profane middle-aged paparazzo for a sleazy magazine who is forced by his editor to train an uptight fresh graduate named Nobi (Fumi Nikaido of Why Don't You Play in Hell? ).
The first two acts of the film revolve around the pair as they come up with creative ways to photograph celebrities in various states of unruly behaviour, and these scenes play out as expected: full of laughs and gags. Director Hitoshi Ohne (Bakuman) shoots the film in a workmanlike manner, with lots of cuts to keep the pace moving.
But everything falls apart in the third act, when the story takes a dark turn with a tonal shift so abrupt that it reminded me of Hong Kong's hastily made B-movies of the mid-'90s that had no regard for flow or continuity.
To compound matters, Scoop! has a major narrative problem that should disgust every woman in the audience: Shizuka begins the film as a vulgar Trump type who's constantly making lewd comments to female colleagues. When he first meets the baby-faced Nobi, he jokes to the entire office that she's probably a virgin.
Given the way they are introduced, one would expect the two to develop a mentor/protégé relationship, perhaps with the young teaching the old a lesson. But not in this film: Shizuka never recognises his sexist behaviour, and he even beds Nobi in a creepy sex scene. Fukuyama is 25 years older than Nikaido, but the age gap looks wider due to the way their characters are portrayed. What was Ohne thinking?
Scoop! opens on February 9
Want more articles like this? Follow SCMP Film on Facebook