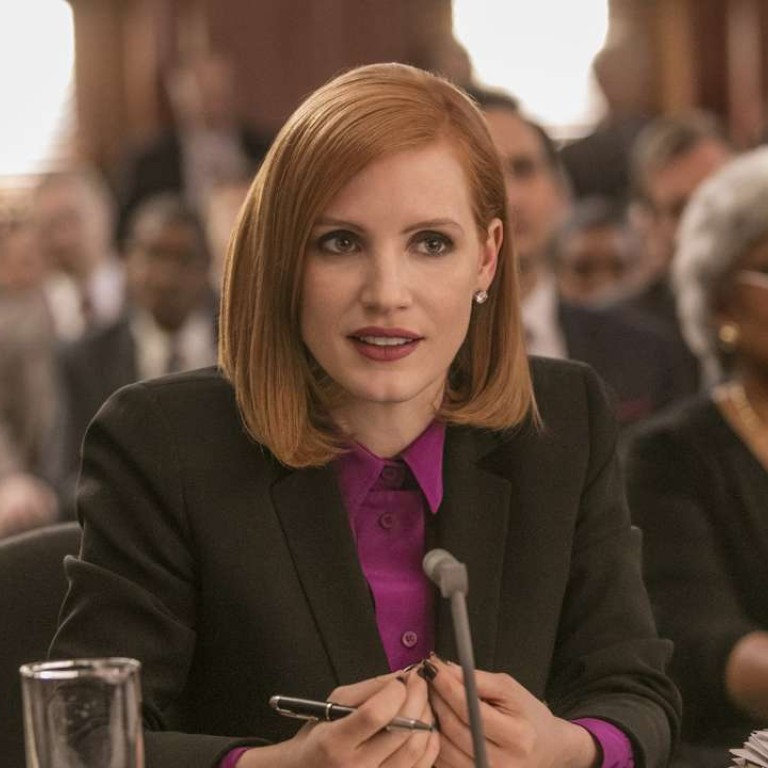 Review

|
Film review: Miss Sloane – Jessica Chastain takes on the US gun industry in gripping political drama
Actress is a tour de force playing yet another no-nonsense professional taking on a flawed system, in this case the world of Washington lobbyists
3.5/5 stars
Every time there's a mass shooting in the United States, the rest of the world asks: why does America allow any random Joe to buy guns? The answer, as this film succinctly explains, is simple: the US constitution states that Americans have the right to bear arms; and even if many young Americans believe in gun control, politicians are reticent to take action because gun supporters in America also happen to be some of the country's wealthiest and most influential.
A talky political drama directed by John Madden, Miss Sloane is about one woman's fight against that flawed system, and it's hard to imagine anyone in Hollywood more suited for the title role than Jessica Chastain. The actress has made a career out of playing no-nonsense professionals who are not afraid to speak up in a room full of men (see Zero Dark Thirty ), and her political lobbyist character here fits that exact mould.
This is evident throughout the film as Sloane, with her steely determination, razor-sharp wit and brutally efficient strategies – sometimes crossing ethical boundaries – routinely stumps her opponents in the courtroom and boardroom. The cast is full of strong supporting players, such as Gugu Mbatha-Raw as a colleague with a traumatic past, but make no mistake, this is Chastain's movie.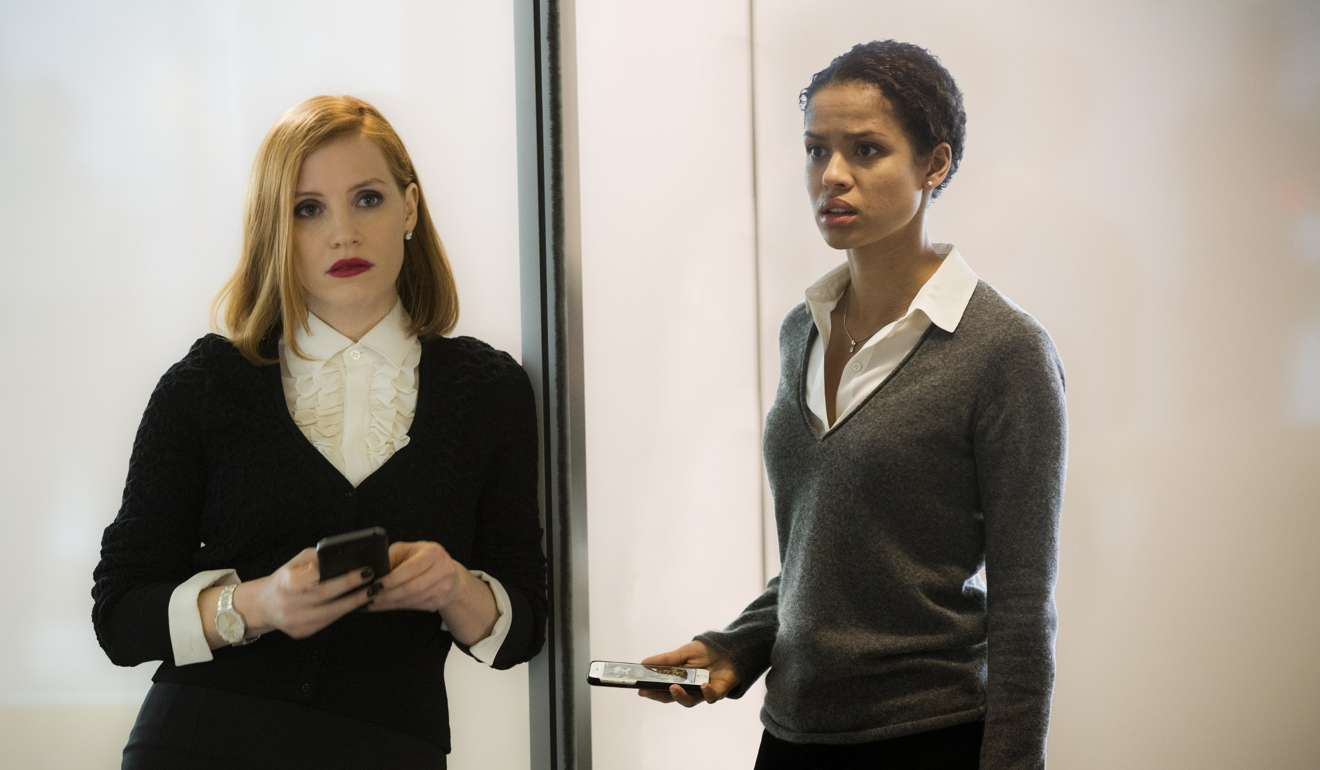 Women might take offence at Sloane's character being written as having absolutely no personal life; the notion that women can only succeed in the corporate world by giving up everything else is constantly amplified in Hollywood films. But overall, Miss Sloane is a highly gripping drama with a tour-de-force lead performance.
Miss Sloane opens on February 16
Want more articles like this? Follow SCMP Film on Facebook