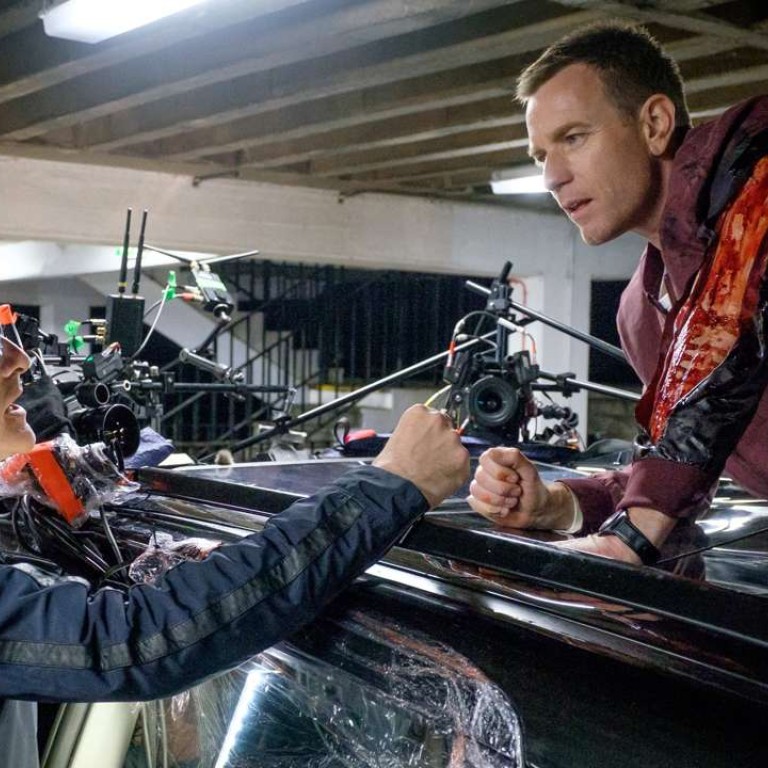 T2 Trainspotting director Danny Boyle talks about sequels and his beef with Ewan McGregor
The sequel to the 1996 cult classic is finally here, but pulling it all together was not without its obstacles, including the passage of time, fear of how fans and the cast itself would like it, and a 16-year estrangement of the director and star
Tron: Legacy, Zoolander 2, Blues Brothers 2000, and Indiana Jones and the Kingdom of the Crystal Skull …Cinema is littered with long-awaited sequels that failed to conjure the same magic as their beloved predecessors. So it's no wonder director Danny Boyle was nervous about following up his 1996 cult classic Trainspotting.
"Everybody was the same," he explains. "Everybody had that moment of thinking, 'Is this a good idea? We could get absolutely killed here! We could be literally roadkill! Cinematic roadkill!'"
The British-born Boyle – whose films include Slumdog Millionaire, sci-fi Sunshine , horror 28 Days Later and recent biopic Steve Jobs – is full of stories about concerned parties during the making of T2 Trainspotting. From bystanders during the shoot to the returning cast ("when we showed them the film, they had that moment of relief that it wasn't terrible!"), the worry was palpable. Even a focus group that saw a test screening in advance "came out and went, 'Thank God it's good!'"
If anything, it's a testament to the sense of ownership felt by the generation that grew up on Boyle's adaptation of Irvine Welsh's novel about junkies in Leith, Edinburgh. Arriving in Britain alongside Brit-pop, rave culture and even the advent of New Labour after years of Tory rule, the interweaving stories of heroin addict friends Renton, Sick Boy and Spud and the psychotic non-druggie Begbie became as much of a cultural phenomenon as, say, A Clockwork Orange to those growing up in the early 1970s.
Boyle's had plenty of success since – winning a best director Oscar for Slumdog, orchestrating the opening Olympics ceremony for London 2012 – but nothing like Trainspotting. A real one-off, it's laced with power, he says.
"It's dangerous to reuse that but it's also an incredible power that you have, if you can approach it again, because you're literally making a personal film for people. You're not just making a spectacle that they can watch. You're making something they feel involved in."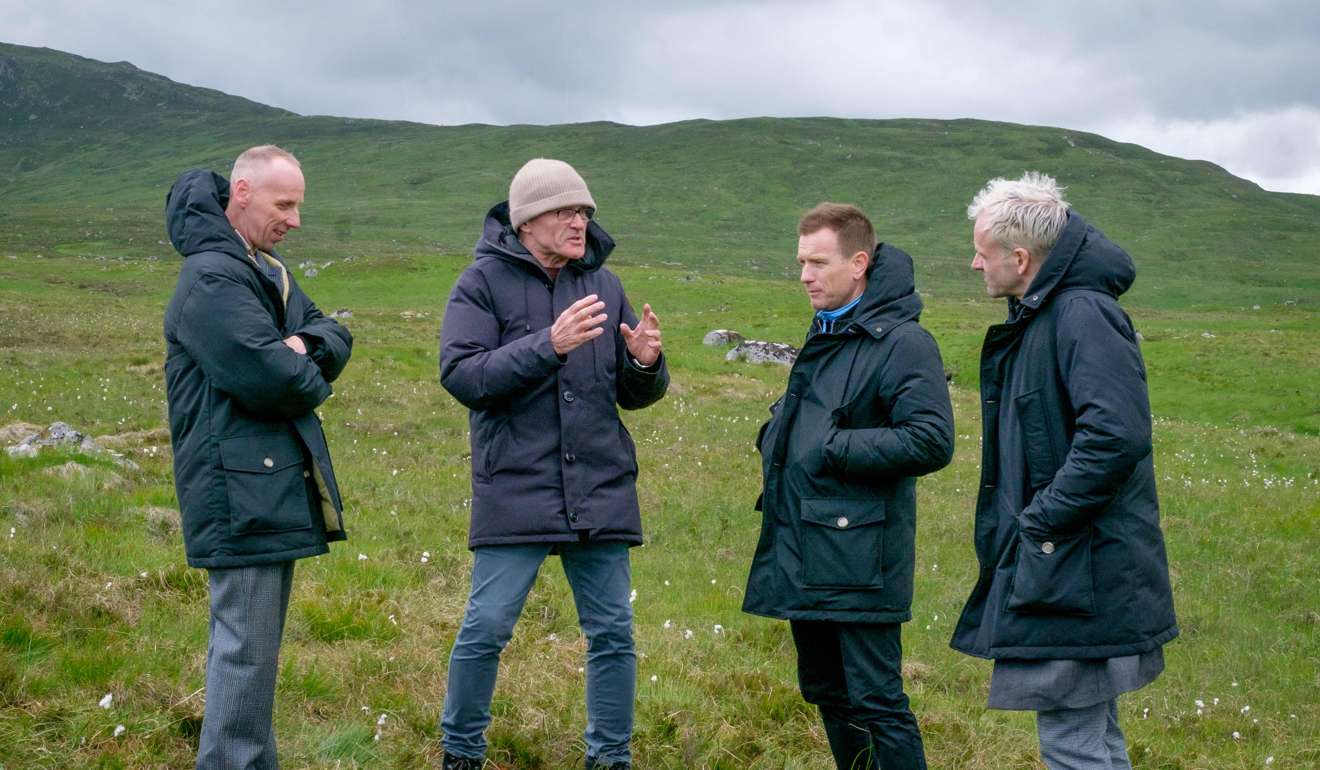 We're sitting in a hotel near the Brandenburg Gate, with T2 having just played out of competition at the Berlin Film Festival. Chatting merrily about his best friend from school – now a shipping lawyer in Hong Kong – the bespectacled but boyish Boyle seems happy-go-lucky.
But there's no doubting his skill, pulling off a successful sequel to Trainspotting with real élan. Ditching much of Welsh's 2002 follow-up novel Porno, notably the scam to make an amateur porn movie that drives much of the plot, he's created a meta-film entirely aware of its own position in pop culture.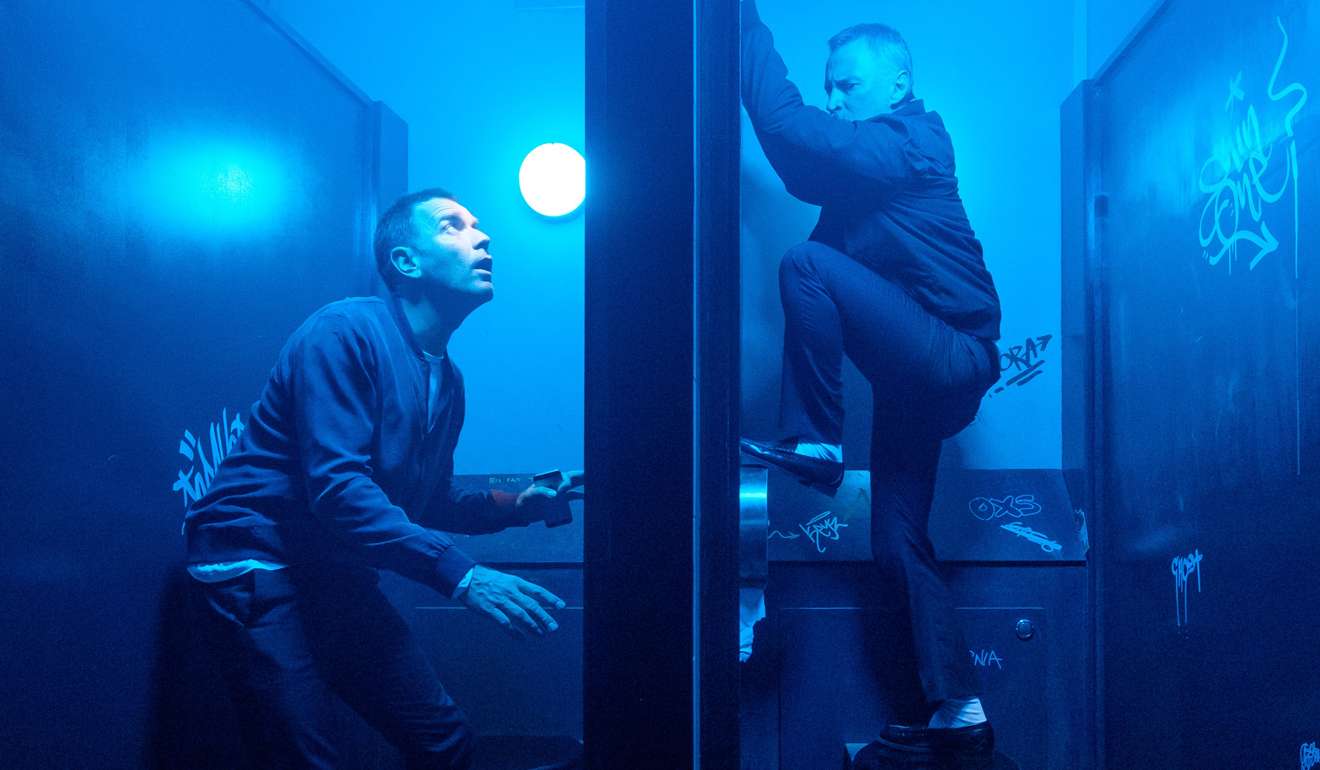 Whereas once it was a film about looking forward and the enthusiasm of youth, now it's about looking back and the disappointment of middle-age. "Part of the currency of the film is it is about men behaving inappropriately, in terms of age," says Boyle, who is 60.
"Men are very, very guilty of that. We always do it. We're so much worse at ageing than women! Women get such a hard time about ageing but actually women are very sensible about ageing. That biological clock, they absolutely measure out time. Men are like, 'No, I feel 32!' It's a terrible inability to take on board the line of time."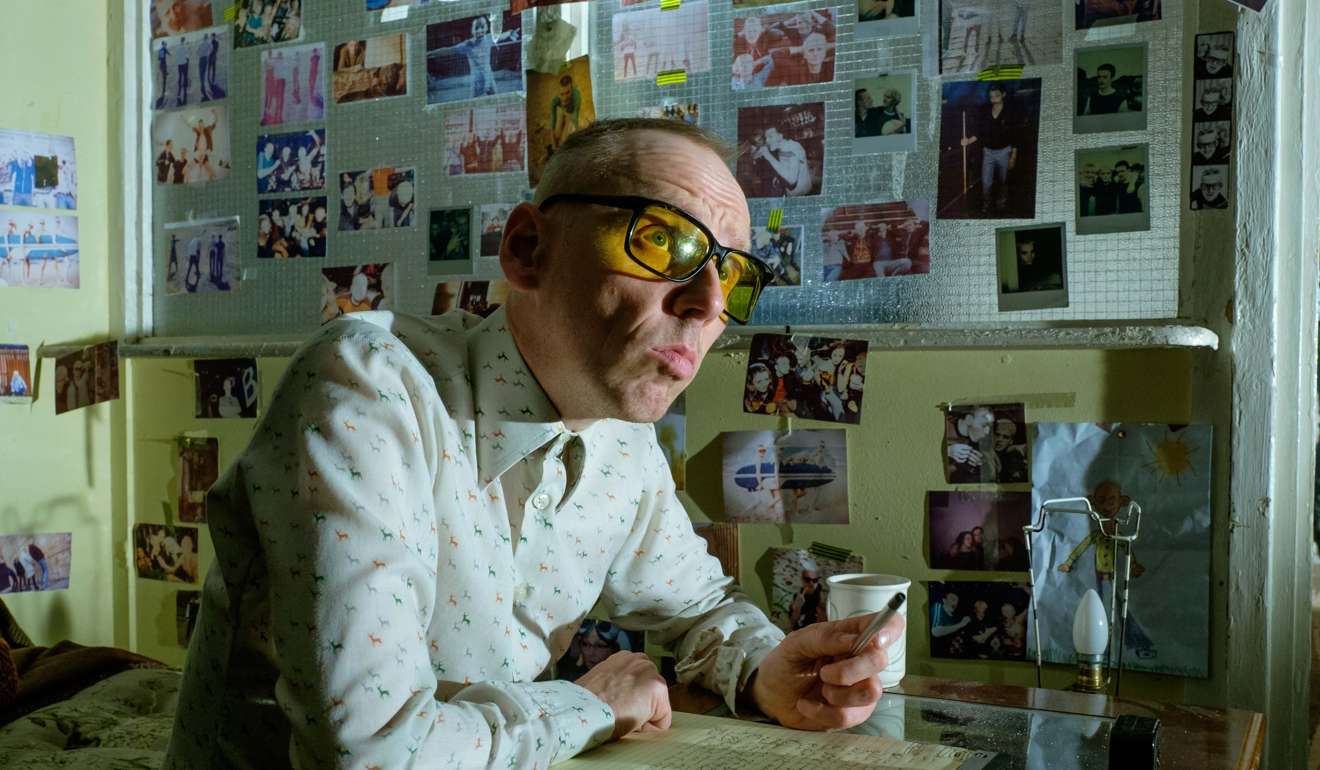 Time and what it does to you is at the heart of T2. The psychotic Begbie (Robert Carlyle) is serving it – in prison. Spud (Ewen Bremner) and Sick Boy (Jonny Lee Miller) are passing it, still doing drugs, that absolute killer of time. And then there's Renton (Ewan McGregor), returning to Edinburgh 20 years after fleeing to Amsterdam with his mates' drug-money. You might say he's defying time.
"The point about Renton, and we were aware of this, of the four he's aged the best. But internally, it's a different matter," says Boyle.
At one point, Sick Boy accuses Renton of being "a tourist in his own youth" – and T2 flirts with nostalgia for the past that has become increasingly widespread in the era of YouTube where it's all too easy to remind ourselves of things from our childhood. "That's when nostalgia becomes really terrible, when you wallow in sentiment," says Boyle. "It has a negative energy, I think, whereas a film needs a positive energy, always needs that momentum pushing it forward."
Here Boyle teases us with clips from the original film and snatches of Iggy Pop and Underworld from the now-legendary soundtrack. First time around, Boyle picked the tracks instinctually ("I never even thought about it, I just knew," he says). Now, as a father of three, it's different.
"Then you get older… somebody mentions a band and you go 'Who? What?'" Fortunately for Boyle, he discovered Edinburgh-based hip-hop group Young Fathers. "They feel like the modern heartbeat of the film, just as Underworld was the heartbeat of the original film," he says.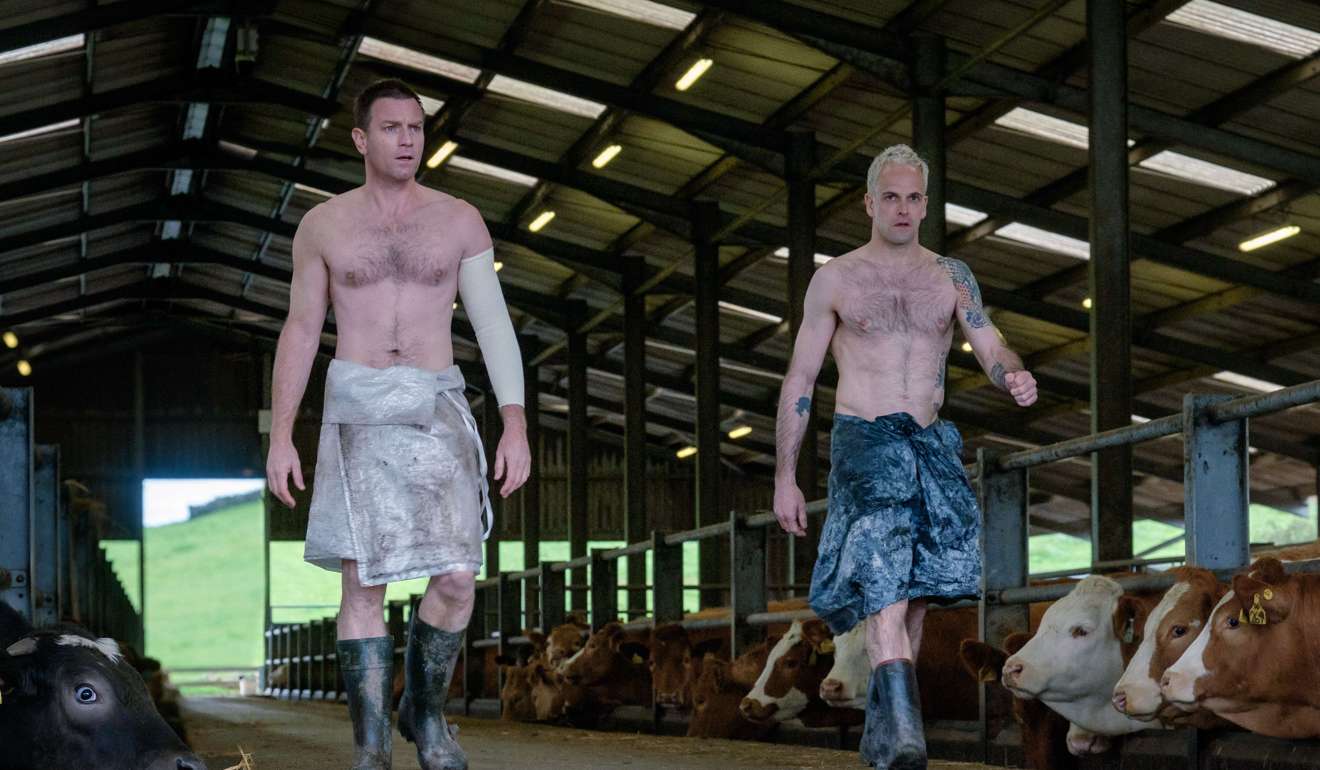 If getting the right soundtrack and the right script was a struggle (returning screenwriter John Hodge wrote a more faithful version to Welsh's book a decade ago, but Boyle felt it wouldn't work), that was nothing compared to reuniting the cast.
In particular, the beef between Boyle and McGregor that came after Boyle overlooked the actor for the lead role in his backpacker thriller The Beach back in 2000: he chose Leonardo DiCaprio instead, breaking up the dream team (including Hodge and producer Andrew Macdonald) that spanned 1994's Shallow Grave, Trainspotting and 1997's A Life Less Ordinary.
After 16 years, Boyle and McGregor finally made up. The themes of T2 "about opportunity and betrayal" really resonated, admits the director. "All sorts of things had gone on. You think, 'That's not the film, it's our relationship!'"
He cites the T2 scene where Renton finally sees Sick Boy, who then beats him with a pool cue. "That's what Ewan and I should've done," he chuckles. "Got it over with and had a big hug afterwards. It was real as well. He was very hurt. I was very sorry and we weren't saying those things directly to each other – we should've done – and then he was very gracious."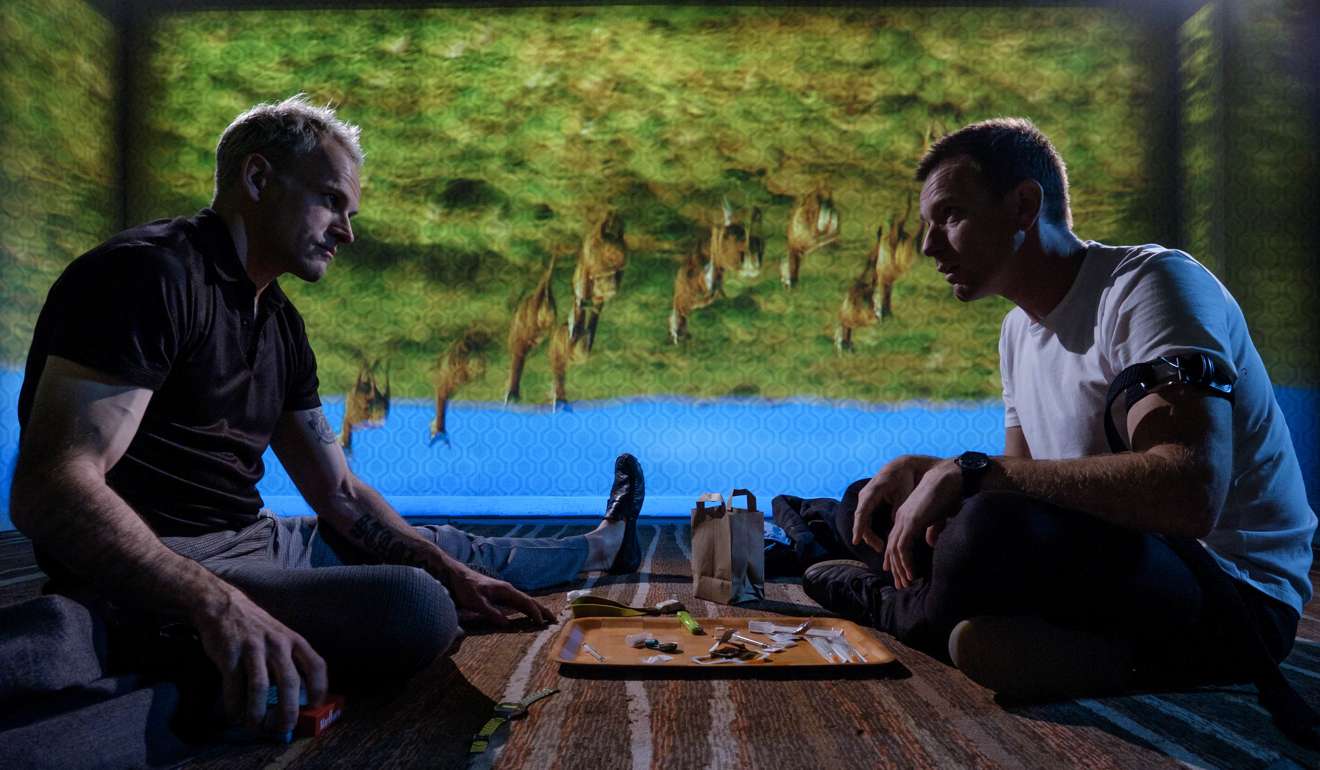 Born in Lancashire and raised in a working-class Catholic family, Boyle evidently loves actors, even the sensitive ones. He studied English and drama at Bangor University before making his way in theatre and television. He wants to go back to the small screen this year, with a new series about the hugely wealthy Getty family. "A big, great, amazing story – never been told – and you realise why it's never been told," he says. "The lawyers involved are significant and considerable."
Boyle promises each series will move forward five years. "Time will be an active participant." After T2, he's something of an expert.
T2 Trainspotting opens on March 2
Want more articles like this? Follow SCMP Film on Facebook
This article appeared in the South China Morning Post print edition as: a spotted history