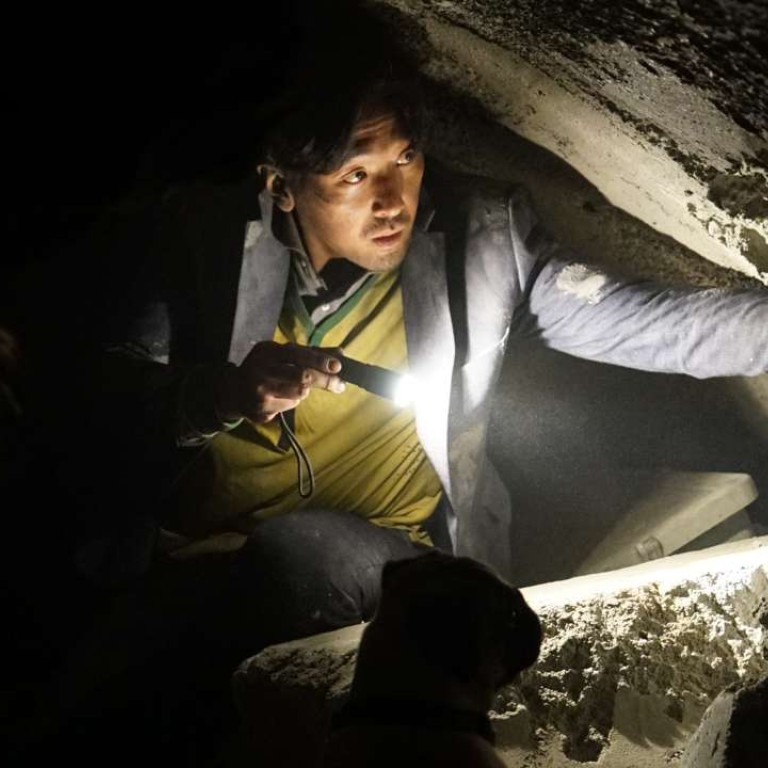 Review
Film review: Tunnel – Ha Jung-woo trapped in claustrophobic survival drama
Kim Seong-hun delivers a tense and engaging, but also provocative disaster film as rescuers, bureaucrats and journalists jostle over how to dig out a regular family man trapped inside a collapsed tunnel
3.5/5 stars
The premise of this South Korean disaster film – about a regular family man who gets trapped inside a collapsed traffic tunnel – can't be simpler. But Tunnel, scripted and directed with remarkable poise by A Hard Day's Kim Seong-hun, proves to be a thoroughly engaging drama that is peppered with both improbably dark humour and pungent attempts at social commentary.
Ha Jung-woo ( The Handmaiden , Assassination ) plays Lee Jung-soo, a car salesman who's driving home with a cake to celebrate his young daughter's birthday. The movie opens to a trivial incident at a service station, where Lee ends up leaving with a full tank of petrol and two small bottles of water. He then drives into a seemingly deserted tunnel, which caves in and buries him under a mountain of rubble.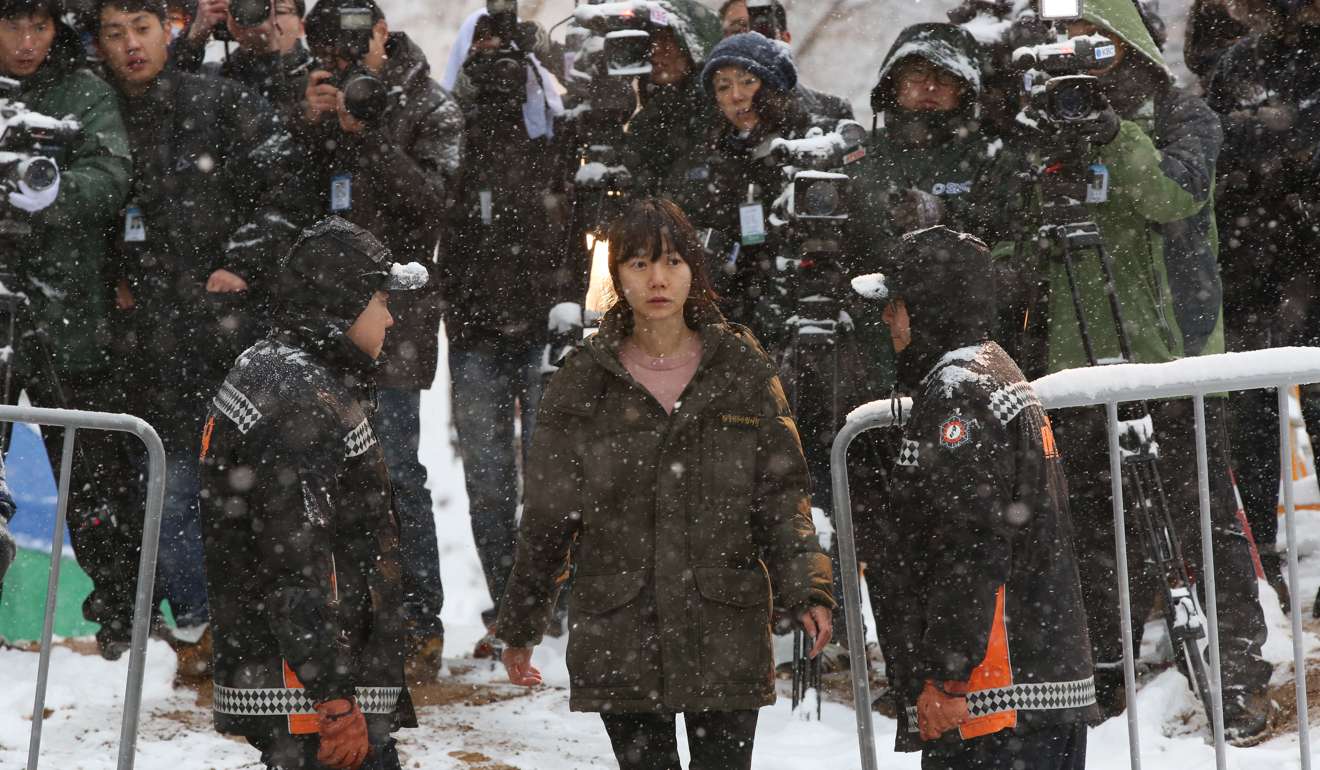 Outside, Lee's wife, Se-hyun (Bae Doona), strains to hold herself together, while a government task force, headed by the deeply sympathetic Kim Dae-kyung (Oh Dal-su), explores excavation options before it's too late. With just a mobile phone and his car radio to stay in touch with the world, Lee soon learns about the complications in the rescue operation that would keep him buried for days – if not weeks.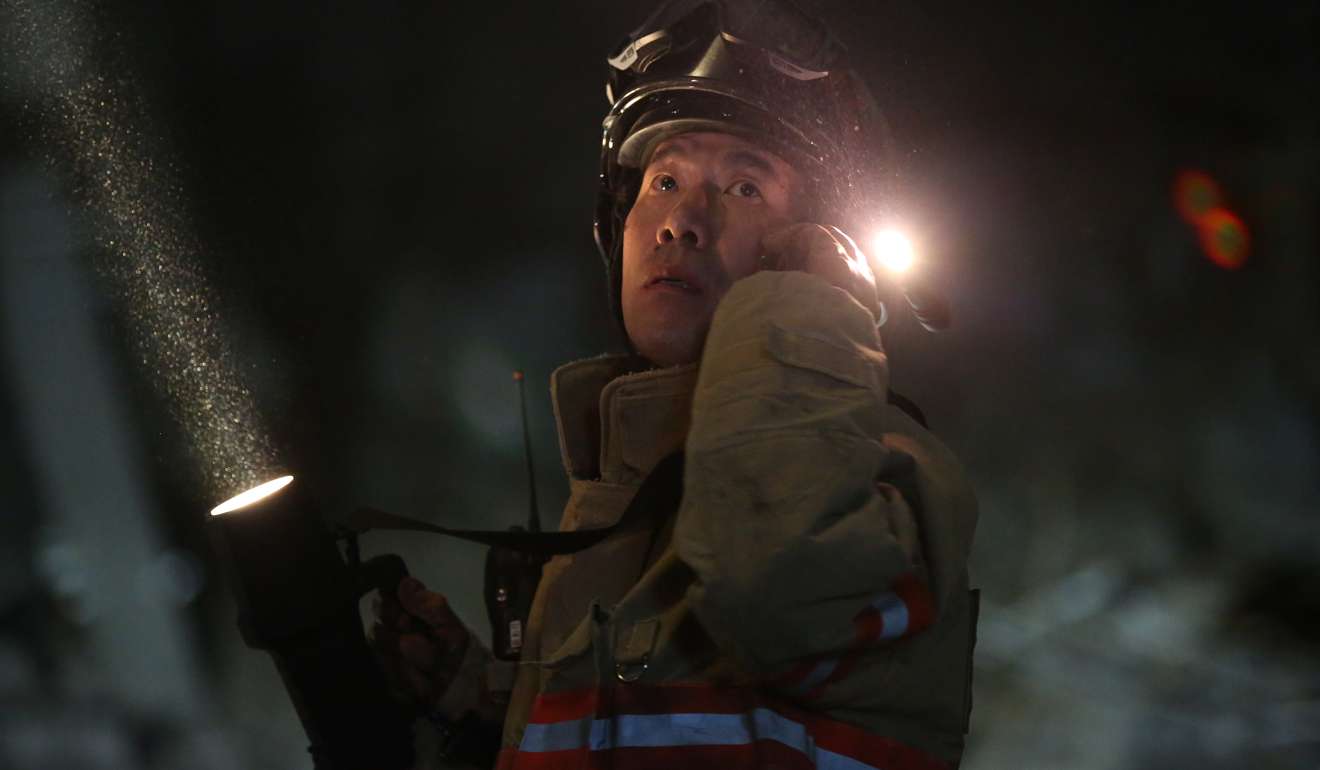 There are far-fetched developments, chiefly among them how Lee can survive so long with so very little food, but Tunnel never loses our attention as it jumps between the driver's claustrophobic nightmare and the circus of exploitative journalists and finger-pointing, glory-seeking bureaucrats on the periphery. This is provocative filmmaking with an ironic touch of humanity.
Tunnel opens on March 9
Want more articles like this? Follow SCMP Film on Facebook