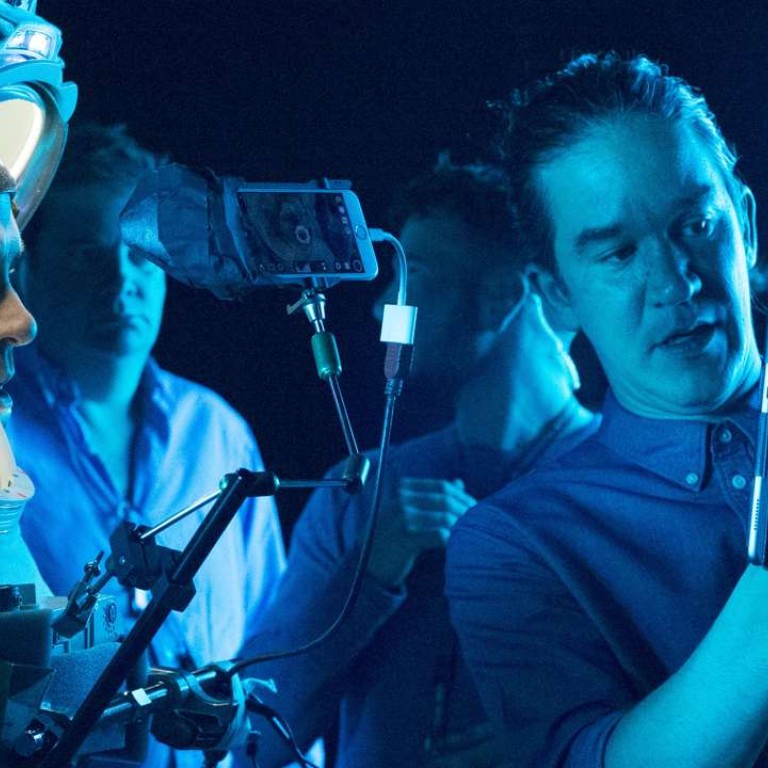 Life's Ryan Reynolds and Jake Gyllenhaal talk about sci-fi, wire work and the legacy of Alien
The stars of Daniel Espinosa's upcoming sci-fi horror film recall the physically demanding work of simulating zero gravity, and the debt owed to Ridley Scott's Alien franchise
The poster for Life, the brand new sci-fi horror movie from Swedish-born director Daniel Espinosa, has a hand pressed against the glass visor of a space helmet. The rather nihilistic tagline runs: "We were better off alone."
Immediately, thoughts turn to Ridley Scott's Alien, with its original strap: "In space no one can hear you scream." But where that was set in the far future, Life takes place in the present day. A group of scientists aboard the International Space Station discover there really is life on Mars. It arrives in what might be considered a fruitful period for Hollywood sci-fi, with the release of Arrival , Passengers , Rogue One and, still to come, Ridley Scott's second Alien prequel, Alien: Covenant.
Life comes from the minds of Rhett Reese and Paul Wernick. "Two exceptional writers, I can speak first-hand of those guys", says lead actor Ryan Reynolds, who collaborated with the pair on his mega-smash superhero movie Deadpool .
Reynolds, who also worked with Espinosa on the 2012 thriller Safe House, is an engineer/mechanic on the space station. Joining him are Jake Gyllenhaal as a doctor and the longest-serving member of the ISS, and Mission: Impossible – Rogue Nation star Rebecca Ferguson as a control disease expert. Also on board: Ariyon Bakare is the team biologist, Olga Dihovichnaya is the Russian commander and Japanese actor Hiroyuki Sanada is the flight engineer.
Reynolds compares the six-strong crew to a family. "I like the idea that hierarchies dissolve because there's just a few people up there – you have to become a family whether you like to or not. Everybody comes in with a very specific point of view and mission… People are talking over each other, much like a family does. I think it requires the audience to lean in to the action as opposed to us just spewing it at them in obvious broad strokes."
The plot unfolds as the crew intercept a Mars sample return probe that contains one single cell of life from the Red Planet's surface. Needless to say, it escalates into something deadly, as terror spreads in a very claustrophobic space, but Gyllenhaal claims it was never a story designed by committee.
"So many movies, at least that I see, have a lot of people trying to conform to some kind of Wizard of Oz idea, like a lot of executives in a room saying it must be like this," he says.
Shot across four sound stages at London's Shepperton Studios, a replica ISS was built by production designer Nigel Phelps and his team – complete with medical bay, kitchen and laboratory.
"Reality really sparked the idea for this movie," says producer Dana Goldberg. "We very much wanted everything that happens in this movie to feel real, to feel like you're watching something that you might turn on your TV set and see on the news."
Indeed, the Life team were bowled over when, during production last year, Nasa boffins announced that they were increasingly convinced they would find signs of life on Mars. Goldberg's fellow producer David Ellison can't help but smile, adding, "It's always fantastic when truth imitates science fiction."
In this case, though, it's the reverse – with Life bringing real-life experts in as consultants. Those included Adam Rutherford, a microbiologist who advised on the strict procedures involved in bringing samples home; Dr Kevin Fong, a specialist in space medicine who has worked with Nasa and the European Space Agency and was on hand to discuss the effects of space travel on the body; and Rudi Schmidt, the former European Space Agency project manager, who worked closely with the art department regarding the physical manifestation of the ISS.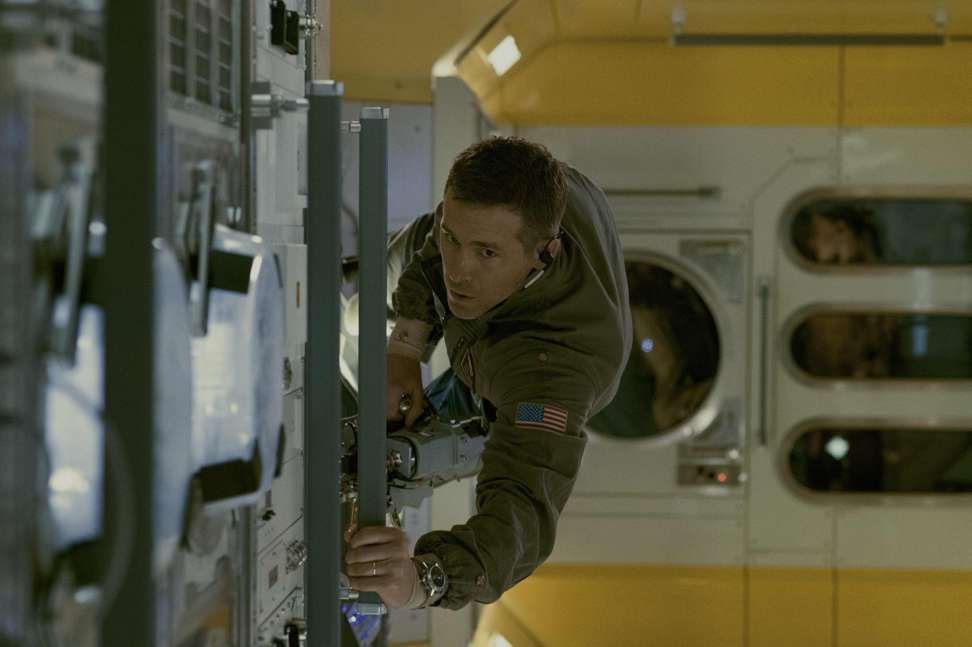 One of the most impressive aspects of the film is the recreation of zero gravity, with the actors enduring extensive wire work to "float" through the space station set. "It's been an athletic event," says Reynolds, who admits he'd already visited his friend Sandra Bullock on the set of Gravity and seen just how much work it takes.
"We all have to be weightless, because you're in gravity-free room, and then suddenly there's this elegant dance of sliding past one another seamlessly. There's always one of us where the wirework fails completely and we just crash right into the wall."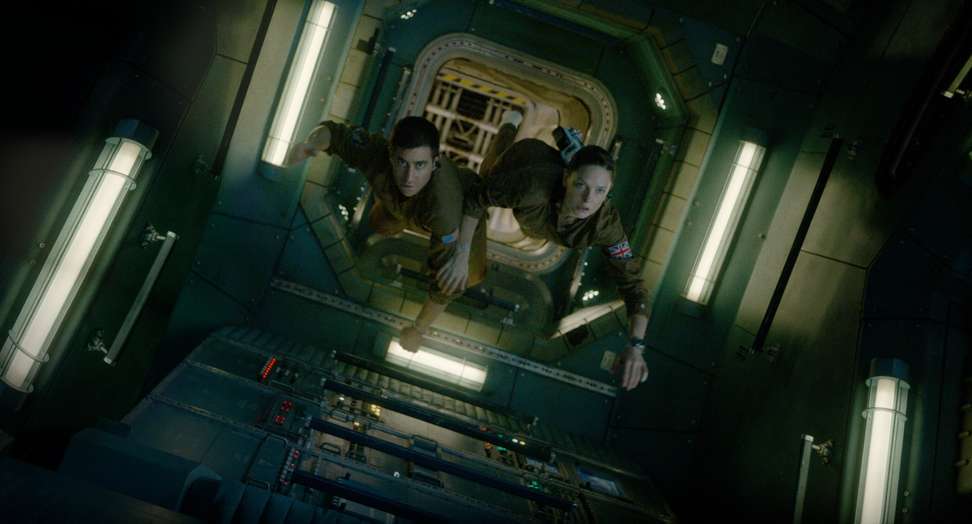 Each actor worked with movement coach Alex Reynolds, who previously helped Eddie Redmayne for his Oscar-winning turn as ALS-sufferer Stephen Hawking in The Theory of Everything .
"We also have training on how we all move differently," says Gyllenhaal. Specifically, "where they come from and how they move physically based on what we actually are. Some of us would probably grab things and pull ourselves; others are not as physical. So the differentiation of movement is also an important thing. We're not just sitting there all floating."
The zero-g didn't just extend to the actors. Costume designer Jenny Beavan, who won an Oscar last year for Mad Max: Fury Road , calls this aspect "the greatest challenge" of her work on Life. "[It's] all the things you'd never even think about," she says, recalling that one cast member asked if he could wear a chain around his neck. "I said, 'I wouldn't if I were you – you'll have a puppeteer.'" In other words, anything loose would have to be animated by wires to give the sense of it floating in space.
As for the difficulties of shooting an original sci-fi film – especially one with a plot close to Alien – it became clear that the cast acknowledged the debt owed to Scott's 1979 classic. Sanada watched the film again before he started shooting. "All the people involved respect Alien," says the actor.
But as Reynolds points out, their own director, Daniel Espinosa, didn't demand any specific references. "There was nothing that he said, 'Watch this before.' He didn't do anything obvious like, 'You have to see this movie.'"
Gyllenhaal, who preferred to take inspiration for his character from own grandfather who was a surgeon, believes the film ultimately delves into the psychology of the entity that evolves and becomes a threat to the ISS crew.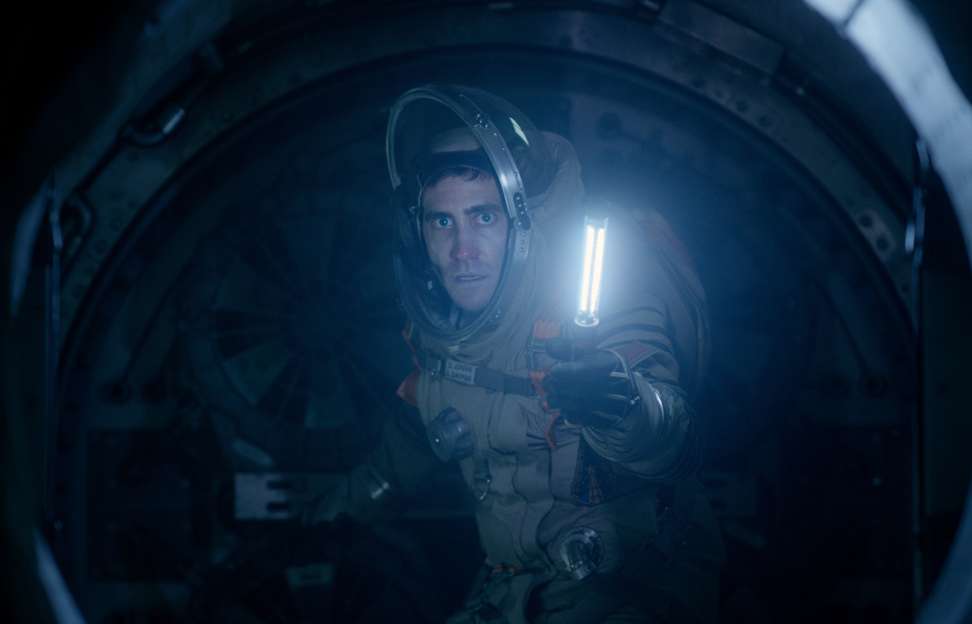 "What's the psychological part of the thing we're interacting with? How do we affect how it behaves?," he asks. "So often in movies like this, what happens is we're dealing with the simple subject of good and bad. Here we determine how it behaves without really knowing. Learning about it throughout the journey [is] learning about one's self."
Life opens on March 23
Want more articles like this? Follow SCMP Film on Facebook
This article appeared in the South China Morning Post print edition as: space invader