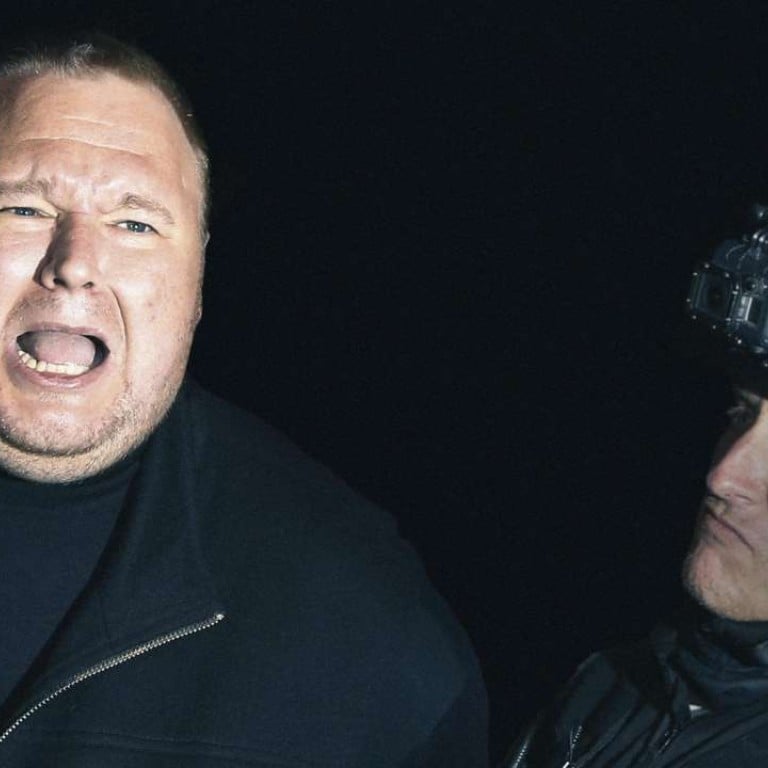 The story behind Kim Dotcom movie about internet millionaire's journey from Hong Kong to New Zealand and his legal battles
Kim's personal story is Shakespearean in its ups and downs, says director of government-funded documentary that had its premiere in US this week as web entrepreneur fights extradition to face piracy charges there
When flamboyant internet entrepreneur Kim Dotcom launched his movie streaming website Megaupload in Hong Kong a decade ago, he had no idea his life would soon become as dramatic as the films he's accused of pirating.
Dotcom's life was once a whirlwind of flashy parties with scantily clad models and helicopter rides, but the German millionaire's life took a turn for the worse after a 2012 dawn raid on his New Zealand mansion, which kicked off a five-year legal battle with US authorities.
Worthy of a movie? Yes. A New Zealand government-funded documentary, Kim Dotcom: Caught in the Web, has premiered at the South by Southwest (SXSW) arts festival in Austin, Texas – and reviews have been positive.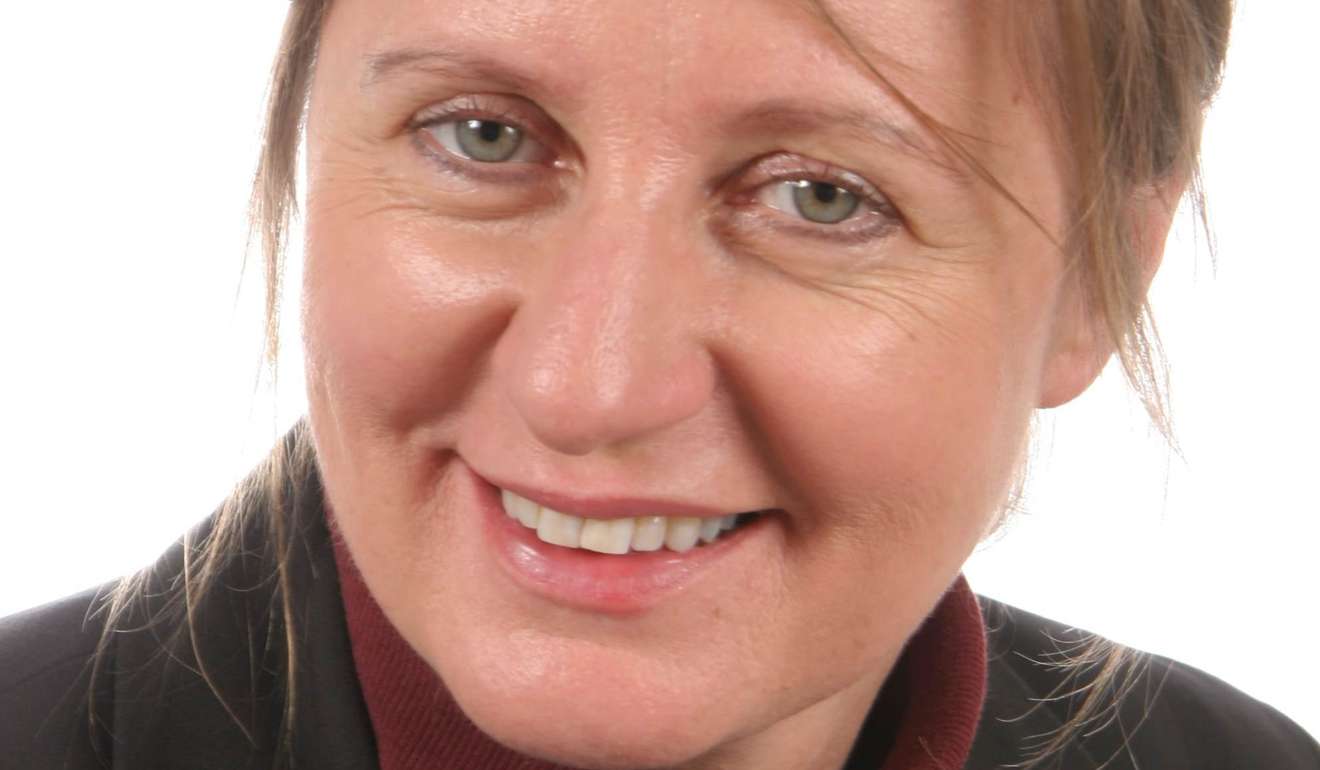 "Kim's personal story is Shakespearean in its ups and downs, contains a lot of drama and humour for that matter," says Auckland-based director Annie Goldson, from the festival.
Despite tricking some Twitter users with a picture of movie tickets and the caption "I'm in Texas", Dotcom wasn't at the premiere. He's still in New Zealand fighting extradition to the United States, where he faces piracy charges.
The film looks at the former hacker's life up to the end of 2015, including his seven-year stint in Hong Kong, where he started up his ill-fated file sharing site Megaupload in 2005.
Part of the movie was filmed in Hong Kong, a city that was "critical" to Dotcom, Goldson says. "Kim Dotcom loved Hong Kong and was intending to stay there, seeing New Zealand as his second home, a place for retreat from the bustle, a sanctuary. It is beautiful to film."
In 2010, Dotcom moved to New Zealand, and was arrested two years later during a nighttime raid on his house. It was the high-profile raid which first captured Goldson's attention, but it was producer and fellow New Zealander Alexander Behse who approached her about directing a film.
"I thought he [Dotcom] was a fascinating character and, in addition, he and his case raised a lot of important questions about our 'online lives'," Goldson says. "I was riveted already."
She first made contact with Dotcom while he was on the road during the 2014 New Zealand election with the Internet-Mana Party – a political party he launched ahead of New Zealand's 2014 election in a bid to get sympathetic voices into the island nation's parliament.
When Goldson convinced Dotcom to be interviewed, his ex-wife and former model, Mona, also came on board.
"There were heaps of challenges," Goldson says. "Dealing with an ongoing legal case brings up issues around sub judice and people were sensitive and anxious of course, given the heat and light around the Megaupload case, the copyright wars, the illegal spying, the various errors made in policing and the raid and so forth."
Dotcom has his fair share of detractors – but also plenty of fans who see him as a hero standing up to the mighty US government. "Certainly, Dotcom became a very wealthy man from the Megaupload site, which did contain a large amount of infringing material – but he was not the uploader," she says.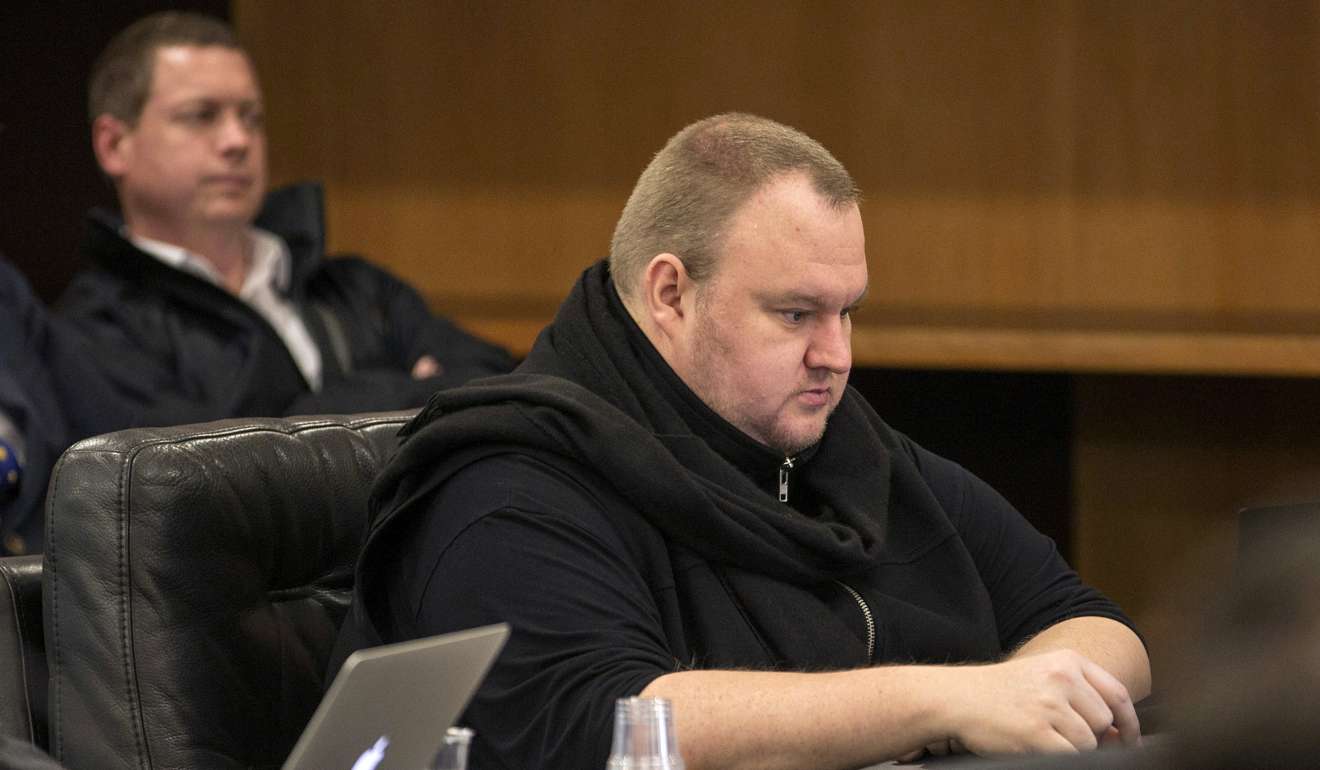 "Certainly his rights were found to be thwarted on multiple occasions – the original search warrant was at least inadequate, rendering the original raid very questionable, and he was spied on illegally."
Ultimately, though, her hope isn't to litigate the case against him – which has been dubbed "the largest copyright case ever" – but to look at broader issues around Dotcom's story of cybersecurity and privacy.
"People do have strong stands one way or the other, but the legal issues are complex and my position is that his innocence or guilt is really for a court, not me to decide," she says. "The [broader] issues his case raises exceed him as a man. So my hope is that audiences will engage with these broader issues." Dotcom initially told the Post he would "absolutely" comment on the film but failed to respond to later communications.
Earlier, he tweeted: "The producers should make it available on commercial streaming sites, globally.
"Coz [sic] if u can't find it there, you'll just pirate it, right?"