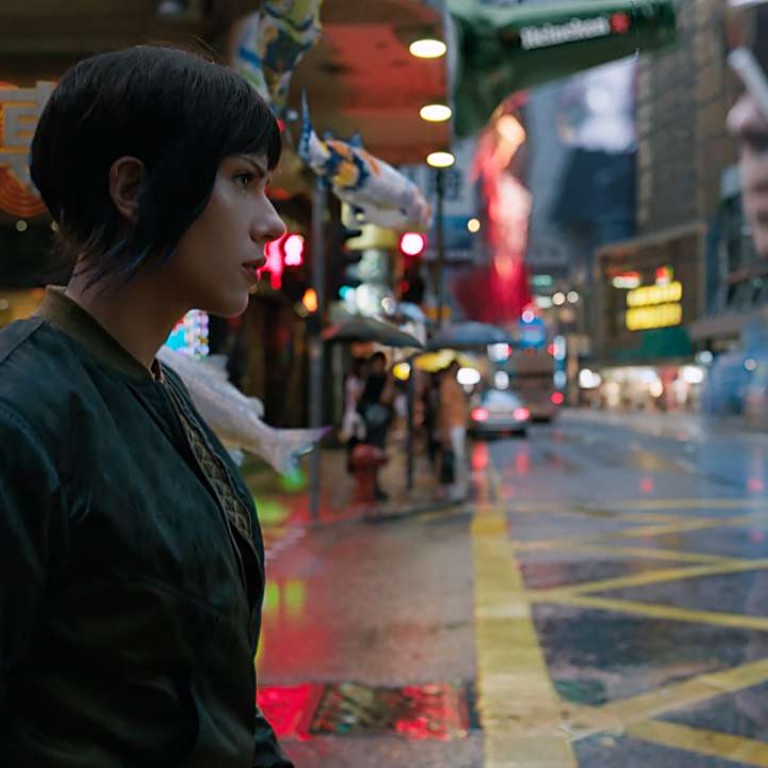 In pictures: live-action Ghost in the Shell movie turns Hong Kong into a futuristic metropolis
Still photos from adaptation of 1995 anime classic starring Scarlett Johansson, released by Paramount Pictures, show scenes shot in Central and with Victoria Harbour as backdrop
Any long-time fan of Ghost in the Shell knows that the futuristic metropolitan setting in Mamoru Oshii's cult animated feature from 1995 was based on Hong Kong's crowded cityscape. As such, no one was really surprised director Rupert Sanders' live-action adaptation, featuring Hollywood star Scarlett Johansson, was partly shot in Hong Kong.
Paramount Pictures has recently released an extended selection of still photos from the film, and Hong Kong is clearly identifiable for all the film's visual effects.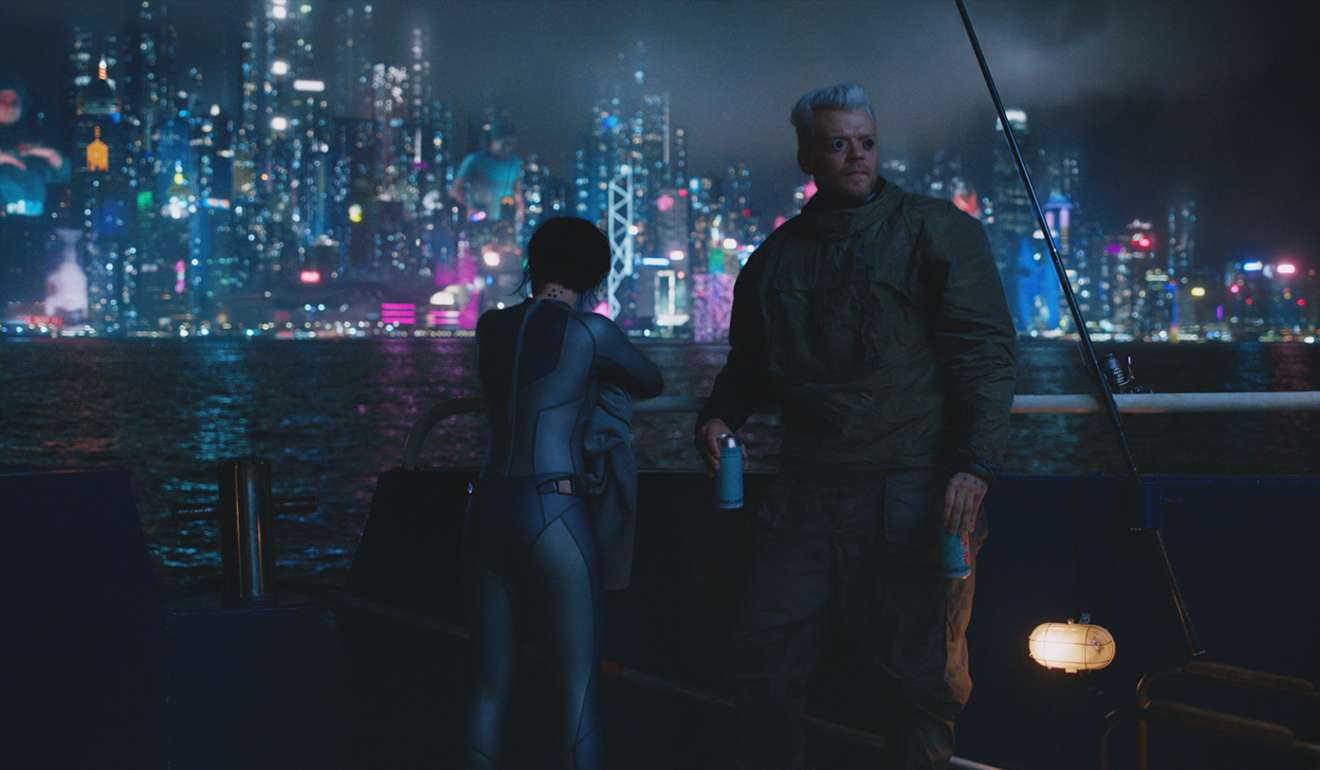 Johansson plays the dark-haired Major, a supposedly Asian character – her casting has caused a backlash, with producers accused of "whitewashing". Pilou Asbæk plays her partner Batou in the film.
In the original Ghost in the Shell, Major is the leader of a team of police cyborgs searching for the Puppet Master, an abstract entity which appears to be displaying signs of consciousness. The 1995 anime is considered an undisputed classic, with a highly philosophical premise that contemplates the essence of the soul.
Apart from Johansson and Asbæk, the film also stars Michael Pitt, Juliette Binoche and the Japanese actor Takeshi Kitano.
Ghost in the Shell opens on March 30
Want more articles like this? Follow SCMP Film on Facebook