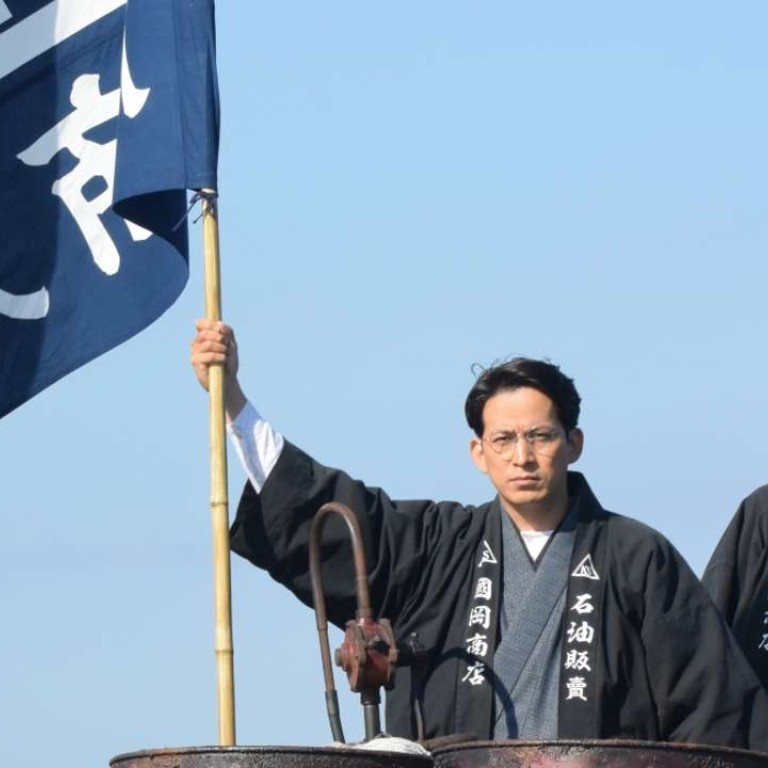 Review

|
Film review – Fueled: The Man They Called Pirate is right-wing Japanese propaganda
Director Takashi Yamazaki's production might be slick, but being based on a novel by a best-selling Japanese writer who denies the Nanking massacre means it can't escape clichés
2.5/5 stars
Fueled: The Man They Call Pirate is a hard film to judge. In a vacuum, this sweeping drama about one man's steely determination to restore his company after the collapse of his home country is slickly directed by Takashi Yamazaki ( Parasyte ), with strong production values and performances by an ensemble cast. Sure, the formula is predictable and cliched, but it's enjoyable filmmaking nonetheless.
When taken into context, however, there's no denying that this film is right-wing Japanese propaganda. Based on the best-selling 2013 novel by Naoki Hyakuta (who also penned the novel behind Yamazaki's controversial The Eternal Zero), it begins in media res with the second US bombing of Japan – that would be Nagasaki, with Hiroshima coming three days earlier – which effectively ended the second world war.
The surrender left Japan's economy in ruins, with Tetsuzo Kunioka's oil company hit the hardest. Played by the 36-year-old Junichi Okada in middle-aged makeup, Tetsuzo is portrayed as a loyal, righteous man and a singular-minded businessman who's always been willing to take risks so his company – and his country – can thrive. Cutting back and forth between the 1940s and 1920s, the film details how Tetsuzo first built his company, and how he'll rebuild it again.
The caricature portrayal of Americans and British in the film, along with the nationalistic dialogue, would be alarming enough even if you didn't know about the source material. But once you realise that Hyakuta has gone on record denying the Nanking massacre and other Japanese war crimes, then it's hard to look at Fueled as anything more than nationalist propaganda.
Fueled: The Man They Called Pirate opens on April 6
Want more articles like this? Follow SCMP Film on Facebook