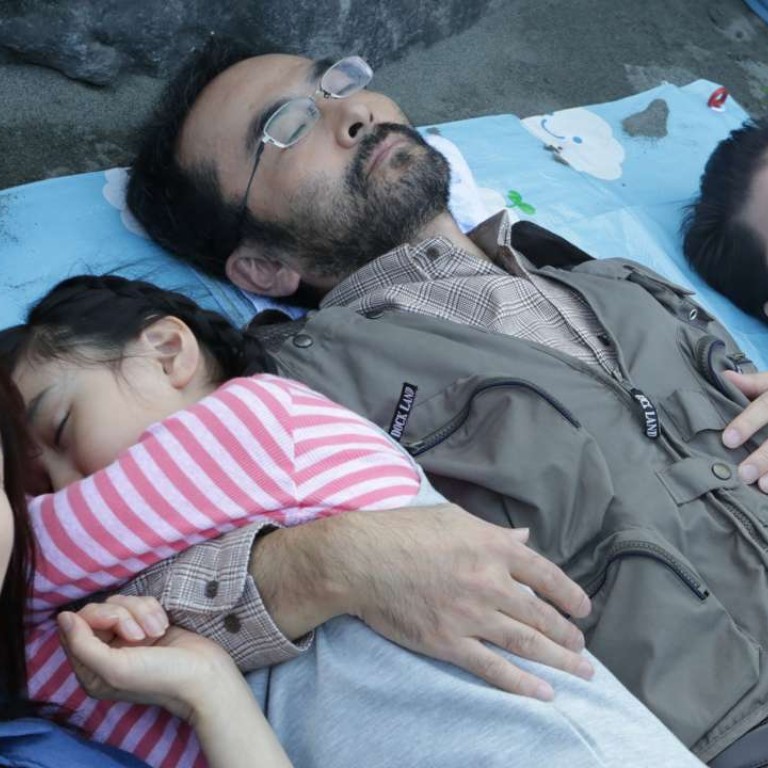 Japanese filmmaker Koji Fukada on Cannes winner Harmonium, his Eric Rohmer fandom, and his brush with theatre
Writer-director has mined contemporary theatre troupe's work for screenplays, stars and acting style, but his biggest influence is French New Wave's Rohmer and his characters' journey through suffering to happiness
A piece of trivia that comes up in almost every interview with Japanese filmmaker Koji Fukada is that he's a mega fan of French New Wave director Eric Rohmer, who weaved naturalistic performances and recurrent touches of ambiguity into his profound dramas about relationships.
Rohmer's gentle 1986 classic, The Green Ray, is a favourite of Fukada, whose first five features are all informed by Rohmer's world view to different degrees. Few people were surprised that Harmonium, the Japanese writer-director's first entry in the Cannes Film Festival, found an appreciative audience there in May 2016 and walked away with the Jury Prize in its Un Certain Regard section.
"I started watching Rohmer's work when I was in senior high," says Fukada, 37, speaking in Hong Kong in March, where he attended the Asian Film Awards ceremony; Tadanobu Asano was awarded the best actor prize for his enigmatic role in Harmonium. "The audience can feel his characters' joy and sadness through Rohmer's direction and screenplay. His films usually have a happy ending, but it's one that you feel the characters have to earn through a lot of chance encounters.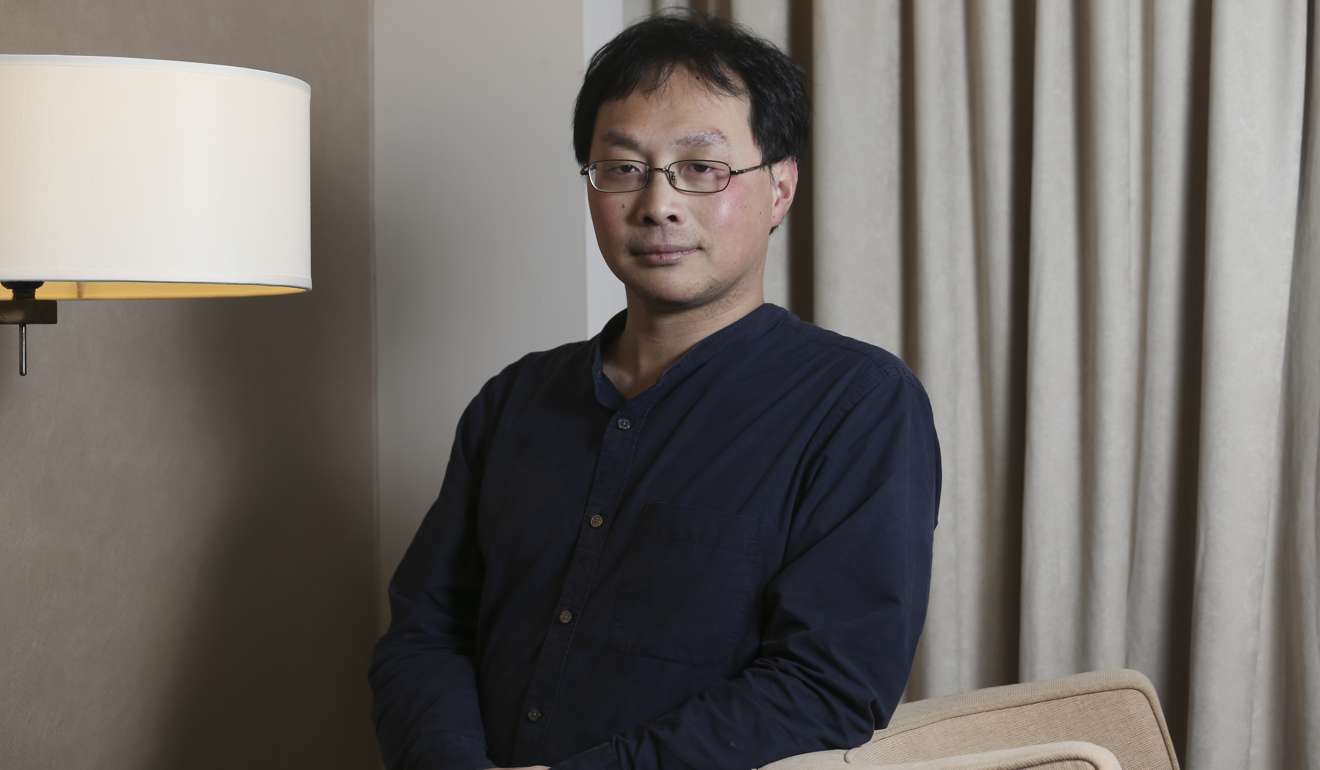 "In my films as well, you see suffering but also a kind of happiness in the end. Rohmer's films are not about how people succeed with hard work, like they do in Rocky."
The process is the key to Fukada's films. One of the most acclaimed films of 2016 (it was also named the top Japanese film in The Japan Times' year-end poll), the pitch-black Harmonium examines themes of family, guilt, revenge and repressed desire – per Freud and Jung, according to the director – with a calmness that only adds to its disconcerting quality.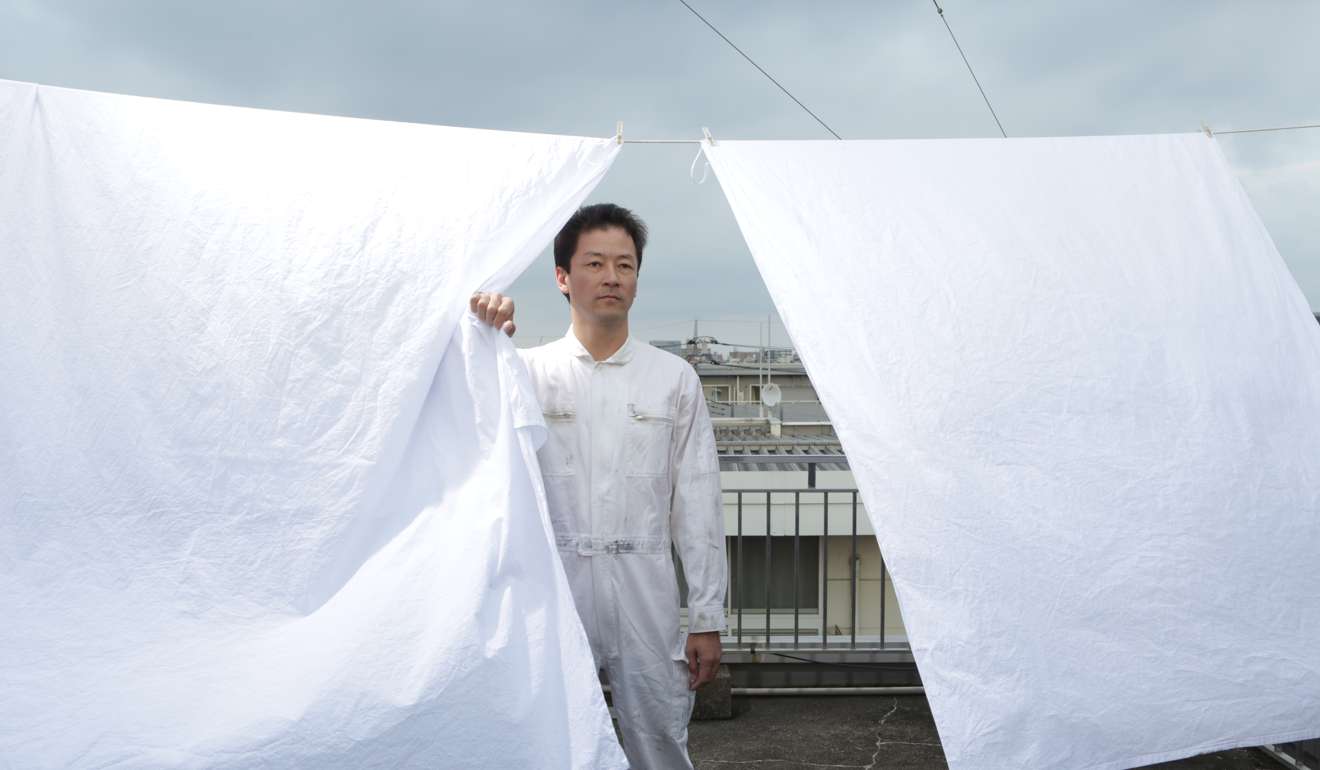 In the film, the uneventful life of a middle-class family – reticent metal workshop operator Toshio (Kanji Furutachi), his Christian wife Akie (Mariko Tsutsui) and their cute little daughter Hotaru (Momone Shinokawa) – is turned upside down when Toshio takes in Yasaka (Asano), a mysterious stranger from his past and fresh out of prison.
Fukada first came up with the premise for Harmonium in 2006 when he wrote a short synopsis inspired by the sudden moments of violence he saw in everyday life, from the Great Hanshin earthquake, to the Tokyo subway sarin attack and other incidents of "tero" – meaning "indiscriminate terrorism" in contemporary Japanese slang.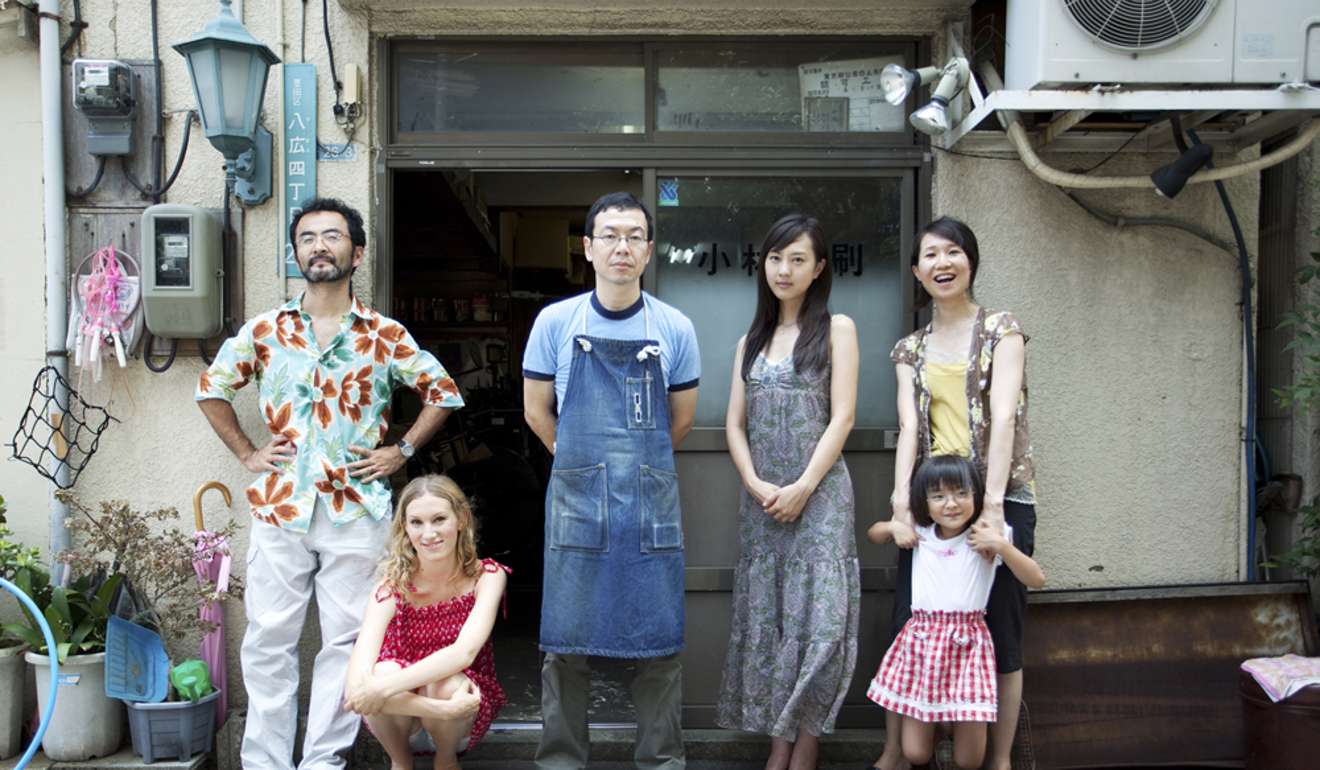 Short of the budget for a glossy feature, he told that story in small-budget film Hospitalité (2010), a spiritual sequel to Harmonium that saw Furutachi play the outsider role. "From crimes and car crashes to earthquakes and terrorist attacks, our daily life is filled with inexplicable violence. I want to convey that idea with this story," says the filmmaker.
Fukada's career path has been a convoluted one, even though he was already a film buff in his early teens after watching tons of the movies his father kept at home on VHS tape. "I had a lot of fun watching movies then, but I didn't know anything about independent filmmaking at that point," he recalls.
Fukada picked history for his university degree. It wasn't until he was in his second year of college, at age 19, that he chanced upon the door to his dreams.
"It was when I went to watch movies in Shibuya, Tokyo, that I saw a school was promoting evening courses on filmmaking. So for a period, I was a university student by day and a film student by night," he says of The Film School of Tokyo, a small but unquestionably important institution based in Tokyo's Kyobashi area, which counted heavyweight filmmakers such as Shinji Aoyama and Hirokazu Koreeda among its teachers. "I was taught there by Kiyoshi Kurosawa."
Fukada had become an independent filmmaker by the time he graduated from university, but the dire need to finance his film projects would take him in another unexpected, though ultimately beneficial, direction three years later: he joined the theatre troupe Seinendan in 2005.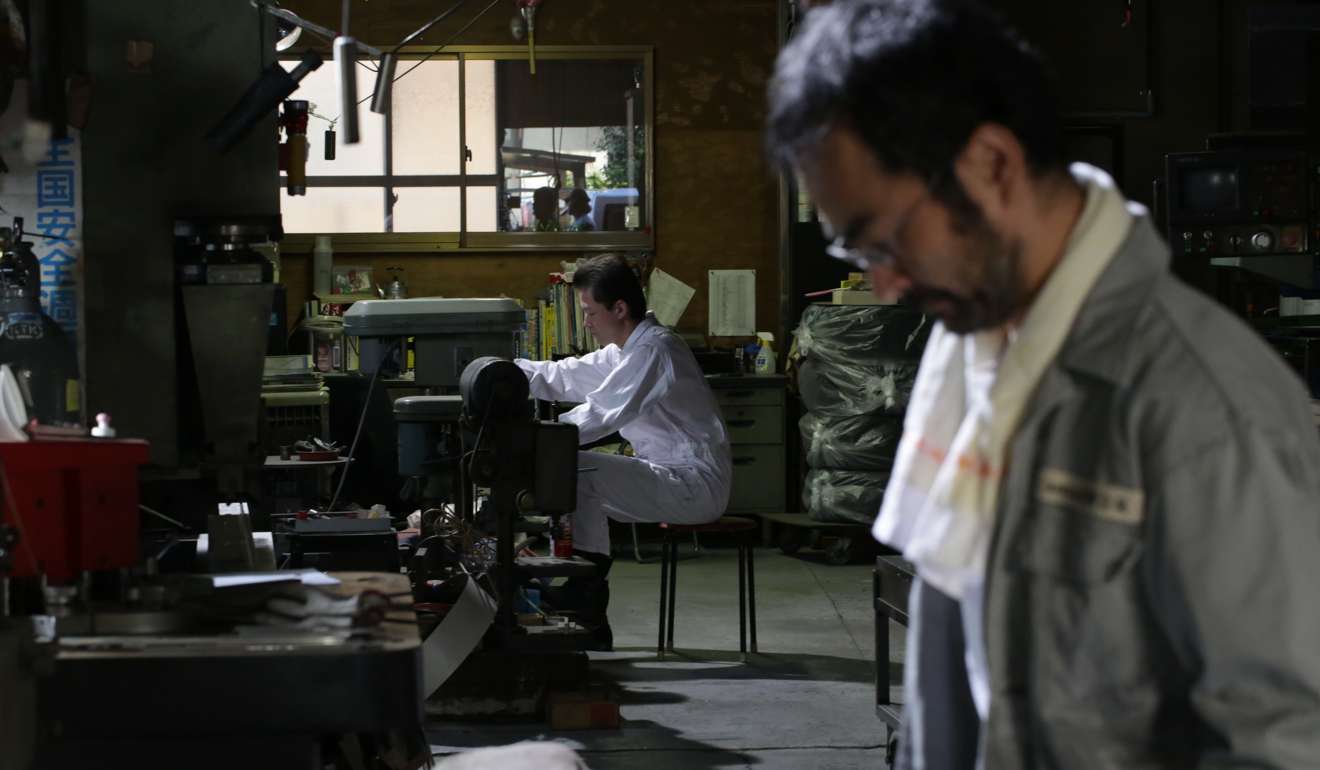 "An actress who featured in one of my early indie films happened to belong to this troupe, and I was introduced," says the filmmaker. "As I thought theatre and film are similar to each other, I decided to join the troupe."
If the acting in Fukada's films strikes audiences as being far more naturalistic than the histrionics often seen in mainstream Japanese movies, this is in no small part due to his identification with Seinendan and the philosophy of its leader, Oriza Hirata, the playwright who invented "contemporary colloquial theatre" theory – or, as some critics have dubbed it, "quiet drama".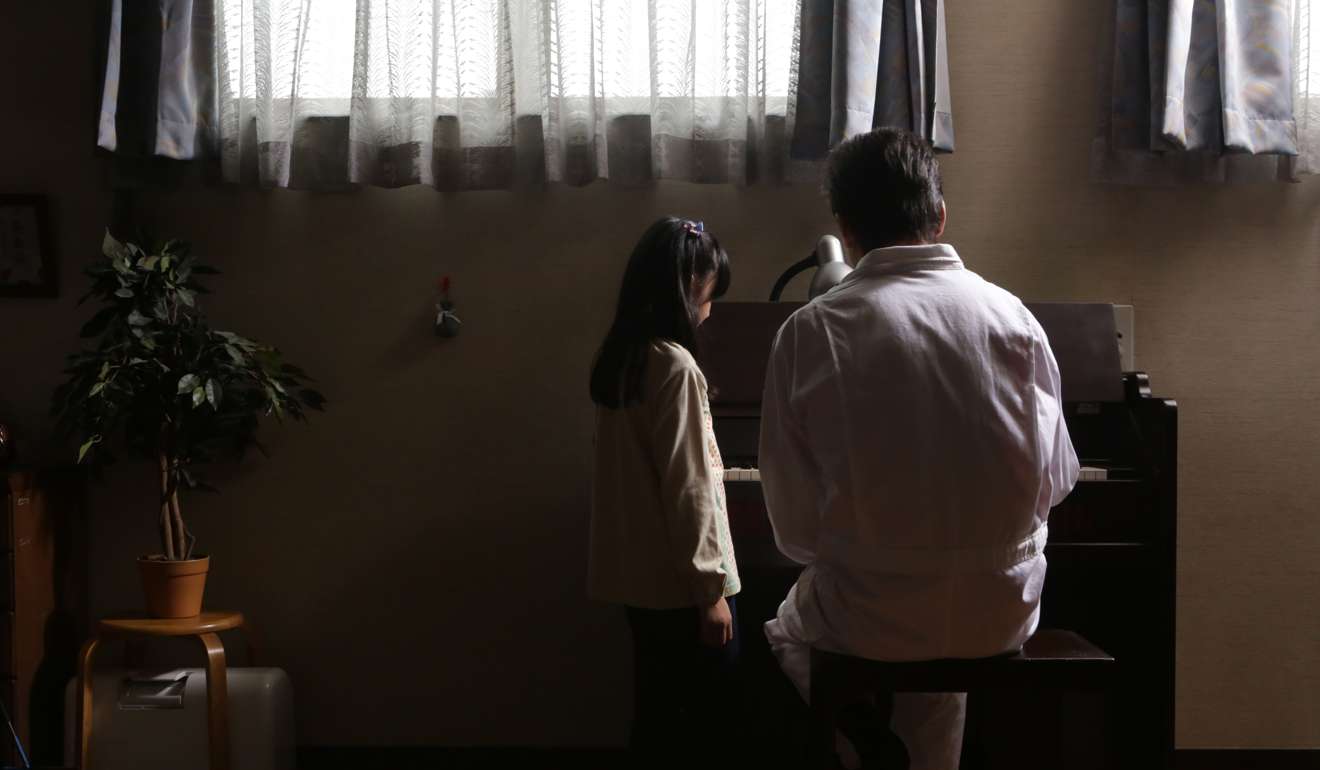 "[Hirata] is quite influential in the field," Fukada says. "Actors usually need to say their lines out loud in the theatre, but for our troupe, actors could use a normal tone during performances, so that their delivery resembles how people converse in a café, a restaurant or the office. We replaced the more exaggerated and obvious form of expression with something closer to everyday life.
"In the meantime, the audience are afforded room to freely interpret the characters' emotions when they watch the shows. This [ambiguity] is, again, similar to what Rohmer was trying to do in his films. That's why I still think this method of expression is the way to go, and that's why I joined the troupe."
Fukada remains a member of Seinendan to this day, and that long-term involvement has fed back into his film career: Harmonium star Furutachi, also a regular in his films, is one of Seinendan's experienced performers; and Fukada's apocalyptic sci-fi drama Sayonara (2015) was adapted from a Hirata play that's in Seinendan's repertoire.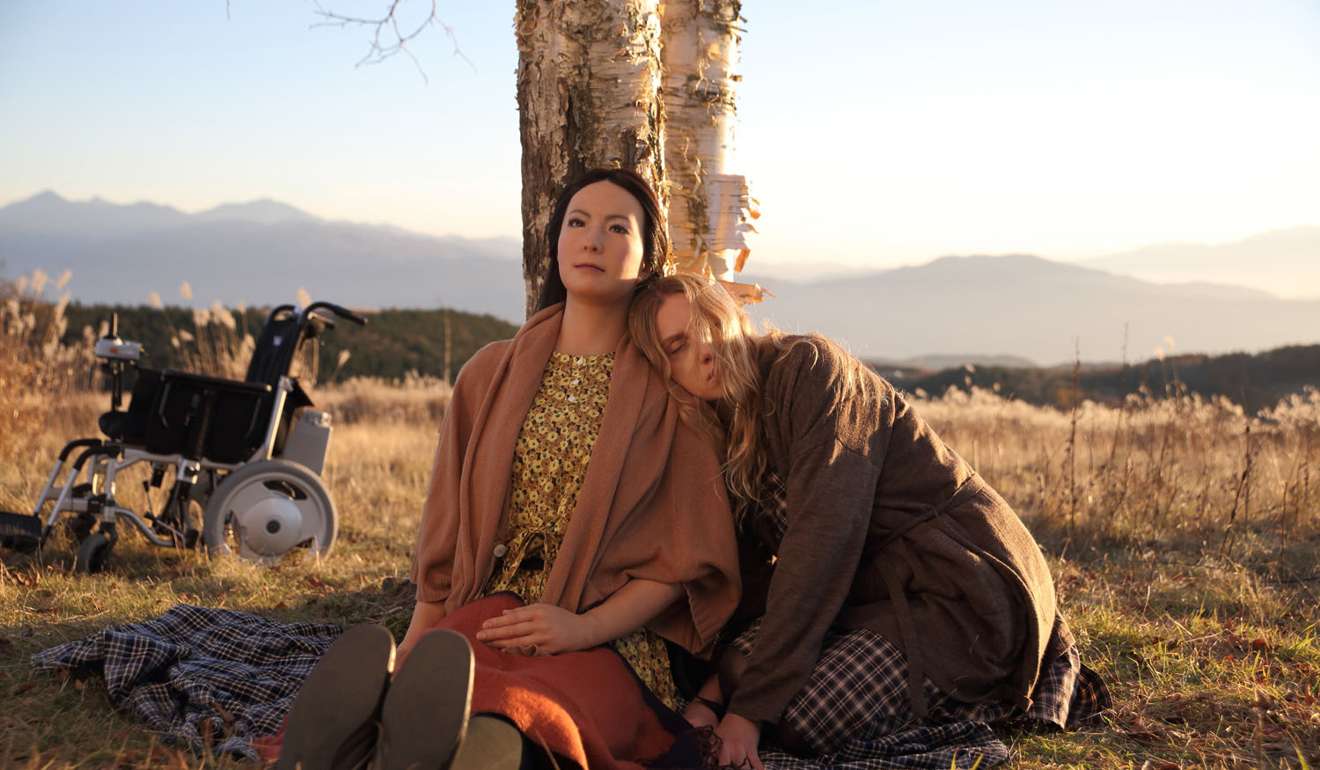 His preference for multiple interpretations is certainly on display towards the end of Harmonium, which takes a heartbreaking turn in concluding the already bleak story.
"Many people in Japan asked me whether the characters are saved in the end, and I reply that I don't know the future," Fukada says with a cheeky smile. "The kind of films that I want to make would let the viewers find their own explanations. I think of my work as a mirror; when people look at it, it reflects their own mind and their own personality, so everyone may feel differently towards my films. In the ending of Harmonium, some people see despair and some see hope."
The filmmaker reveals that he'll head to Indonesia in August to start shooting his next film, which he describes as "a youth story about a Japanese and an Indonesian". Will it be a romance, I ask. "The new film will be romantic – if you compare it with Harmonium," is all Fukada will say.
Harmonium opens on April 13
Want more articles like this? Follow SCMP Film on Facebook
This article appeared in the South China Morning Post print edition as: calm before the storm