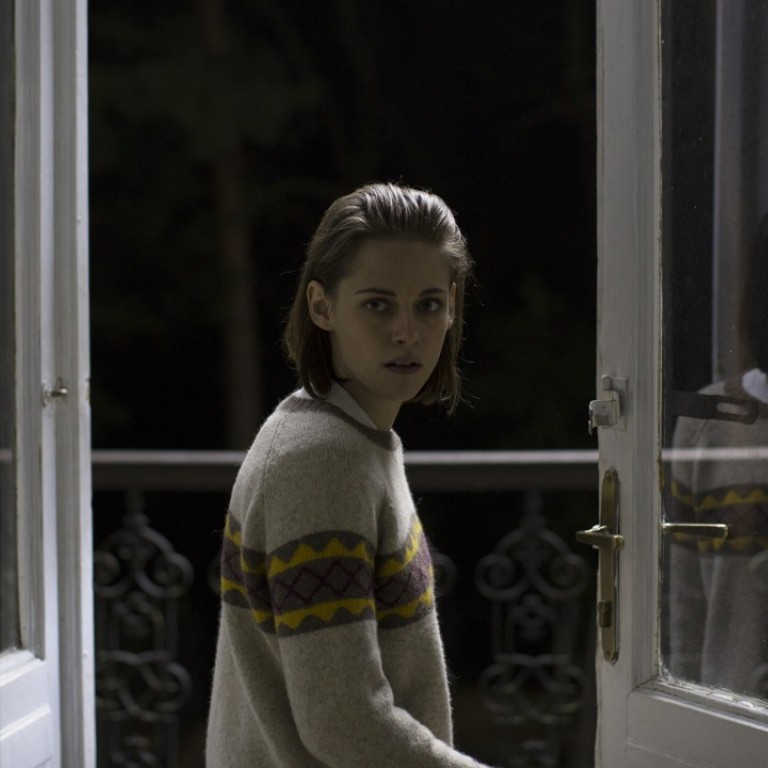 Review

|
Film review: Personal Shopper – Kristen Stewart juggles fashion and phantoms in bizarre psychological drama
Stewart is at her best in this story of a supermodel's personal shopper who can commune with the dead, and is searching for her deceased twin brother
3/5 stars
Fashion meets phantoms? Olivier Assayas' psychological spook story sits at a bizarre crossroads. Set in Paris and starring Kristen Stewart, it's an unusual pit stop in the career of one of France's most interesting directors.
Assayas, who wrote the script after his last proposed project, Idol's Eye, collapsed, has conjured a story that gets the best out of Stewart: the Hollywood actress is placed in far scarier circumstances than in the vampire-driven Twilight franchise that made her name.
She plays Maureen, a personal shopper for a German supermodel who spends her days travelling by scooter to collect haute couture outfits for her absentee boss, Kyra. But she's also a medium, able to commune with the dead. Mourning the loss of her twin brother, Lewis, Maureen is haunted – but by what or whom? Is it Lewis? The film has the eerie quality of Roman Polanski's Repulsion, with claustrophobic apartments and an increasingly frazzled protagonist.
Stewart won a César award for her role – also as a personal assistant – in Assayas' last film, Clouds of Sils Maria . Here, she's compelling to watch, even if not all the scenes quite come off. One extended sequence set on a Eurostar train, as she furiously texts back and forth with an unknown entity, is particularly unsettling. But Assayas doesn't quite have it in him to create a classic horror. Rather, this is an inward-looking tale about a woman seeking to find her identity amid the ghouls and gowns.
Personal Shopper opens on May 11
Want more articles like this? Follow SCMP Film on Facebook