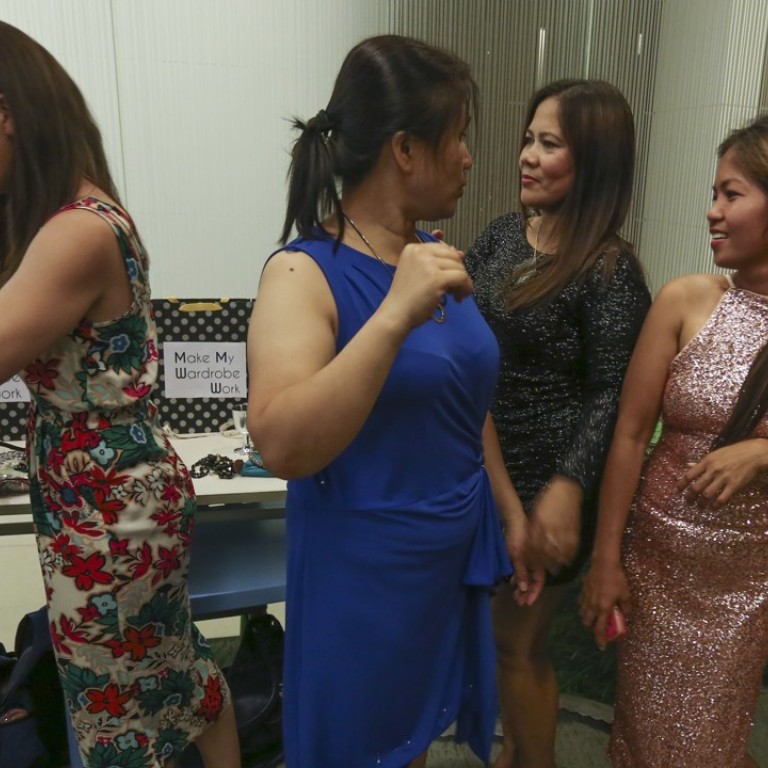 Donor frocks help Hong Kong helpers look the part on red carpet for premiere of documentary about their lives
After snub from corporate sponsors, style consultant Sheryl Bolden appealed for donation of dresses so the domestic helpers who appear in documentary The Helper looked the part on red carpet at film's premiere
Sparkling wine, plates of muffins and a rack of party dresses – it was a special treat for 22 of the 30 women who star in the upcoming documentary The Helper, which chronicles the stories of foreign domestic helpers in Hong Kong.
The feature-length documentary explores the difficult working conditions faced by the women, the heartbreaking separation from loved ones and the immense contribution they make to society. With the support of the European Union Office to Hong Kong and Macau, and investment bank Goldman Sachs, the film will premiere at the Asia Society in Admiralty on Sunday at a red-carpet charity fundraising event.
The 30 domestic helpers who feature in the documentary will attend the premiere. But a red-carpet event calls for a posh frock, and for many of the women this posed a problem.
"When we were putting together this event we were super-conscious of the dress code. It seems like a black tie event, but what were the ladies going to wear? We didn't want to put on them the burden of needing to buy a dress," says Joanna Bowers, the film's director.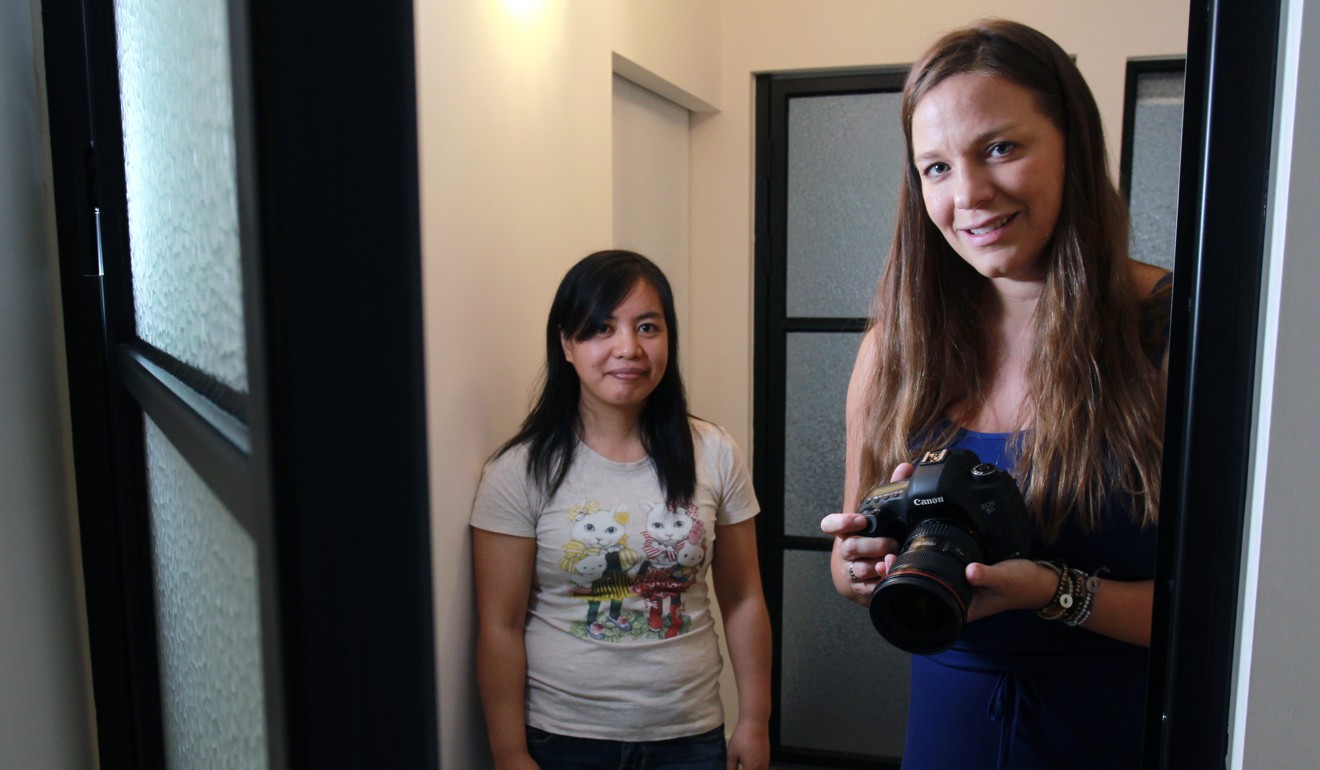 Bowers reached out for sponsorship to dress the women, but when the companies realised who they would be dressing, they declined. She mentioned the problem to her friend and neighbour Sheryl Bolden, founder of the wardrobe editing and style consultancy Make My Wardrobe Work.
Bolden suggested putting out an appeal online and on April 24 posted requests for dresses on her own website as well as the hongkongmoms.com forum. The response was immediate. Within a week, 12 dresses had been donated and by last Sunday when they got together for a party she had 30.
"We wanted to make these women feel like a million dollars. The response has been amazing. We got a couple of long dresses, plenty of little black dresses, cocktail dresses, strapless, sequined and sparkles," says Bolden.
Rather than simply hand out the donated dresses, Bolden set out to make it a really special Sunday dress-up. She booked the clubhouse in her Sai Ying Pun apartment block, stocked up with sparkling wine and tasty treats, and helped the women with dress selection and styling tips.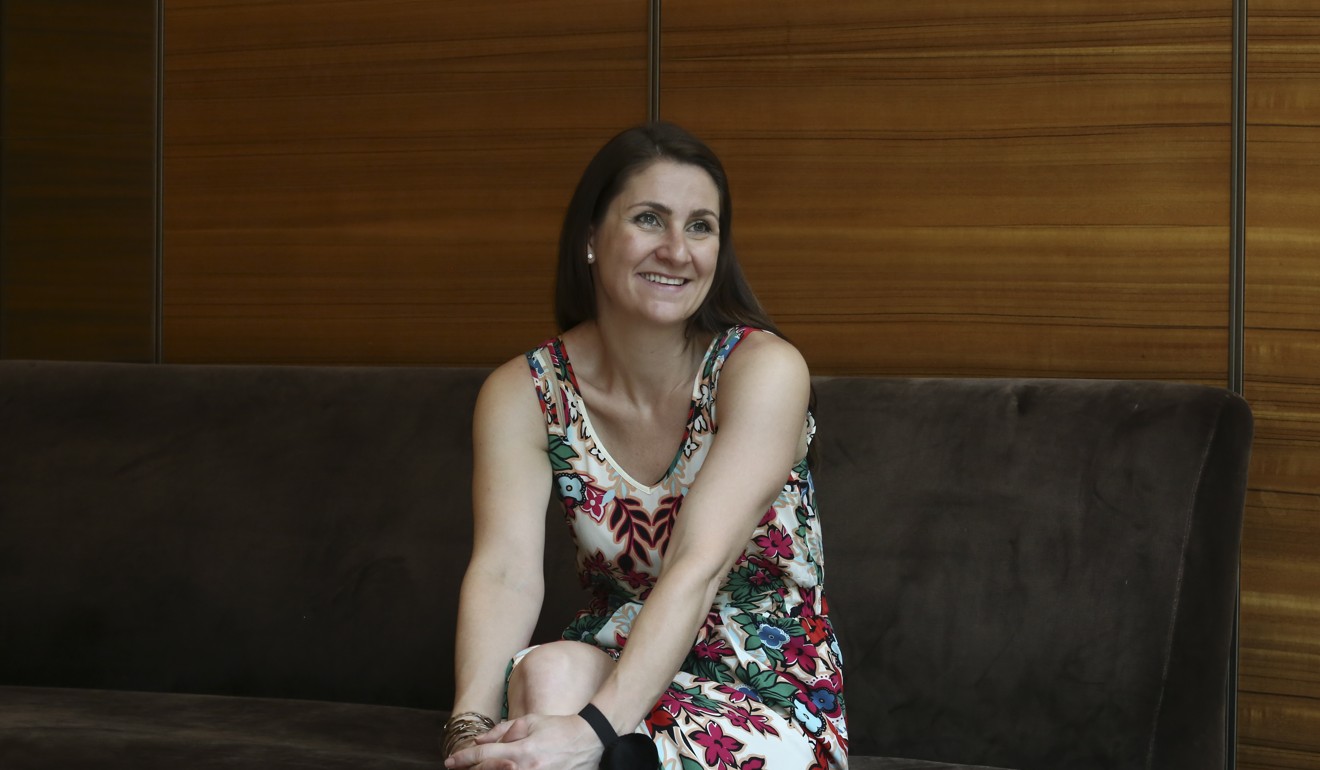 "If I have a private session for a client, or even if you go to see a personal shopper, you are made to feel special and I wanted to create an element of that," says Bolden.
Although only 15 women were expected to attend last Sunday's get-together, when they started sharing on social media what a fun time they were having, those who had said they already had a dress came to join the fun.
"When we told them that they could keep the dress they were screaming. A couple of the younger girls wearing long, sequined gowns were crying. They were so happy," she says.
Many of the women are members of Unsung Heroes, a choir of domestic helpers that features in the documentary. They will be singing on Sunday afternoon in Discovery Bay and will go directly from that performance to the Asia Society, where a room has been booked for them to get ready for their red carpet appearance there – a makeup artist and hairdresser have both offered to help them look their best.
In addition to the choir, the documentary profiles Liza Avelino, a Filipino domestic helper and mountaineer who has been voluntarily leading hikes in Hong Kong and has a positive story to share, and the harrowing tale of Indonesian Nurul Hidayah.
"If it wasn't for PathFinders [a Hong Kong charity that works with vulnerable migrant mothers and their babies] I don't know if Nurul or her daughter would be here today. They found her eight months pregnant and homeless, sleeping on a beach in Tuen Mun, Gold Coast," says Bowers, who runs the production company Cheeky Monkey.
Immediately after Sunday's screening a social media campaign will be launched with the aim of raising awareness about domestic helpers around the world. The "Thanks a Million" campaign aims to collect expressions of gratitude for domestic workers, and Bowers says this will measure the impact of the film.
"If this film has generated feelings of gratitude in you for the domestic helper in your life, then please go to the Facebook page and show thanks – clicking on the heart button or sharing a photo of you and your helper," says Bowers.
She hopes the documentary humanises domestic helpers and tells compelling stories that make people stop and look at the woman in their home with slightly different eyes.
"Our whole goal of the film is a shift in perception, to increase empathy, gratitude and appreciation of domestic helpers. I'm super excited to see these ladies on the red carpet," says Bowers.
There are still some tickets (HK$1,100) to Sunday night's premiere and champagne reception available through the production team at
[email protected]
. Proceeds from the event will go to PathFinders, Enrich (a local charity promoting the economic empowerment of foreign domestic workers) and FilmAid Asia. Bowers is currently seeking a distribution deal, so that the film can be screened at cinemas.
"We are in talks to get it in cinemas and want to do it before Hong Kong empties for the summer. We have had offers for distribution internationally and then we plan to do corporate screening programmes," says Bowers.
For more information, visit helperdocumentary.com and facebook.com/thehelperdocumentary.