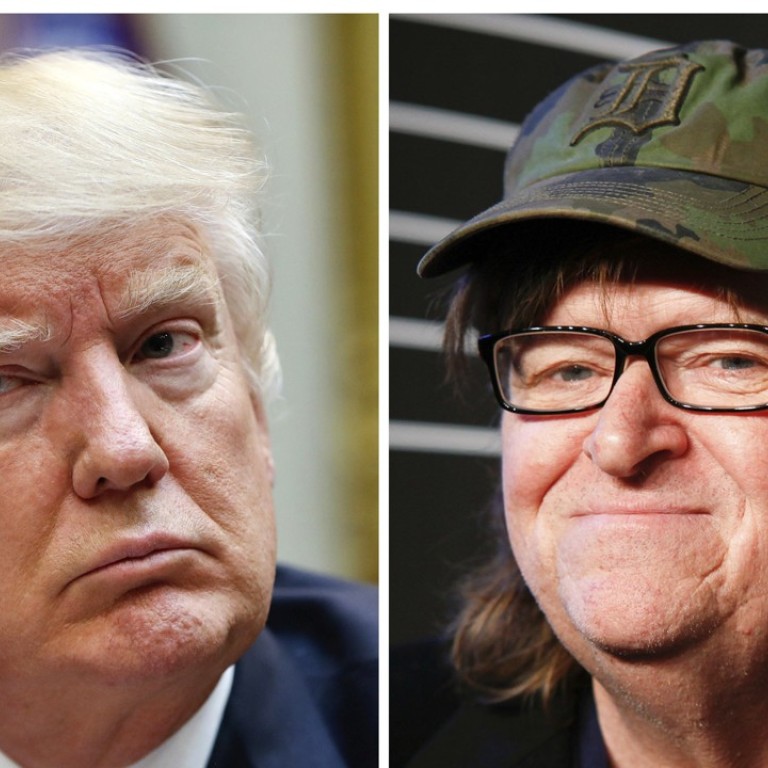 Michael Moore's secret anti-Trump documentary, Fahrenheit 11/9, acquired by Weinsteins
Having distributed Moore's Fahrenheit 9/11, documentary which grossed US$200 million, Weinsteins pick up his latest, whose title refers to the November day when Trump was declared winner of US presidential election
Famed documentarian Michael Moore has been secretly working on a film about Donald Trump's presidential election. Titled Fahrenheit 11/9, the film, still in production, was personally acquired by the Weinstein Co.'s Bob and Harvey Weinstein on Tuesday, the pair announced.
"Fahrenheit 11/9 will be presented with the mix of outrage and mischievous humour that has made Moore the most successful documentary filmmaker in the world," reads a statement from the company.
The "11/9" in the doc's title refers to the day Trump was declared president of the United States, at 2:29 am on November 9, 2016. The Weinsteins' acquisition of the film marks a re-teaming of the trio, as Moore's Fahrenheit 9/11, about the aftermath of the September 11 terrorist attacks, was also distributed by them (and set a US$200 million worldwide record for the biggest-grossing documentary of all time).
Moore made headlines just weeks before the election by filming a documentary in 11 days and releasing it in New York, Los Angeles and on digital platforms. It was titled TrumpLand and aimed at the "depressed Hillary voter".
While there is no word on whether 11/9 will feature any of the same footage, the studio says it's "expected to be key in dissolving Trump's 'Teflon' shield and, in turn, his presidency".
"No matter what you throw at him, it hasn't worked," Moore said. "No matter what is revealed, he remains standing. Facts, reality, brains cannot defeat him. Even when he commits a self-inflicted wound, he gets up the next morning and keeps going and tweeting.
"That all ends with this movie."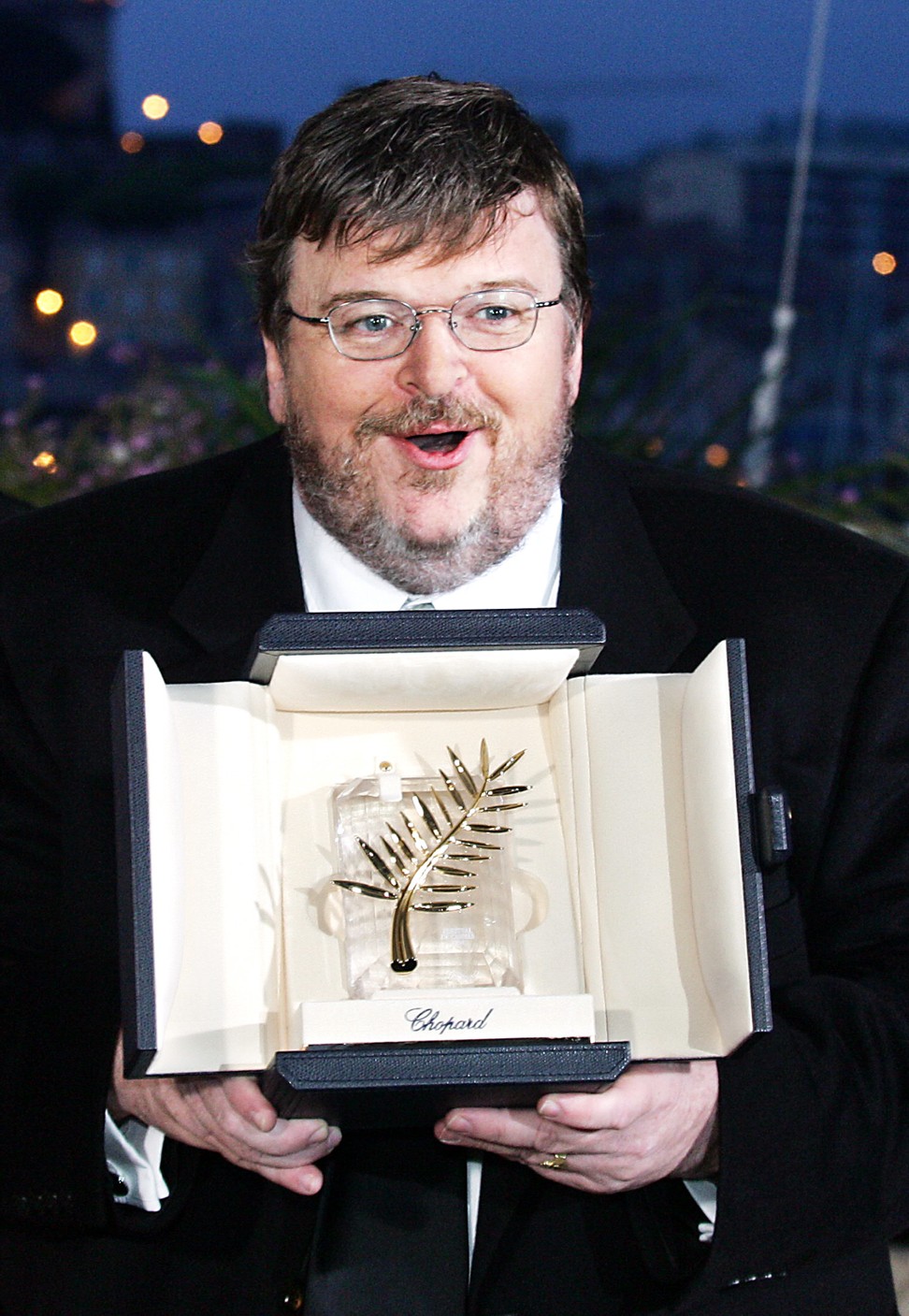 The Weinsteins added: "There is no greater part of what we can do right now than to have the power to bring Michael Moore to a mass audience. When we had the opportunity to work with him on Fahrenheit 9/11, we were so persistent that we ultimately had to part ways from Disney and we lost our beloved Miramax, named after our parents, because we believed so strongly in the message.
"The movie broke all records then, and we plan to do so again. This movie will have one of the most innovative distribution plans ever," the statement continued. "Now more than ever, Michael's appetite for the truth is crucial. We are ecstatic to be a part of this revolution."
No release date is set as of yet, but studio COO David Glasser is shopping the film this week in Cannes, where Fahrenheit 9/11 won the coveted Palme D'or in 2004. To this day, it is still the largest-grossing Palme D'or winner in the 70-year history of the Cannes Film Festival.