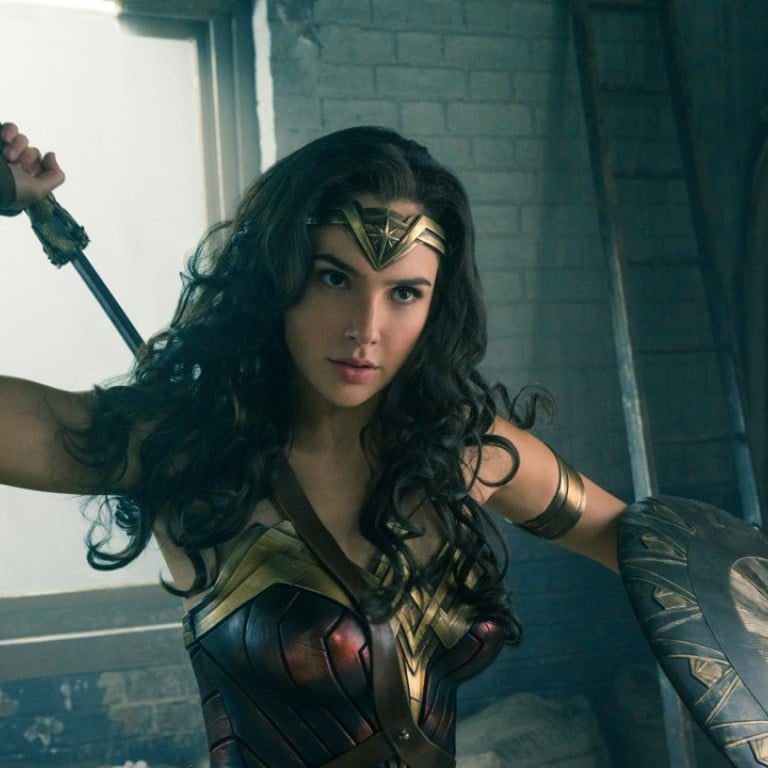 Wonder Woman 'not a feminist hero', says groundbreaking movie's female director
Wonder Woman chalks up a couple of firsts: DC Comics character has never had her own stand-alone movie, and Patty Jenkins is the first woman to direct a superhero movie – but she says gender isn't an issue for her or the character
At first glance, Patty Jenkins' Wonder Woman might just seem like another superhero movie in an already crowded summer marketplace. But there's a lot riding on this first standalone film for DC Comics' female heroine: a franchise that requires a character to root for; a studio that needs a superhero-sized hit; a genre that is in danger of looking sexist; an industry beset by inequality.
Yes, Wonder Woman really needs to succeed.
Remarkably, Jenkins is the first female director in Hollywood to helm a superhero movie with Wonder Woman – a rather damning indictment of the way predominantly male-run studios have veered towards male filmmakers for this money-spinning genre.
It's not the only first. For a character introduced in 1941, Wonder Woman has never enjoyed her own big-screen solo movie until now. An abandoned film in the mid-2000s by The Avengers director Joss Whedon is the closest Hollywood has come.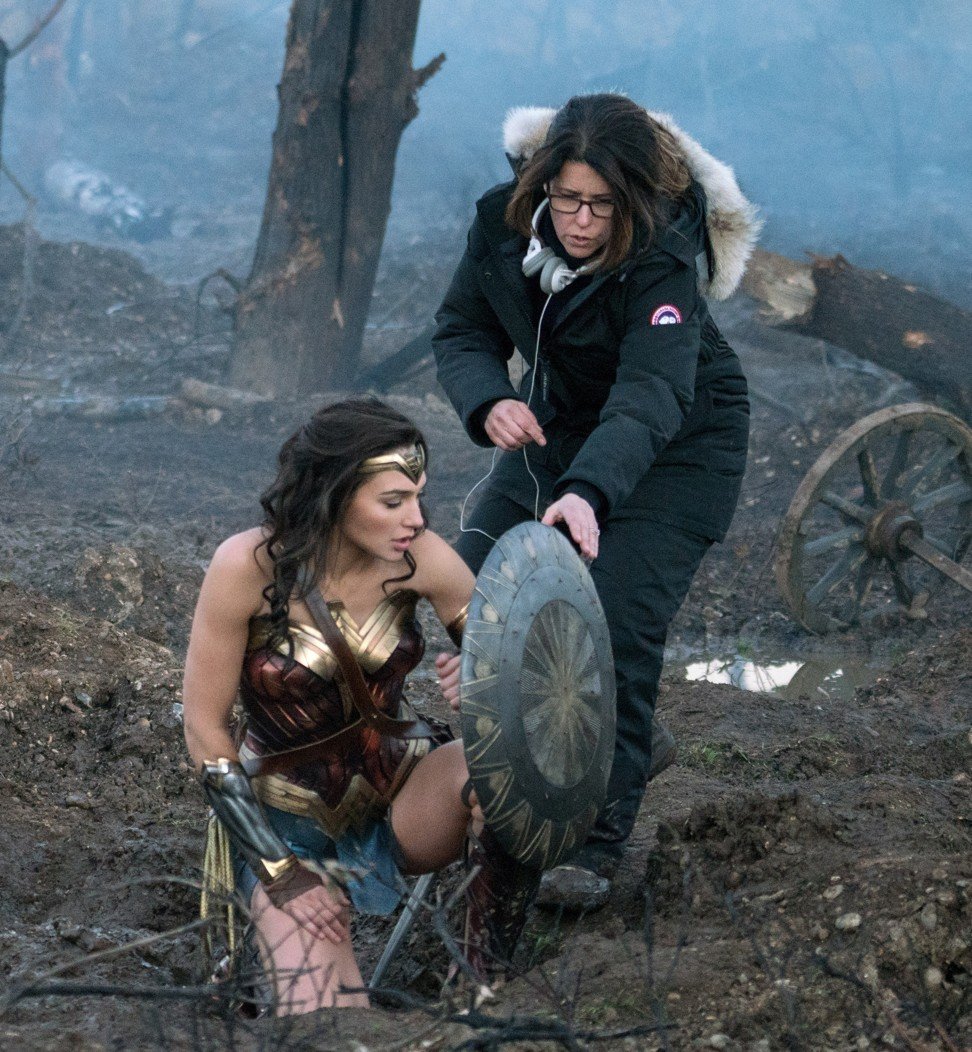 Jenkins, who previously steered Charlize Theron to an Oscar in her 2003 directorial debut Monster, took inspiration from her own young son when she came on board the project. Watching him excitedly play with a Wonder Woman doll was "mind-blowing", she says.
"He's not thinking about it [or what it means]. And that happened in the '70s for a while. She was so embraced in the Justice League that on the playground you could be Wonder Woman and it wasn't a big deal."
In other words, when DC's Justice League comics brought together heroes like Batman, Superman, The Flash and Wonder Woman in that era, she was one of the gang. It helped that Lynda Carter successfully played the character in a TV series from 1975 to 1979. Or that Wonder Woman, after years in the doldrums, became embraced as a feminist hero.
Jenkins, 45, bristles at this last idea, however. "[Wonder Woman] doesn't have a chip on her shoulder. That was something I felt … that I really brought in. We had a lot of conversations about feminism and her point of view. She's not a feminist. It never occurred to her that she would treat somebody differently to somebody else, which is the stronger statement."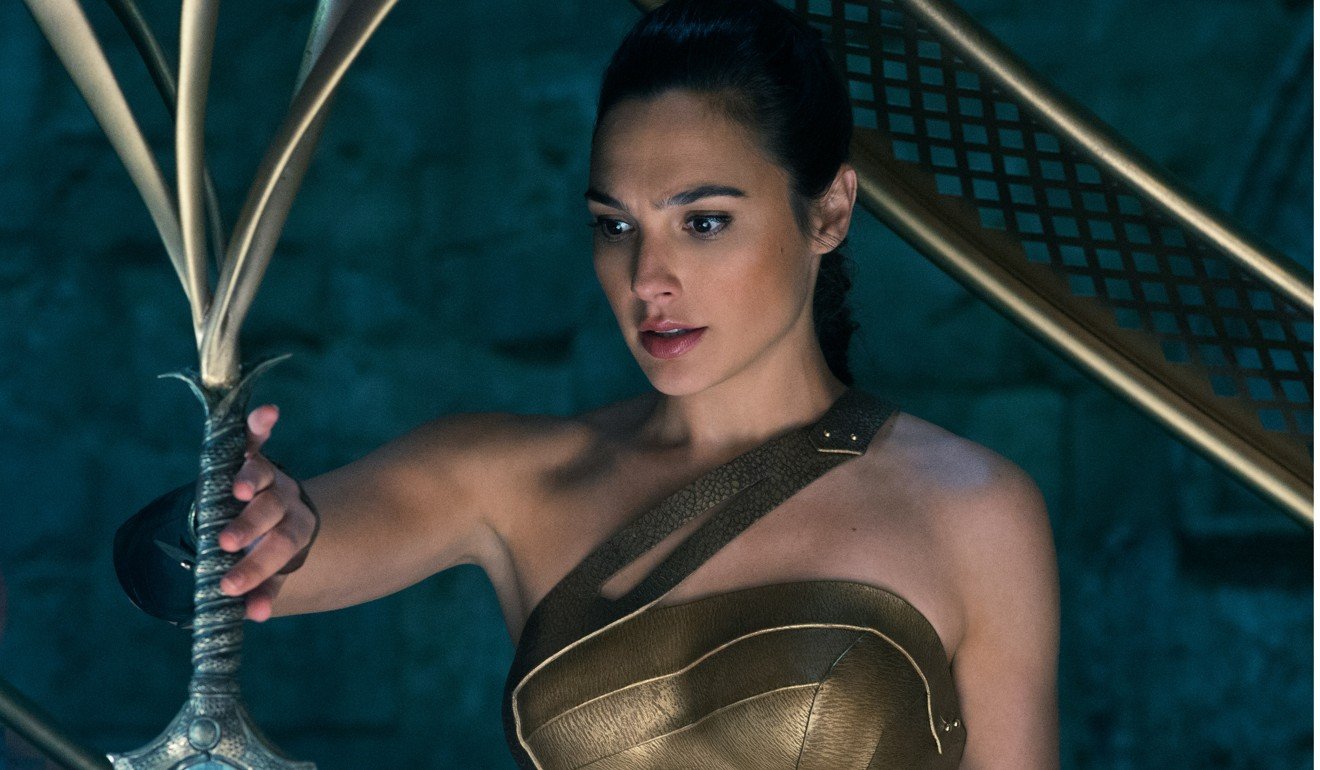 Jenkins was never "thinking about her as a woman", she adds. "She's just a universal character to me."
With Israeli actress Gal Gadot in the role, Jenkins' film is an origin story, set long before Gadot's introduction as Wonder Woman in last year's contemporary-set Batman vs. Superman: Dawn of Justice . Beginning in the early 20th century, this tells how the Amazon princess and warrior Diana of Themyscira meets US military pilot Steve Trevor (Chris Pine). Travelling with him under the name Diana Prince, to a Europe wracked by the first world war, it's here that she fully embraces her powers.
When Jenkins was growing up, female-driven superhero films were almost treated with disdain.
Supergirl
(1984) starred Helen Slater as Superman's cousin in a lacklustre spin-off of the DC franchise. Even more slated was
Catwoman
, the 2004 tale of Batman's female nemesis starring Halle Berry. Rival comics outfit Marvel was not immune, as shown by 2005's ill-received
Elektra
, starring Jennifer Garner as an assassin-for-hire.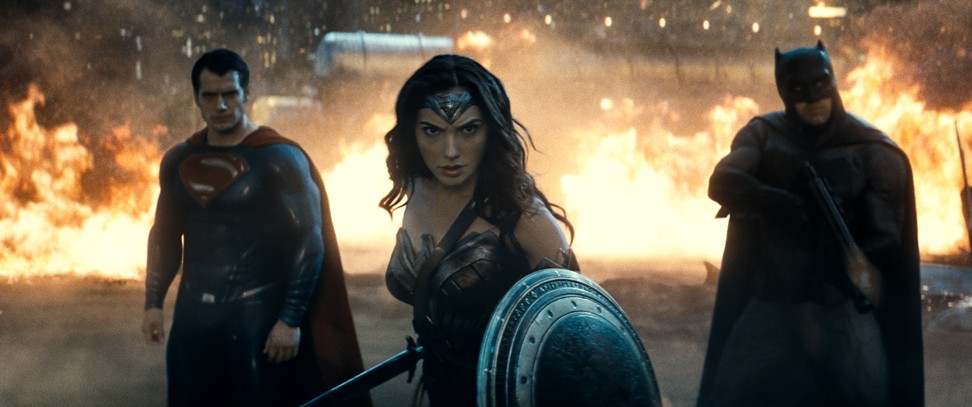 The accepted wisdom was that audiences for these movies – predominantly men aged 18 to 25 – were not interested in female heroes. "For me, there was a strange misconception that happened in Hollywood for a strange pocket of time," says Jenkins.
"The world was a more sexist place, of course, but also there was a period of time where young boys dominated the market and that furthered that problem and issue. It's funny. It's still hilarious to me that you can make a movie about a snail or an orang-utan or dog and make them a universal character but when you try to make a woman a universal character, it's 'Mmm … I don't know!'"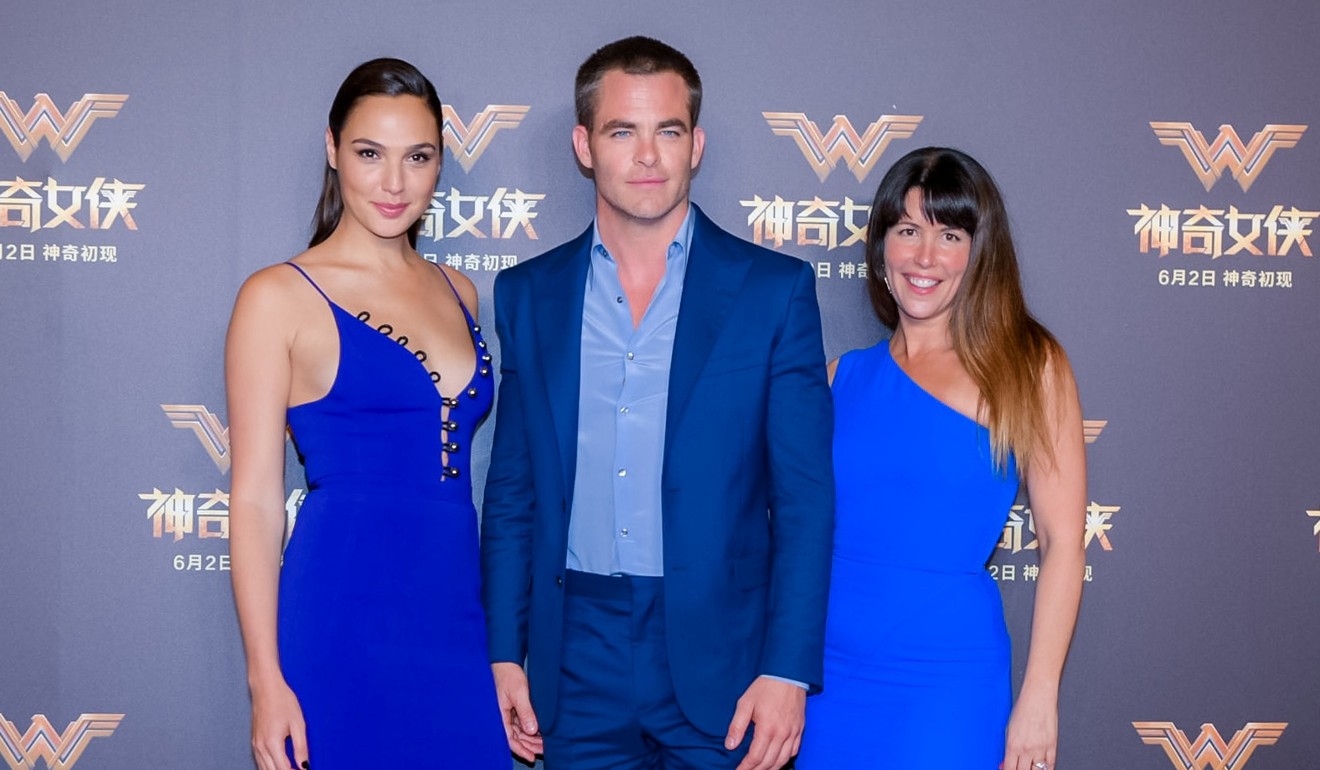 Alongside Jennifer Lawrence's Katniss Everdeen in the Hunger Games franchise, Marvel changed all that with the introduction of Scarlett Johansson's Black Widow, first seen in Iron Man 2. Elizabeth Olsen's Scarlet Witch, another Avengers alumna, has also bolstered the female quota.
Meanwhile, Captain America character Peggy Carter (Hayley Atwell) has fronted a spin-off television show, Agent Carter. The Guardians of the Galaxy films feature Zoe Saldana's green-skinned Gamora in a significant role. Most encouragingly, Avengers: Infinity War will introduce Carol Danvers, aka Captain Marvel; played by Brie Larson, she will be given Marvel's first solo female superhero movie in 2019.
Still, Wonder Woman remains the first of the modern era – with Jenkins leading the charge. "I don't think about myself as a woman filmmaker this way, I don't think about this as a woman's film that way," she reiterates.
"She's a superhero. That is the victory. If we let it hold her back – which I think is what has happened in the past – then it's not a victory. If we just drop it and move forward and let her be what she is … now you've changed someone's mind."
There are other pressures on Wonder Woman, as its protagonist will also appear in a Justice League movie in November. After poor reviews for all the DC movies to date, and with stand-alone films planned for fellow Justice League heroes The Flash and Aquaman, studio backers Warners can't take the risk of interest waning in this multi-film superhero ensemble.
It doesn't help that the villain-led DC-effort Suicide Squad set the bar pretty low for female representation, with its rather leering portrait of the unhinged criminal Harley Quinn, played by Margot Robbie.
As it happens, Jenkins almost became the first female director of a superhero movie four years ago, on Marvel's sequel Thor: The Dark World. She and the company eventually parted ways. "They weren't thinking about whether I was a woman or a man – they just liked my vision and wanted to do it," she says. "But I just wasn't the right person for ultimately what they needed to do."
In some respects, Jenkins directing a male-driven superhero movie, like Thor, might have been more groundbreaking than the situation that has now arisen. Her work after Monster has largely been in television, including two episodes of the testosterone-fuelled Hollywood-set show, Entourage.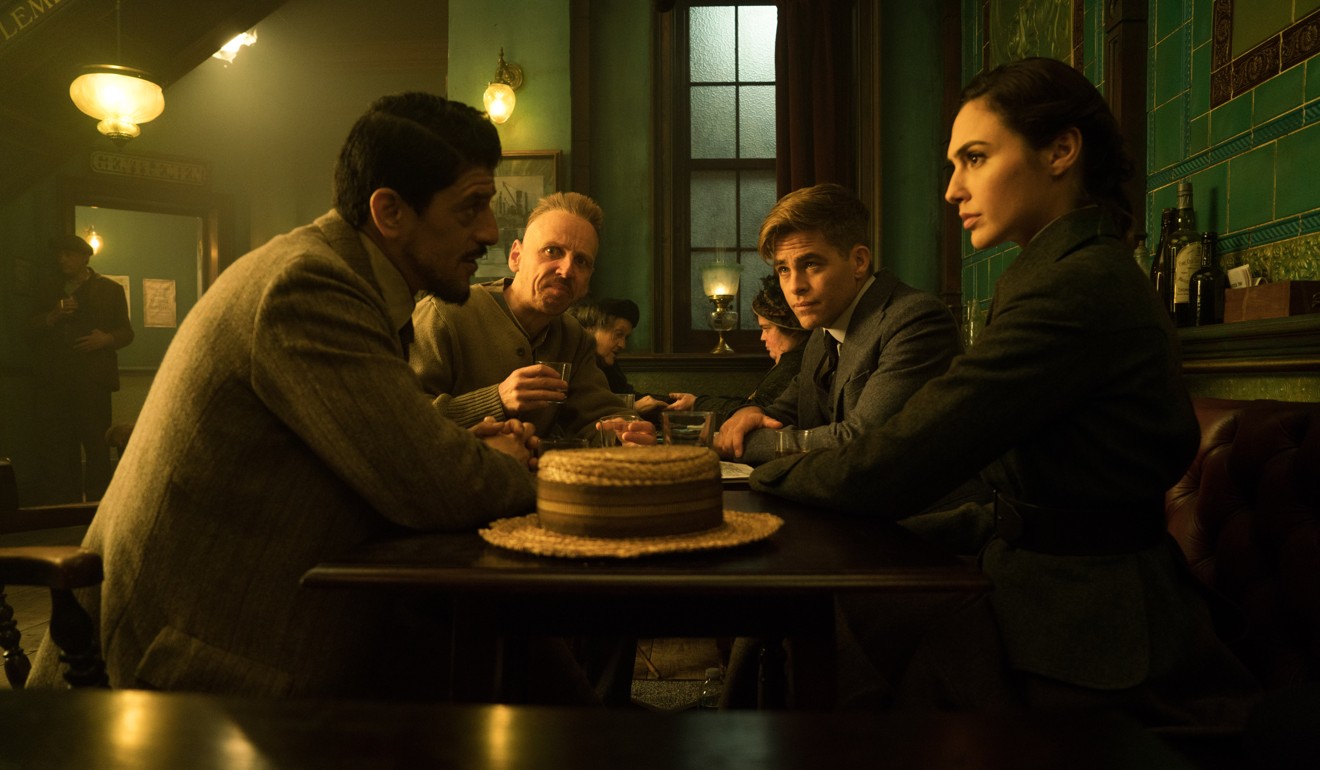 "I'm not a believer that only women can do women's stories and only men can do men's stories, at all," she says cautiously. "But I appreciate that they found somebody who has a passion for Wonder Woman, and I do."
In the end, Jenkins wants audiences to look past Wonder Woman as a watershed moment. Only then will we progress. "I am a huge believer in the future of when that will be over, when this issue will be over and what that will look like," she says.
"And what it will look like is we can just stop talking about it and it won't be questioned. It's the same as nationalism. Instead of obsessing over the differences, [it will be better] as soon as we can just start seeing the similarities."
Wonder Woman opens on May 30
Want more articles like this? Follow SCMP Film on Facebook
This article appeared in the South China Morning Post print edition as: Equal to the task